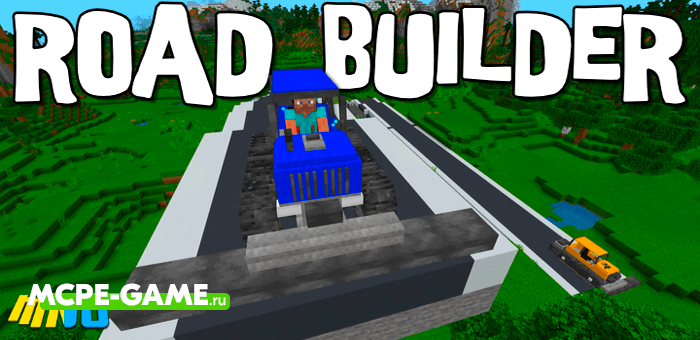 Road Builder Add-on will allow you to master the profession of a road worker in Minecraft and get behind the wheel of an asphalt paver!
With this mod you will be able to lay asphalt and create roads sitting behind the wheel of a special vehicle. Just imagine how quickly you will be able to build modern cities or roads between different settlements! And in the updated version of the mod Road & Rail Builder also appeared transport for laying the rails!
Asphalt Paver Machines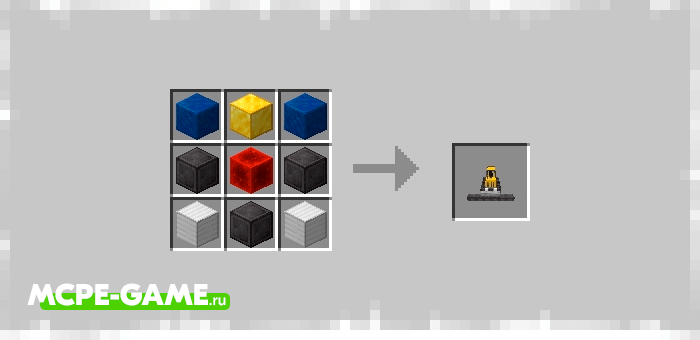 The recipe for asphalt paver craft in Minecraft Bedrock Edition is quite expensive, but you can always ask for funds from the city's budget or enter the creative mode of the game. Besides, it also requires rather expensive resources – gold, lapis lazuli or metal blocks.
By the way, if you enjoy paving roads, you'll definitely need a mod for road signs, which you can install in Minecraft to make the world even more modern and realistic!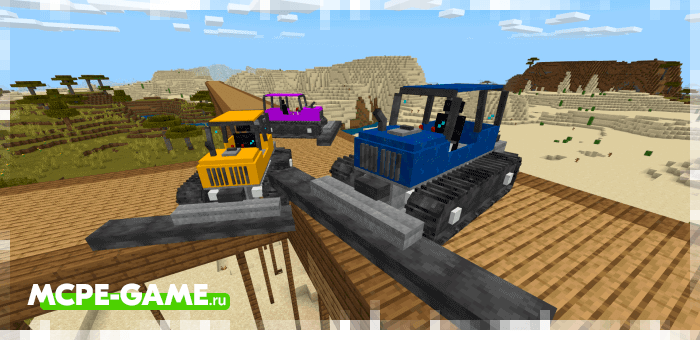 The machine itself can create 3 types of road surfaces:
Wooden roads, created by using gold blocks;
Modern asphalt roads – lazurite blocks;
Lanes with yellow and white markings are created using metal blocks.
Rail Laying Technology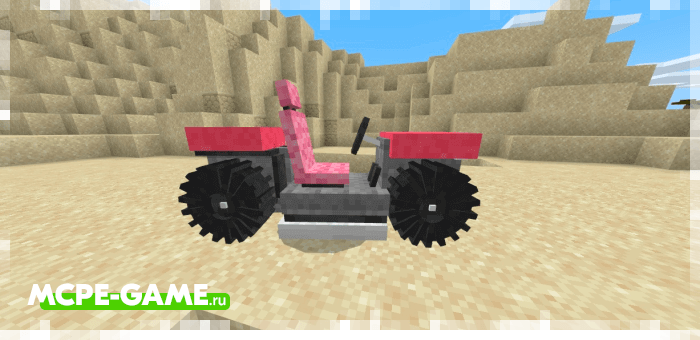 In the latest update of the Road & Rail Builder Add-on, a new special vehicle has been added – a railroad building machine. This vehicle specializes in allowing you to quickly lay rails and create railroads of any complexity in Minecraft.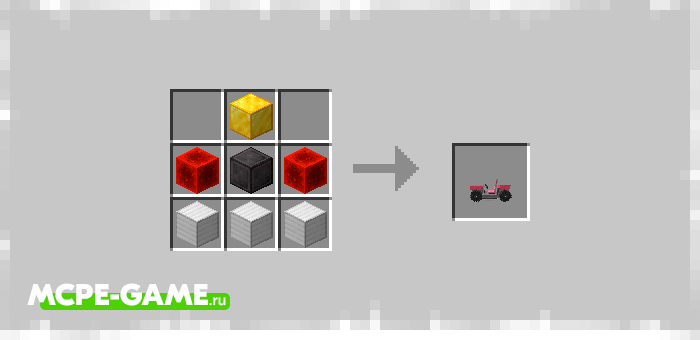 The rail laying technique works on a similar principle to the asphalt laying machine:
Create a technique and put a material in it – a metal ingot.
Get behind the wheel and start laying your own railroad.
Every 30 blocks of ordinary rails, the machine will automatically add an active rail.
During road works, the special equipment can move in any direction, even going upwards up to 40 blocks. In this case, support beams will automatically be created under the roadbed.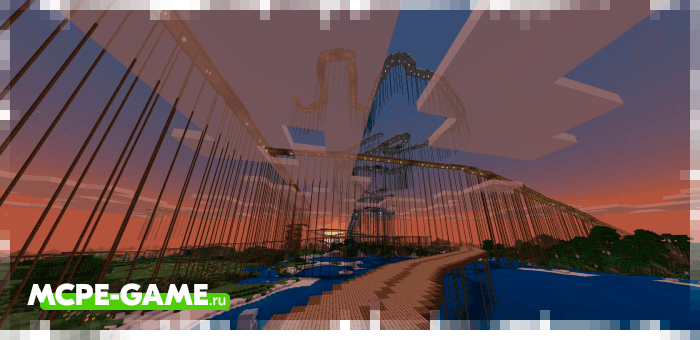 Every 75 seconds you will run out of road material. You need to exit the vehicle, re-fill it with the selected resource and continue roadwork.
Lawn mower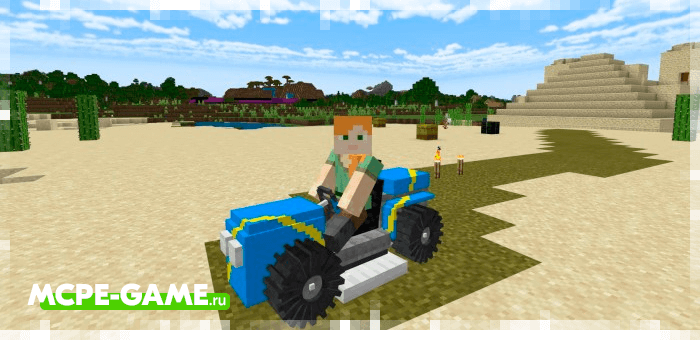 This new special equipment has been added quite recently. By creating a lawn paver you will be able to pave the paths of green grass, wherever you pass through.
The machine is capable of replacing blocks of stone, sand, gravel and cobbles into a lawn. It will require you to create a special fuel from 9 blocks of earth to make it work.
Video demo mode
Updated at
13.09.2021
Game versions
1.16
Functionality tested on Minecraft
1.16.210 1.16.201 1.16.200 1.16.100
Genre
Mods, Vehicle
Platform
Android, iOS, Windows
Files
road_tractor.v3.mcaddon
649.63KB
road_tractor.v4.mcaddon
794.64KB
Leave comment