Hoverboard From Back To the Future Add-on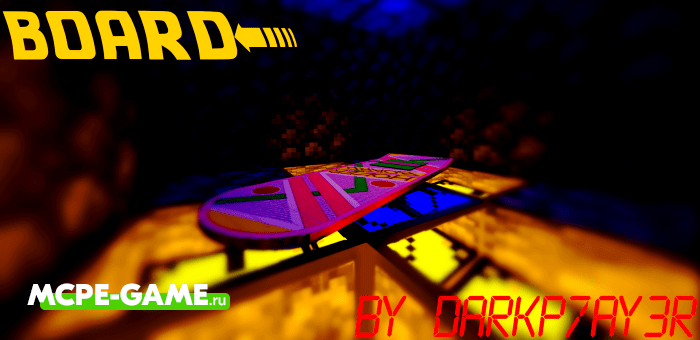 If you've seen the movie "Back to the Future", you must remember some kind of flying skateboard.
Hoverboard Add-on of the same name adds a real hoverboard, just like the one that was used by one of the main characters of the movie – Martin McFly. And even in spite of the fact that shown in the movie the future has already come, and hoverboards with antigravitators have not appeared, you can get them in your favorite game!
Video overview
Updated at
13.09.2021
Game versions
1.16
Functionality tested on Minecraft
1.16.201
Genre
Mods, Vehicle
Platform
Android, iOS, Windows
Files
Hoverboard [Behavior]
505.00KB
Hoverboard [Resource]
2.11MB
Leave comment