Rainbow Lucky Blocks Add-on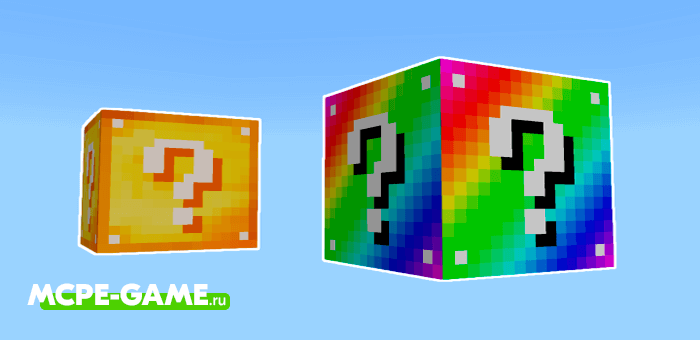 While most Lucky Blocks mods just let you test your luck, Rainbow Lucky Blocks is something new!
Rainbow Lucky Blocks Addon will add to the game not only magic boxes, but also a lot of new items, mobs and other things that will be available after each opening of Lucky Blocks.
But before we get to the possible contents of Lucky Blocks, it's worth talking about their crafting recipes. The Rainbow Lucky Blocks mod gives you the ability to craft a regular and rainbow cube. You can find the rainbow diamonds needed for crafting at a depth of 15 blocks.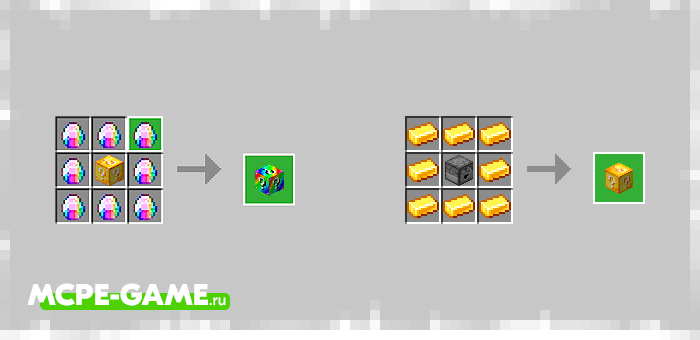 Unlocking the gold Lucky Blocks will give you a random item that's already in the game. But far more interesting is the interaction with the Rainbow Block, by opening it you can create a random construction, get the rainbow objects, diamonds, and even summon Herobrin!
Particularly lucky players can open a rainbow block, and then get a structure containing 12 more blocks! Isn't that lucky?
But if you're unlucky, you'll have to fight a giant Zombie Gast in diamond armor, a Herobrin, or another dangerous mob. Although, the more Lucky Blocks you unlock, the more chances you get to drop new weapons, crystals and other items!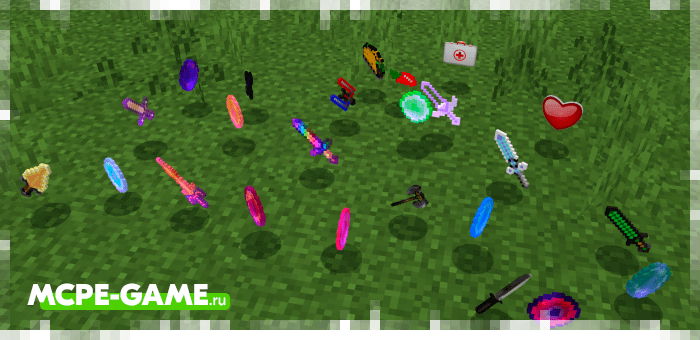 Updated at
13.09.2021
Game versions
1.16
Functionality tested on Minecraft
1.16.200 1.16.101 1.16.100
Genre
Lucky Block, Mods
Platform
Android, iOS, Windows
Files
LuckyBlockRainbow.mcaddon
3.13MB
Leave comment