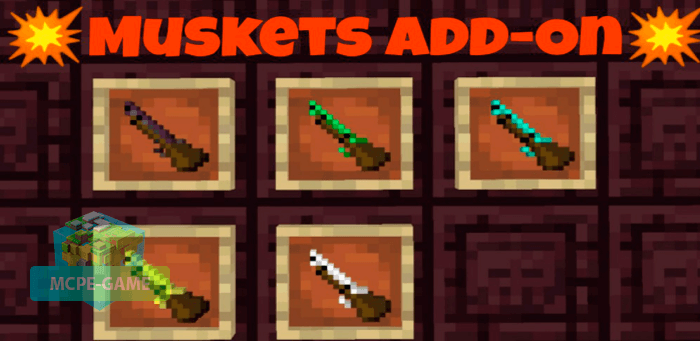 Stop hunting and defend yourself from enemies with sword and bow! Muskets Add-on for Minecraft PE will add muskets to the game – antique weapons loaded with gunpowder!
Weapon mod for Minecraft PE adds 5 musket variants to the game at once:
Metal (14 damage)
Gold (16 damage)
Diamond (18 damage)
Emerald (20 damage)
Neserite (24 damage)
How do I craft a musket and load it?
First you need to craft the muzzle, depending on the type of weapon, choose the necessary resource for crafting.
Next, you will need to craft the buttstock.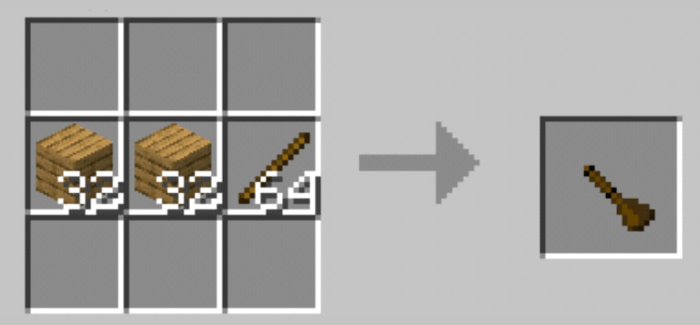 Once both components are ready, combine them and you will get a firearm. For reloading use the following recipe for crafting: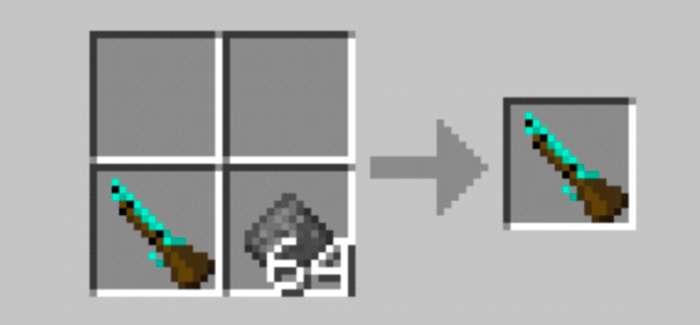 Updated at
13.09.2021
Game versions
1.16
Genre
Fireguns, Mods, Weapon
Platform
Android, iOS, Windows
Files
Muskets [R].mcaddon
77.29KB
Muskets [B].mcaddon
20.31KB
Leave comment