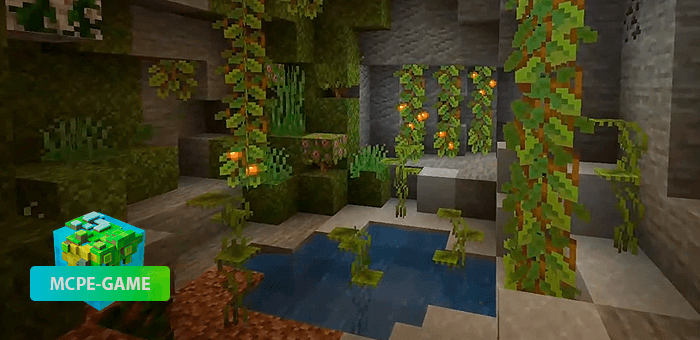 The Mo'Dungeons Add-on adds new unique dungeons to Minecraft PE, where dangerous enemies, unexpected traps, and generous treasures await you!
Along with underground dungeons that you will periodically stumble across while exploring caves, you will discover islands soaring in the sky and even castles that you will be able to access in the game as well.
Dungeons of Souls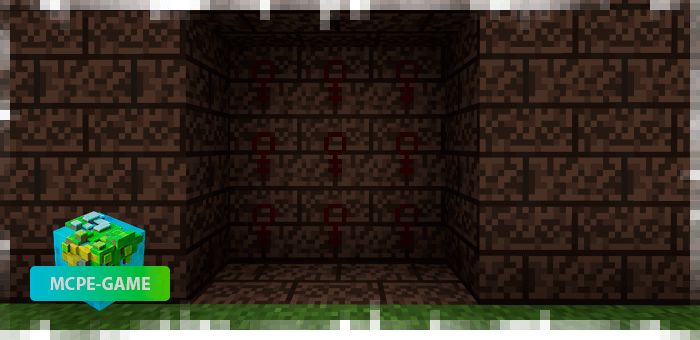 These new dungeons in Minecraft Pocket Edition are closed rooms, which you will be able to enter only if you open the passageway, because no pickaxe in the game is able to break the new soul stone.
Dangerous enemies will be waiting for you inside, so make sure you have your weapons ready beforehand.
Soul Dungeons can be found at a depth of 4 to 40 blocks.
Slime Dunge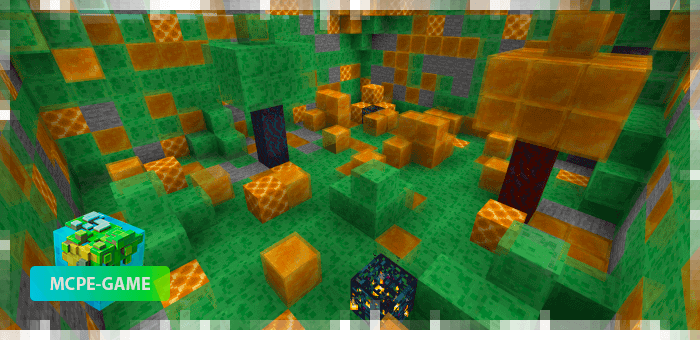 Another new type of dungeon, which is a room covered in slime and honey. Having found such dungeon, you will have to fight off the enemies inhabiting it, and then you can start mining valuable resources.
Slime Dunge can be found between 10 and 55 blocks deep.
Underground Grove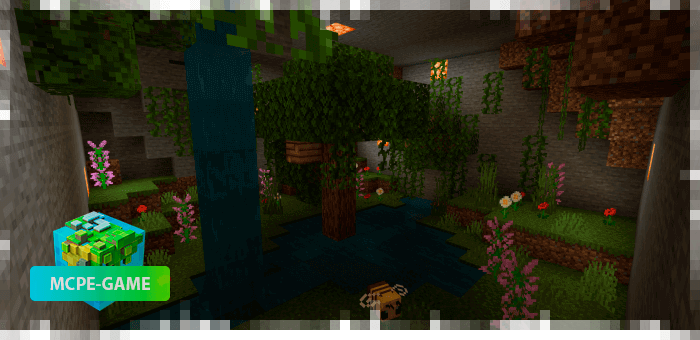 This is the safest dungeon, and the safest place to take a rest and regain your strength. It is a small cave, with a water source, a tree, and plants.
The underground grove will be generated at a depth of 7 to 37 blocks.
Soaring castles and islands
In addition to dungeons, there are also floating islands and castles in Mo'Dungeons dungeon mod. Finding them is much easier, just look up into the sky and you will surely notice these new locations.
Most of the islands, just like castles, have chests with useful resources. And your main danger will be the high altitude and dangerous mobs guarding their treasures.
New ore, tools and armor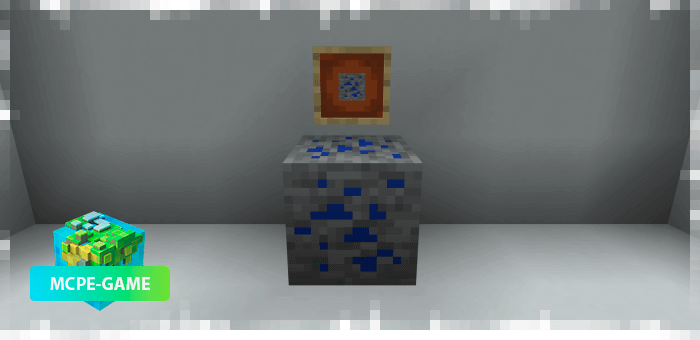 As it was mentioned above, in all dungeons, caves and dungeons you will find a new type of material – soul ore, melting it will allow you to get soul bars.
From ready soul ingots you will be able to craft all available in the game tools, weapons, as well as a set of armor.
Updated at
13.09.2021
Game versions
1.16
Genre
Dungeons and Caves, Mods
Platform
Android, iOS, Windows
Files
MoDungeons.mcaddon
532.73KB
Leave comment