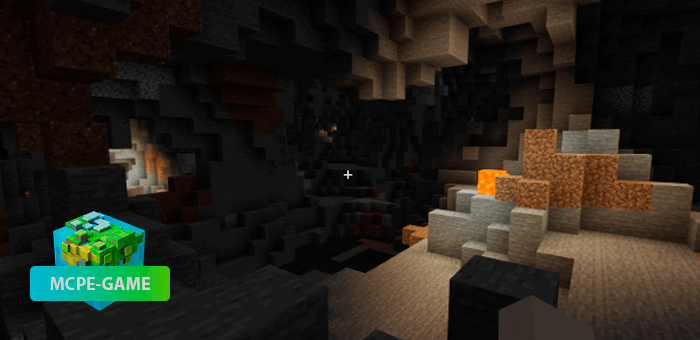 There is still a long time until the next announced Minecraft Caves & Cliffs Update, and you already can't wait to see the new generation of mountains and caves? The Crazy Caves Add-on gives you an idea of what the game world will be like after the update!
The mod changes the Minecraft PE world generator and adds new types of caves that will be found in many different biomes.
Now you will be able to go to the ice caves that can be found in the Taiga biome, and on the swamps you may meet unique swamp mines. And thanks to the new world generator, you will be able to find such objects in any biome of Minecraft PE.
By the way, the standard caves also changed and now they will look more realistic and interesting.
Besides that, The Crazy Caves mod for MCPE will affect the ground world as well, adding new variants of tree appearance to the game.
Video overview
Updated at
13.09.2021
Game versions
1.16
Functionality tested on Minecraft
1.16.210 1.16.201 1.16.200 1.16.101 1.16.100
Genre
Dungeons and Caves, Mods, World Generation
Platform
Android, iOS, Windows
Files
CrazyCaves.mcaddon
3.14MB
Leave comment