Villagers With Player Skin Add-on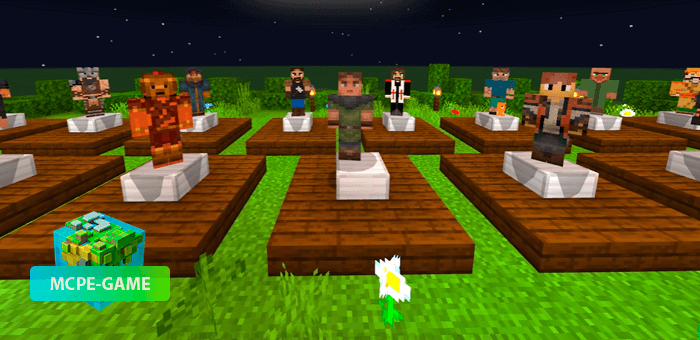 This Minecraft residents mod will make the inhabitants of the settlements look like players, as well as allow you to change their skins!
With Villagers With Player Skin Add-on, all the inhabitants will get a more human look, as well as get unique skins corresponding to their professions. Thus, you will be able to add more realism to the game, because now all the residents will look like ordinary people.
But the most important thing is that you can change the residents' skins yourself, if you find them suitable for your profession. Or, for example, you can use your friends' skins to keep them around, even when you're playing solo.
How to use custom skins for residents?
Select suitable skins on Minecraft in our database and save them.
Download the Villagers With Player Skin mod and install it in the game.
Go to folder resource_packs/Resource Villagers With Player Skin/textures/entity/villager2/professions
Copy the name of any skin and rename it by adding any character or just delete the old skin.
Move new skin to the folder and rename it using name of the previous file.
Updated at
13.09.2021
Game versions
1.16
Genre
Mods, Villagers
Platform
Android, iOS, Windows
Files
VillagerWithPlayerSkin.mcaddon
98.44KB
Leave comment