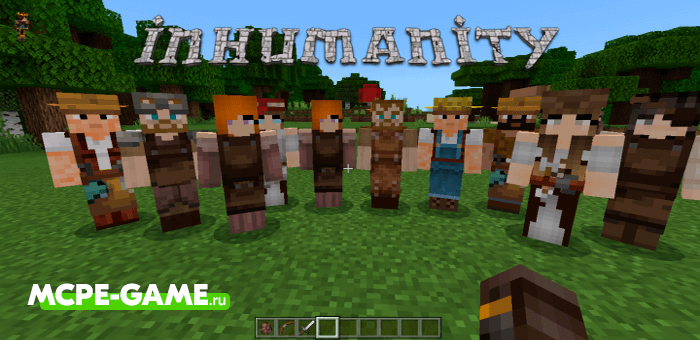 Inhumanity is a Minecraft mod that makes the villagers and inhabitants look like real people, as well as adding more different options for interaction between them.
Absolutely all the peaceful inhabitants and brigands will keep their professions and you will also be able to trade with them, just now they will look much more attractive.
Meanwhile, Minecraft mod for Inhumanity's inhabitants not only changes the appearance of NPCs, but also adds new inhabitants to the game world.
For example, during your travels you will meet the bandits or robbers, that will attack not only you, but also raid the villages, hoping to get the precious resources.
Of course, you can fight off the attack of bandits using your best sword, but the mod Inhumanity for Minecraft Bedrock Edition gives you an alternative way! Now you will be able to hire your own guards, who will follow you and protect you from any danger.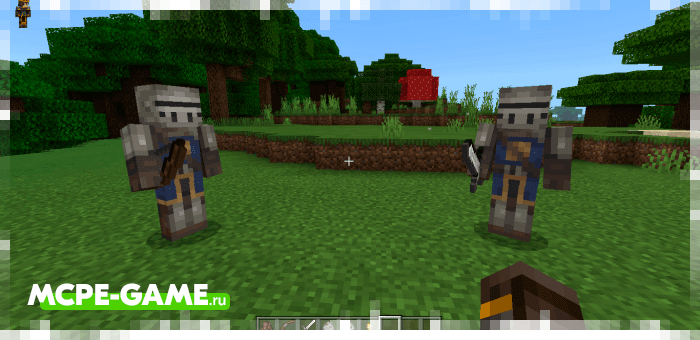 Every villager can become a guard if you give them a sword or a bow. And to hire a guard as a bodyguard, simply pay for his work with gold nuggets.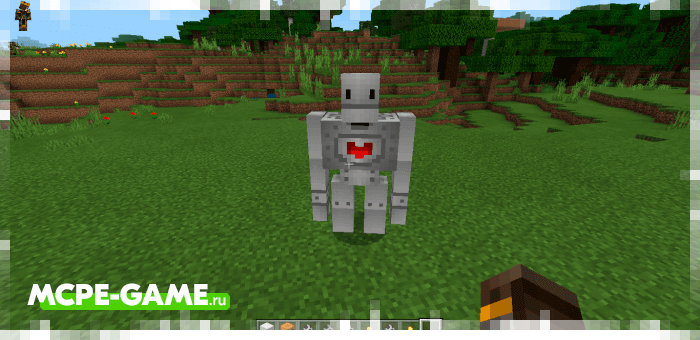 Another change in the Inhumanity mod affects golems and it's purely visual. If before the metal golems just looked like blocks connected to each other, now they will really look like formidable iron robots.
Updated at
13.09.2021
Game versions
1.16
Functionality tested on Minecraft
1.16.201 1.16.200
Genre
Mods, NPC, Villagers, Villages
Platform
Android, iOS, Windows
Files
BanditMobs.mcaddon
809.41KB
HumanMobs.mcaddon
1.46MB
VillageGuards.mcaddon
957.42KB
Leave comment