Van Wolf Add-on (Wolf Transformation)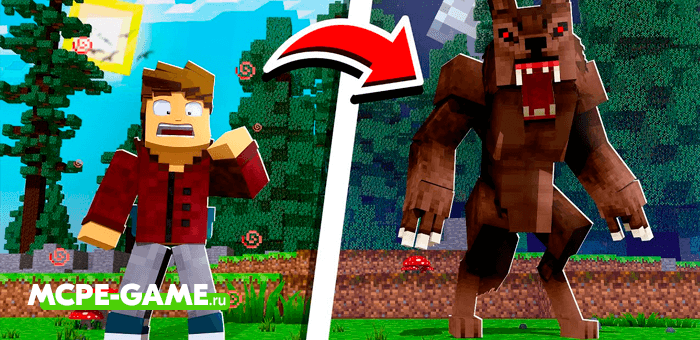 Van Wolf – Werewolf Add-on for Minecraft PE, adding to the game the ability to transform into a wild and very dangerous creature at night!
If you think that this is a simple transformation mod in Minecraft, you are very mistaken, because in addition to the possibility of changing your appearance, there will be other werewolves in the game that will hunt you. And that means you will be able to play as a monster, and try to stay as the last survivor, creating traps and destroying new enemies.
In addition, to become a werewolf yourself, you'll need to first get infected by another creature's bite. As a rule, you can meet werewolves in Minecraft Bedrock Edition in the woods, at night. During the daytime all werewolves reassume their human form and lead normal lifestyles.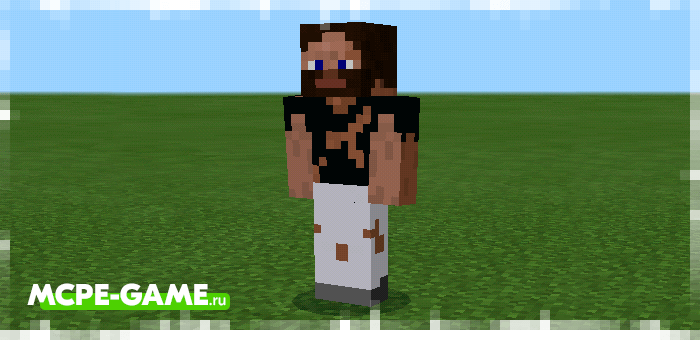 Once you are infected with the mutagen after being bitten by another werewolf, your playable character will automatically start turning into a monster at nightfall. In addition, you will receive a number of positive and negative effects:
Other werewolves will no longer attack you.
You will get health regeneration effects, resistance, increased running and swimming speed, high jump.
You will gain a Healing Blast ability that instantly regenerates HP, but consumes hunger points.
In werewolf form, hunger will take over your body and you will be forced to constantly search for new prey to quench it.
Infestation is incurable, which means you will remain a werewolf in MCPE forever!
With the werewolf mod in Minecraft PE, you can diversify your gameplay and take a new look at the game. And you can also play with your friends by choosing a host, while the other players will have to survive at all costs!
Updated at
13.09.2021
Game versions
1.16
Functionality tested on Minecraft
1.16.200
Genre
Mods, Morph, Vampires, Werewolf
Platform
Android, iOS, Windows
Files
VanWolf-Normal.mcaddon
27.38KB
Leave comment