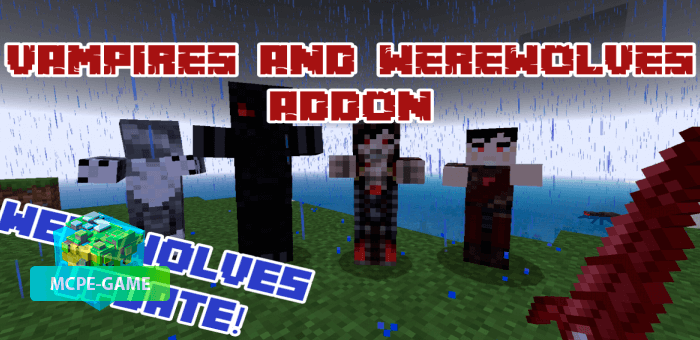 Minecraft Vampires Add-on by the same name will add vampires and werewolves to the game, as well as a huge number of new items and recipes for crafting.
Vampires mod for Minecraft PE adds 4 new heroes at once – a regular vampire, Count Dracula, reincarnated Dracula and a werewolf. Each of the mobs has its own unique characteristics, and as vampires are supposed to, they can't be killed with regular weapons. Therefore, you will need to make an aspen stake before starting your journey.
New Mobs from Vampire Mod
Vampire
The vampire can be summoned with a special egg in creative mode, and in survival mode he can be found only at night. All vampires are aggressive to the player and civilians. If you want to destroy undead quickly, use aspen stake.
Health: 25
Damage: 7
Skills: If struck by lightning, the vampire transforms into Dracula.
Weaknesses: As is normal, vampires fear the light of day and will burn as the sun rises.
Drops: Vampire Fang and Glass of Wine
Werewolf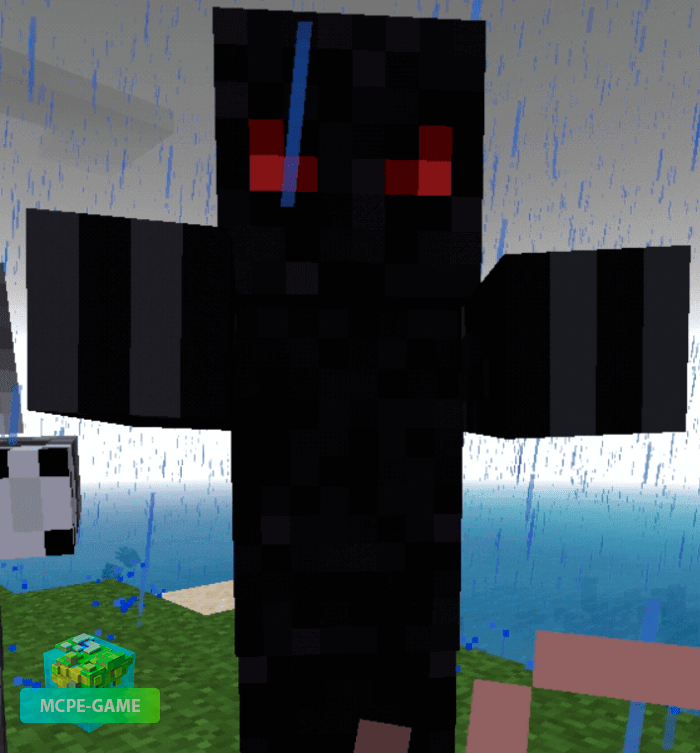 A werewolf is much larger, more maneuverable, and stronger than a normal player. Like normal vampires, it is afraid of sunlight, so will only be encountered at night. Of course, a werewolf will attack you as soon as you're in its line of sight.
Health: 70
Damage: 8
Skills: Can transform into a Transformed Dracula with Lightning Bolt
Drop: Eye of the Shapeshifter and Wolfsbane
Dracula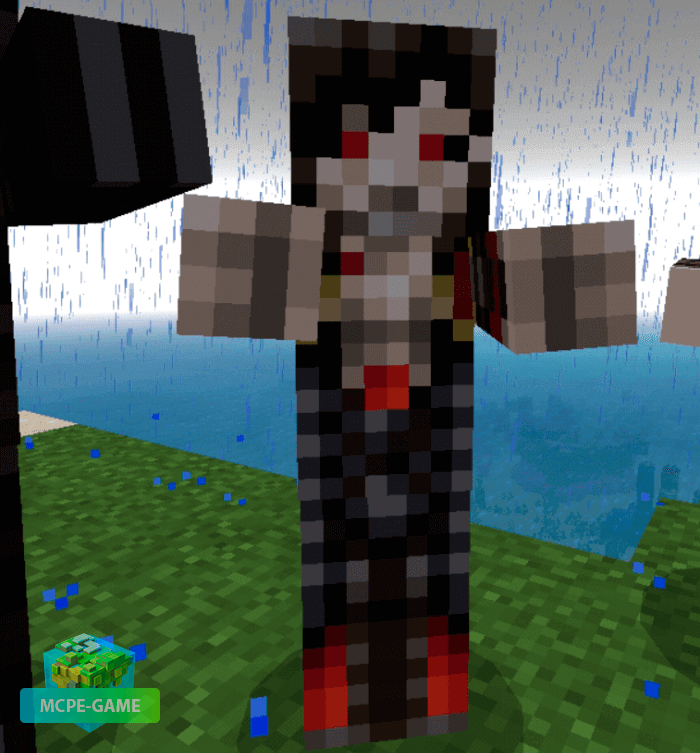 Dracula is a new boss with enormous power and great health. Any vampire can become Dracula when struck by lightning.
Health: 400
Damage: 15 damage
Skills: Can shoot fireballs and is immune to fire.
Drop: Heart of Dracula
The transformed Dracula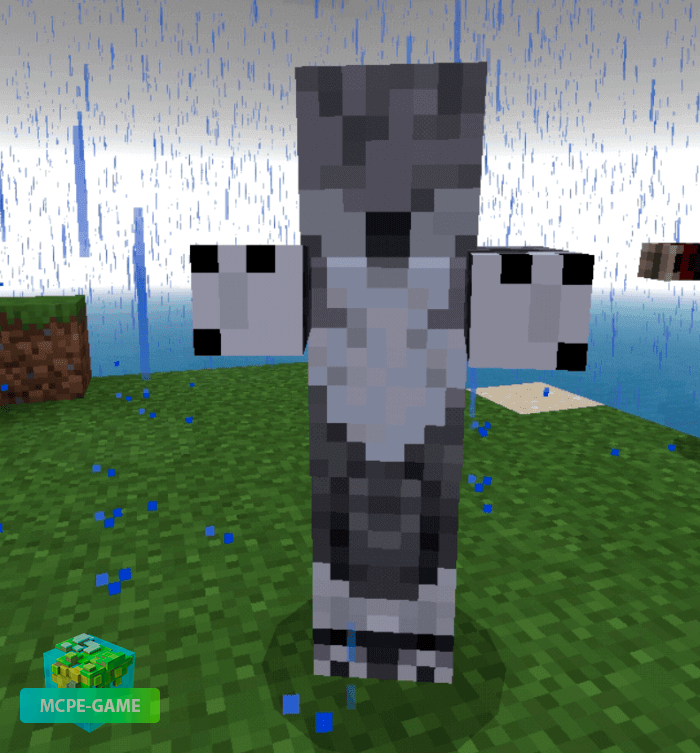 During a battle with Dracula, he may be struck by lightning. Then he becomes even stronger and more dangerous because he changes his form to transformed Dracula.
Health: 600
Damage: 10
Skills: Great speed and agility, and full immunity to fire and burns.
Drop: Skin of Dracula
New items and recipes from Vampire mod for Minecraft PE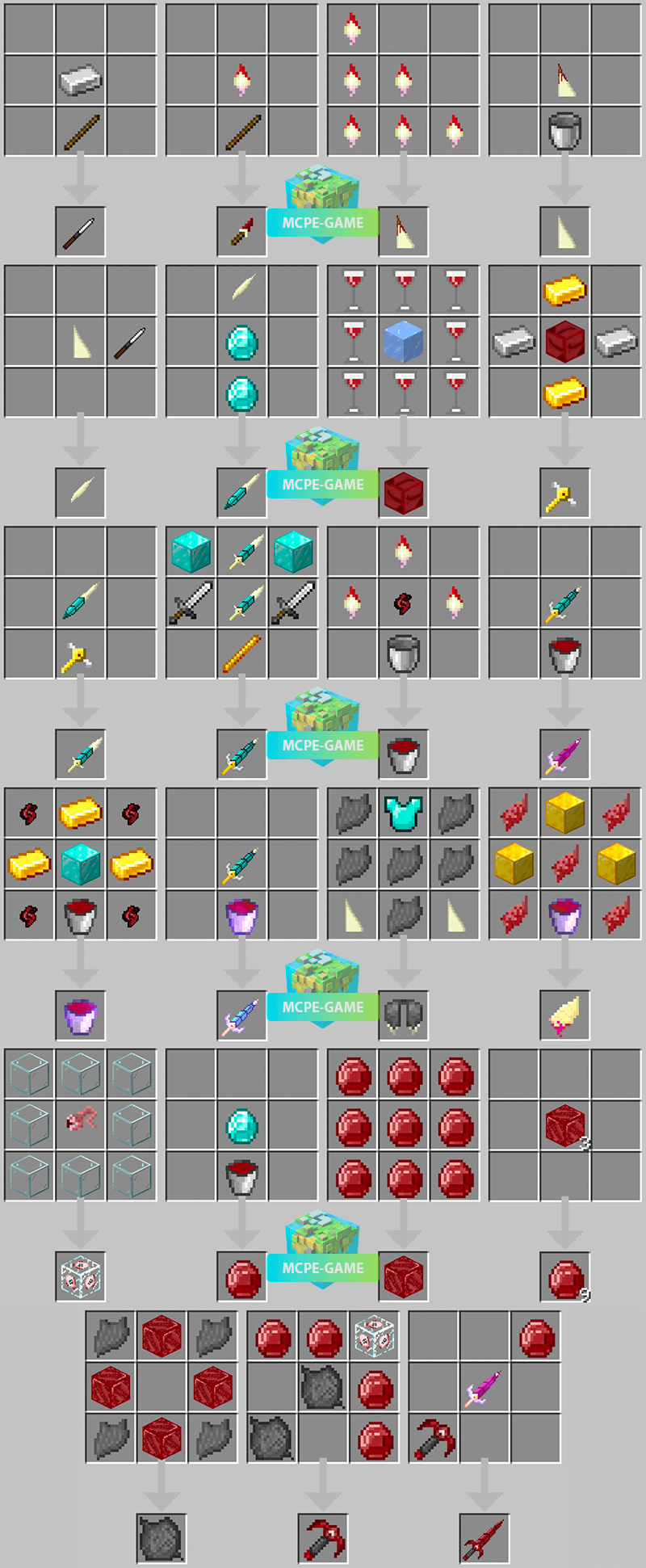 Updated at
13.09.2021
Game versions
1.16
Genre
Mobs, Mods, Vampires, Werewolf
Platform
Android, iOS, Windows
Files
Vampires [Resource].zip
99.35KB
Vampires [Behavior].zip
56.77KB
Leave comment