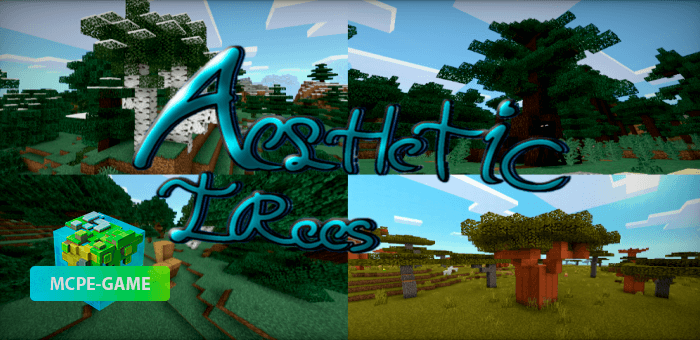 Aesthetic Trees is a realistic trees mod for Minecraft PE that changes the world generation and adds over 42 new variations of truly beautiful trees!
With the Aesthetic Trees Add-on, you'll want to constantly explore the game world and travel around in search of beautiful new landscapes.
Absolutely all new trees will have a unique appearance, shape, size and height, and on some of them you will even be able to build a small tree house or make a rope park.
At the same time, after installing and activating the Aesthetic Trees mod, the usual trees will also remain in the game world, but the forests and terrain themselves will have more variety thanks to new variants of birches, spruces, oaks, willows, baobabs and dried out trees, of which only the trunk remains.
Updated at
13.09.2021
Game versions
1.16
Functionality tested on Minecraft
1.16.100
Genre
Mods, Trees, World Generation
Platform
Android, iOS, Windows
Files
Aesthetic_Trees.mcaddon
235.30KB
Leave comment