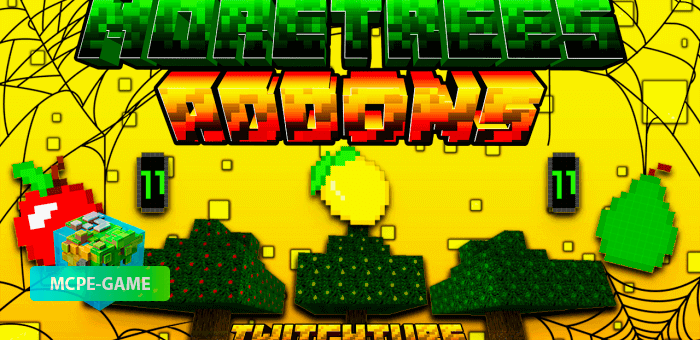 MoreTrees Addon should appeal to all players who like to create their own farms, farming and growing plants.
Now you can get new fruit trees in Minecraft PE, which will grow apples, lemons and pears, and you in turn will periodically harvest from them.
All of the new trees in MoreTrees can be found during your travels through the game world, after which, you can cut them down to get sprouts in your inventory.
Apple Tree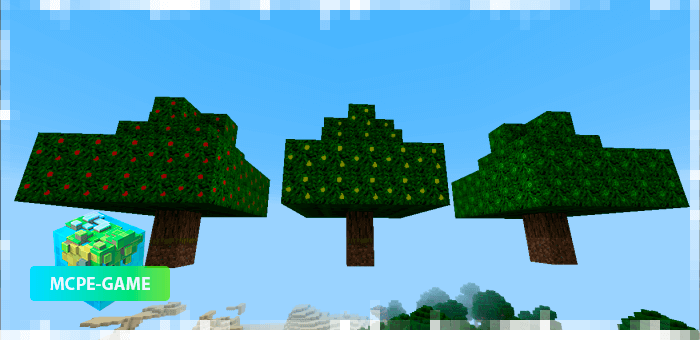 After planting an apple tree you will be able to harvest new apples and after eating them your character will get a health regeneration effect for 30 seconds.
Pear tree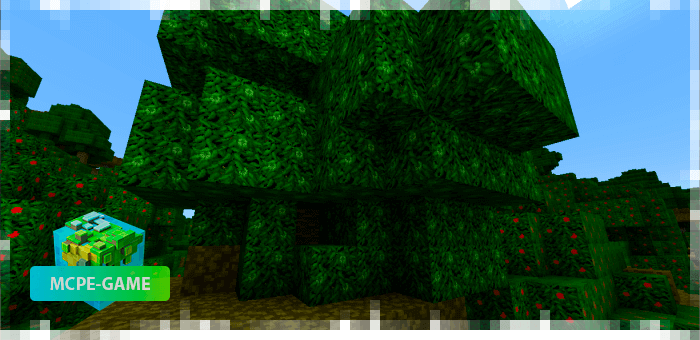 After harvesting a pear tree you can use its fruit to get night vision effect, which lasts for 30 seconds.
Lemon tree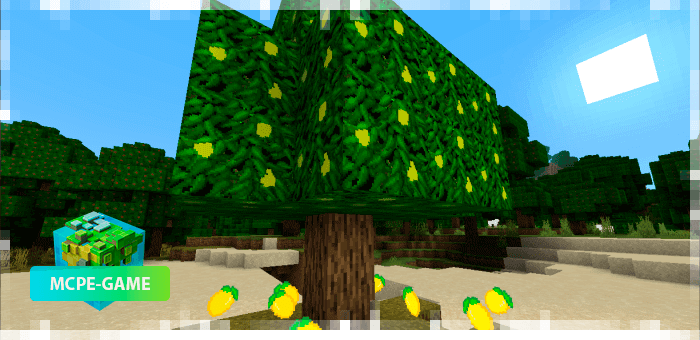 From the lemon tree you can harvest lemons, which, after being eaten, will give the character a 30 second resistance to fire damage.
Energy drink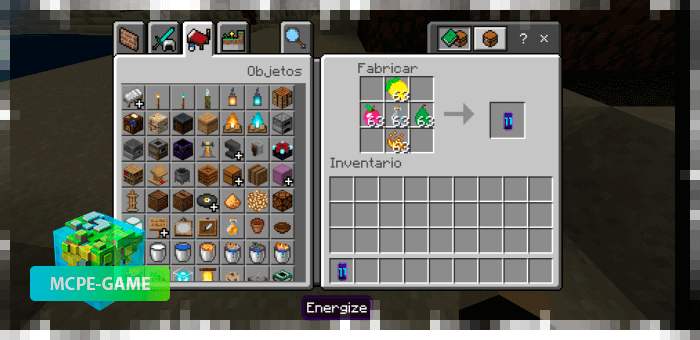 If you combine all new fruits together with the flask and the fire powder at the same time, you will make an energy drink, which gives the main character the effects of regeneration, night vision and resistance to fire for 80 seconds.
Updated at
13.09.2021
Game versions
1.16
Functionality tested on Minecraft
1.16.100
Genre
Mods, Trees
Platform
Android, iOS, Windows
Files
MoreTrees [Resource]
73.50KB
MoreTrees [Behavior]
33.58KB
Leave comment