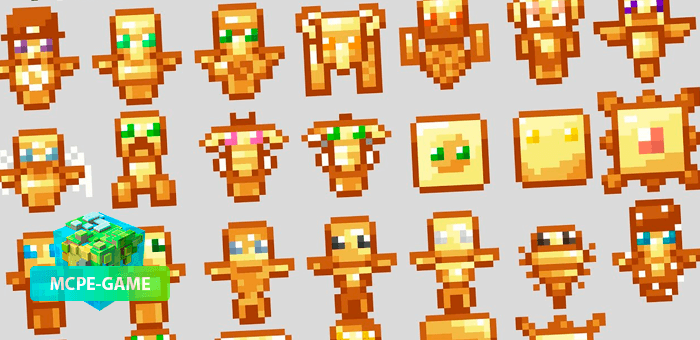 With the More Totems Addon for Minecraft PE, you'll be able to give your character different abilities and effects using new totems!
Items such as totems can be very useful when playing in survival mode, as they allow you to get unique effects at any point in the game time. For example, you will be able to use a damage-absorbing fall totem and jump off even the highest mountain or explore the underwater world without having to worry about air supply with a special totem.
New totems, crafts, and features
Most of the totems from More Totems Addon will allow you to get some abilities of the game creatures, hence the names of the new items.
Any of the totems featured in the mod can be crafted, and unlike the similar mod for Potopo: More Totems, they will act indefinitely until you remove them yourself.
Metal golem totem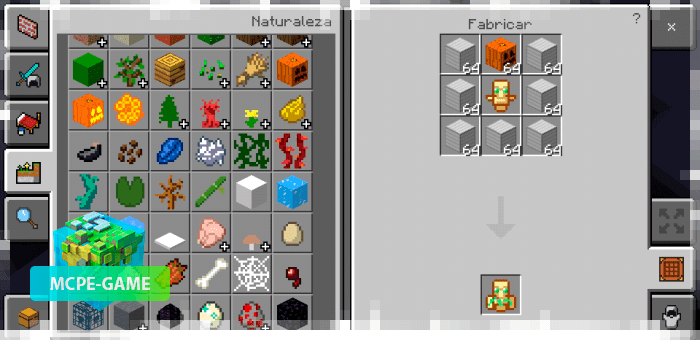 Increases your character's maximum health to 100.
Protector's totem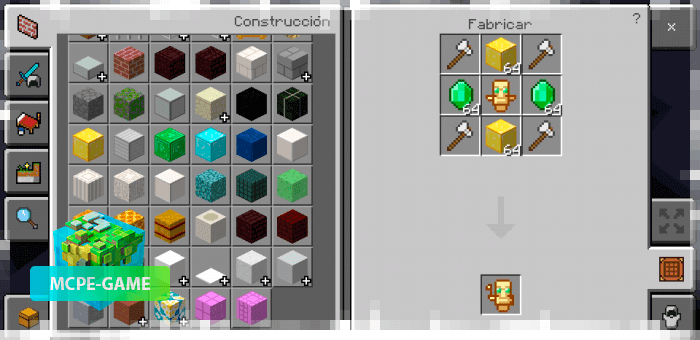 Gives you a massive amount of power so you can easily overpower any enemy. Ideal for PvP and PvE battles.
Zombie baby totem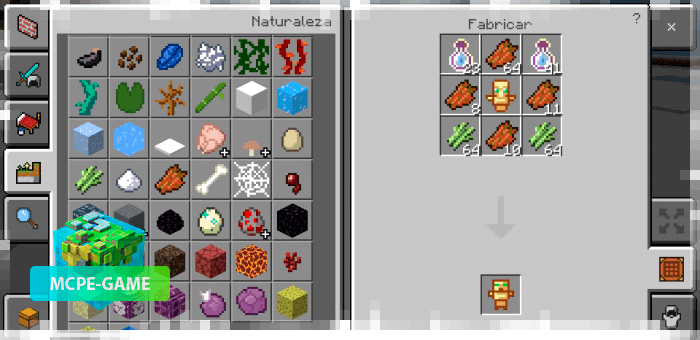 Need to get from one place to another in no time? Use this totem to get the highest running speed possible.
Shalker totem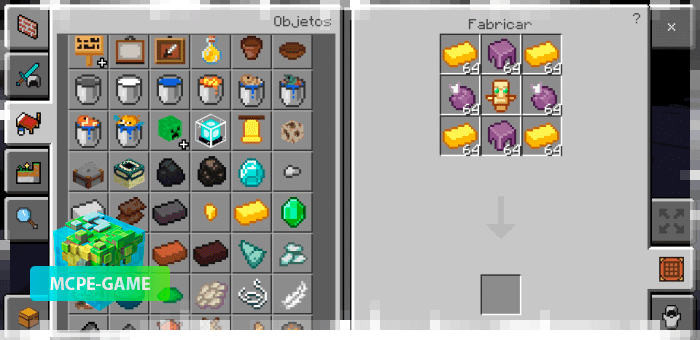 With this new totem in MCPE you'll get a levitation effect, with which even the tallest mountain will not be an obstacle!
Guardian totem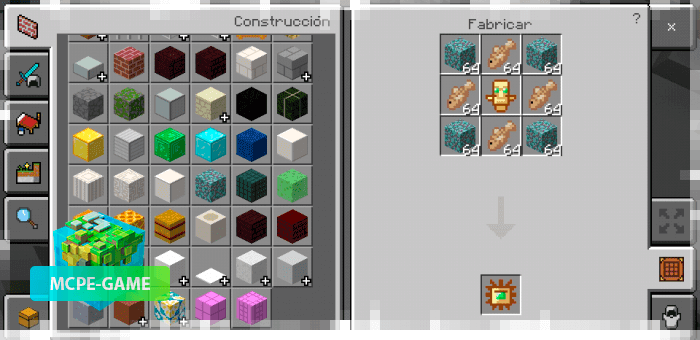 You've probably met guards in underwater fortresses and most likely they've given you a lot of trouble. By crafting the Guardian totem, your character will be able to breathe both underwater and on land.
The totem of the ancient guardian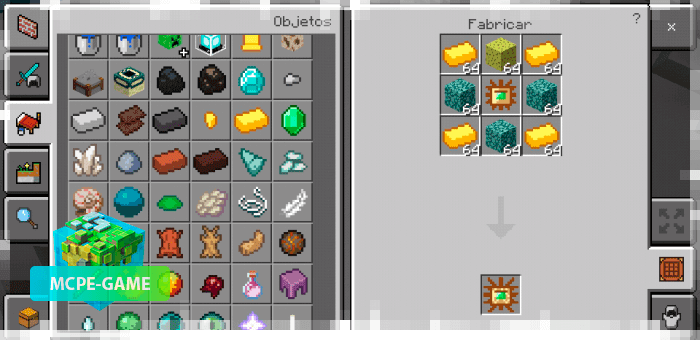 This is an improved version of the Guardian totem, which, in addition to the ability to breathe underwater, gives the wearer a unique power effect.
Chicken totem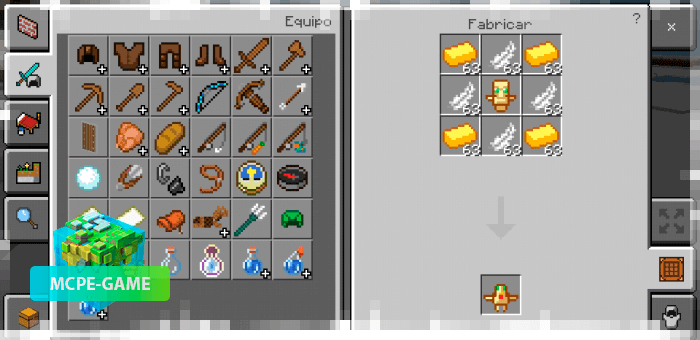 Using this totem you can not worry about falling from a great height, as its owner will have a slowed fall effect, similar to chickens in the game.
Rabbit Totem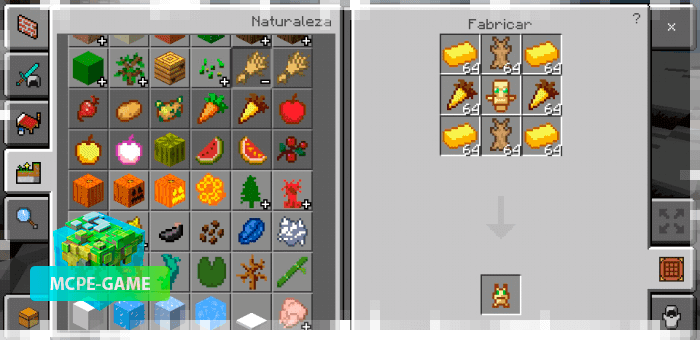 As you can understand from the name, by creating this new totem in Minecraft Bedrock Edition you will be able to jump much higher.
Lava Cube Totem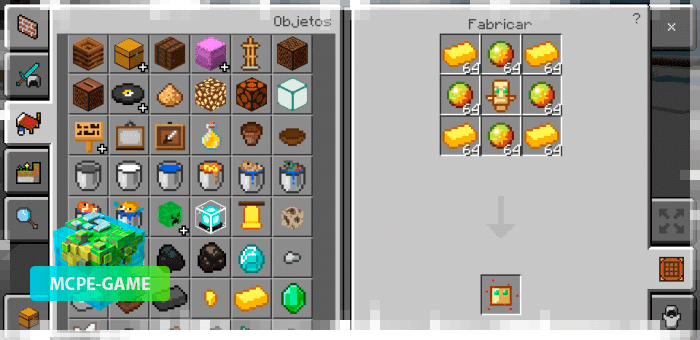 Get full resistance to fire and lava with this totem. Now your adventures in the underworld and resource extraction at great depths will be much easier!
Adventurer's totem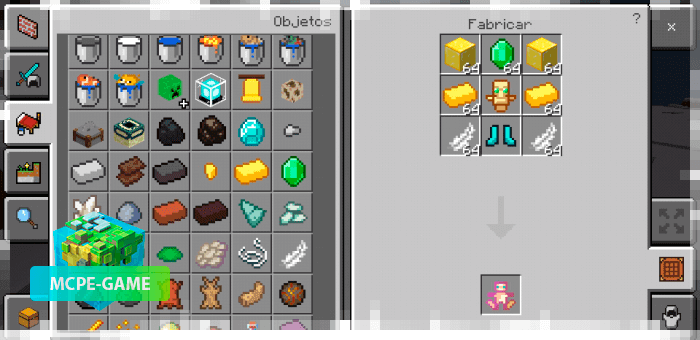 Crafting this incredibly powerful totem from the More Totems mod will give you several effects at once: increased movement speed, slowed fall, increased jump height, and night vision.
Underworld explorer's totem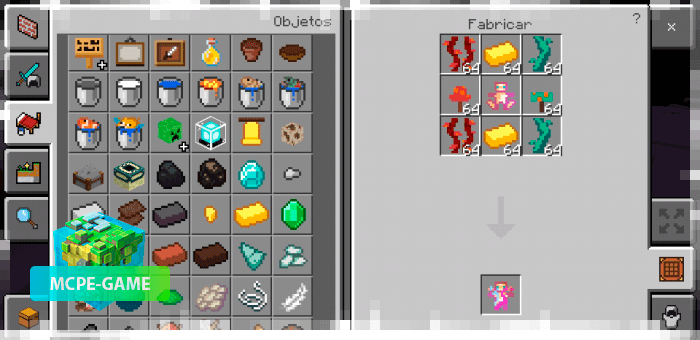 Another strong totem similar to the characteristics of the previous item, but now with the added effect of resistance to fire.
Miner's totem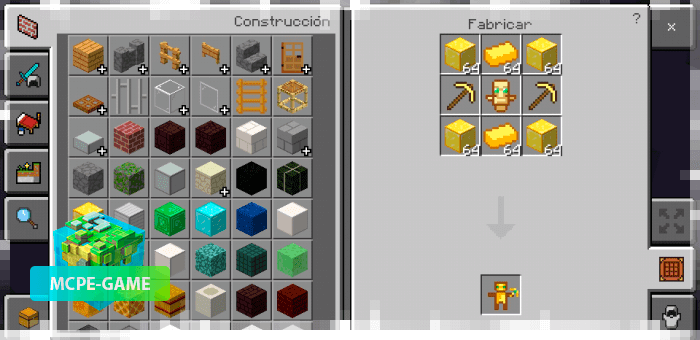 Increases the resource extraction speed so that the pickaxe needs to be changed!
Totem of Light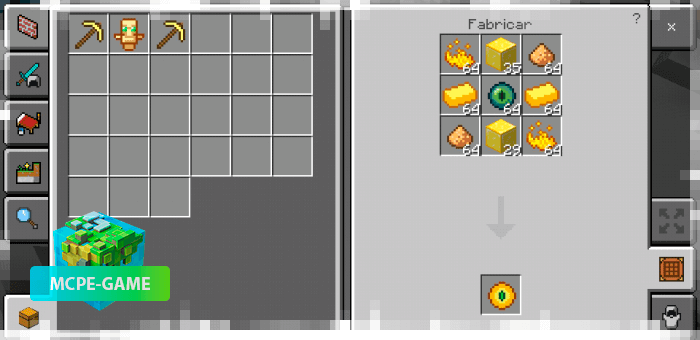 Grants night vision to the wearer. Now none of the items, mobs or secret passages will escape from your sight.
Updated at
13.09.2021
Game versions
1.16
Functionality tested on Minecraft
1.16.100
Genre
Mods, Totems
Platform
Android, iOS, Windows
Files
More-Totems.mcaddon
91.03KB
Leave comment