More Totems and Swords Add-on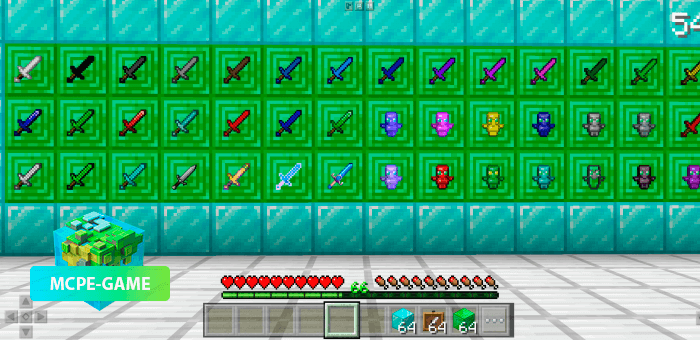 More Totems and Swords adds 39 new swords, 13 types of totems, and 30 armor options to Minecraft PE at once!
At first, after installing this mod, you won't even be able to decide on a suitable weapon and armor set right away. There are too many new items, each of which you want to try in person and play with them for a while.
Special attention should be paid to the totems, that will help you to get different effects, helping you to survive in the game.
New Kraft Recipes
Presented below are the recipes for crafting new types of equipment, swords and totems.
New weapon
As already mentioned, the mod More Totems and Swords will expand your arsenal of weapons, adding 39 new swords, some of which have not only high attack power, but also give their owner additional abilities.
Obsidian Sword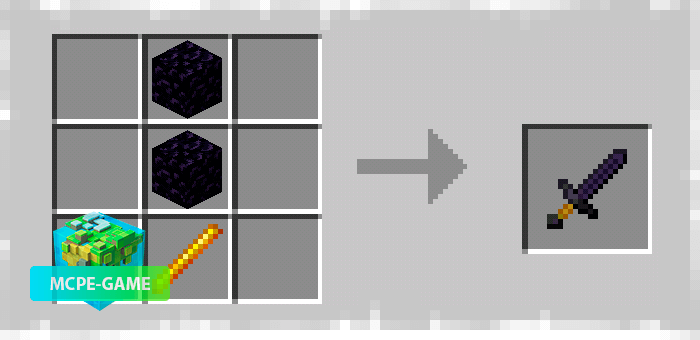 Damage: 15
Durability: 2000
Emerald Sword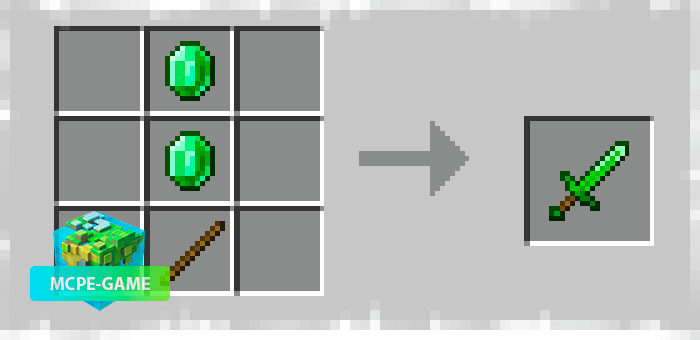 Damage: 6
Durability: 1500 Damage
Emerald Block Sword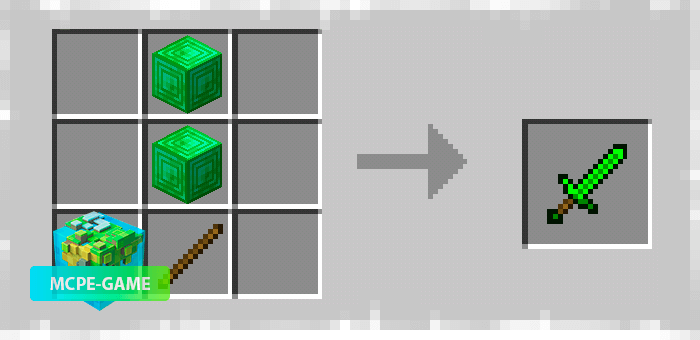 Damage: 45 damage
Strength: 5000 units
Red Dust Sword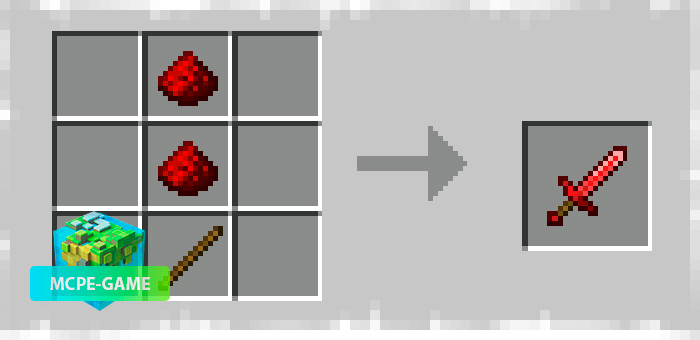 Damage: 5 units
Strength: 400 damage
Redstone Sword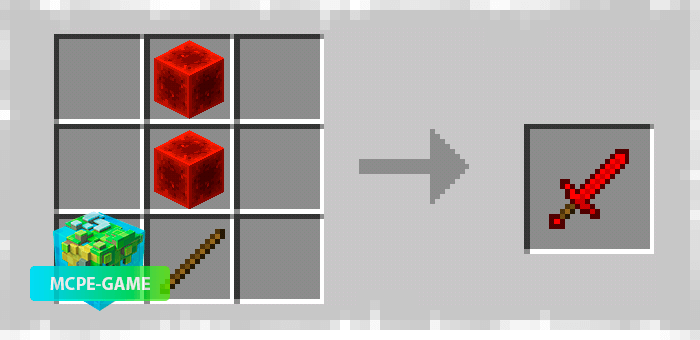 Damage: 30 units
Strength: 2500 units
Lapis Lazuli Sword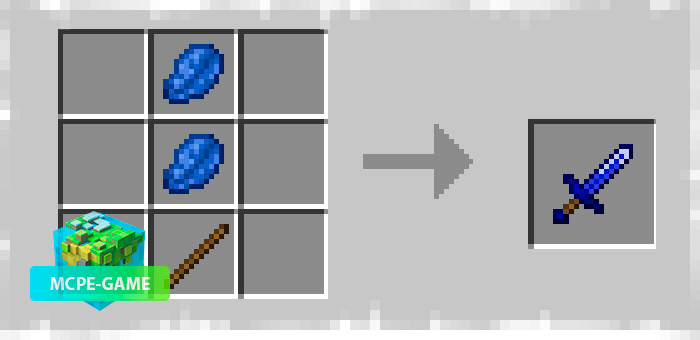 Damage: 5 units
Strength: 4000 units
Sword of lapis lazuli block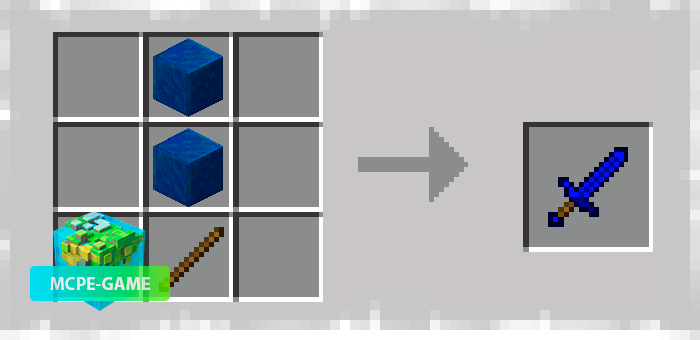 Damage: 30 damage
Durability: 2500 units
Sword of lightstone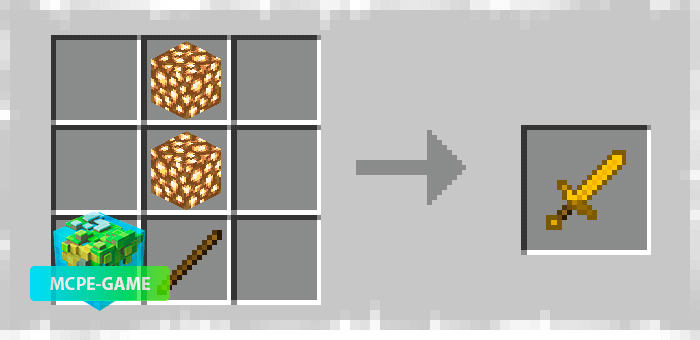 Damage: 4 units
Toughness: 300
Effect: Night Vision (II)
Sword of golden blocks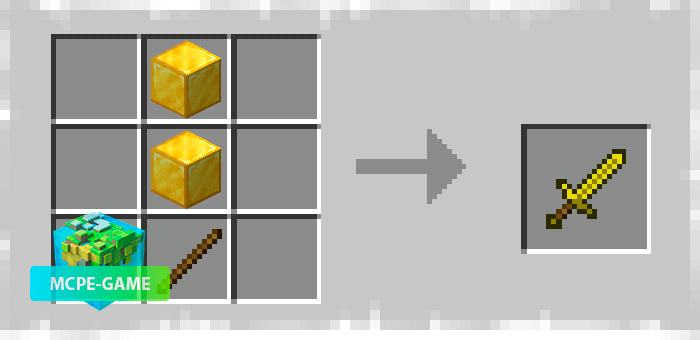 Damage: 30 damage
Strength: 3000 units
Metal block sword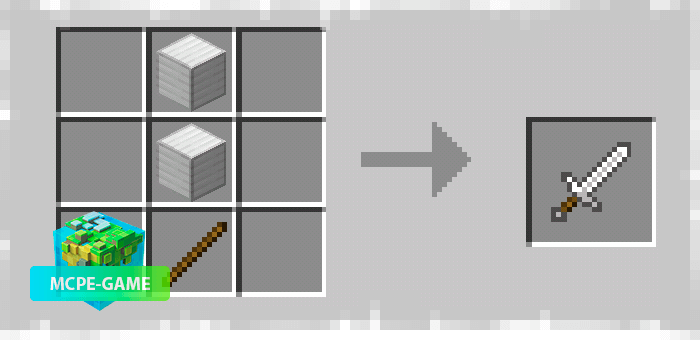 Damage: 30 damage
Strength: 3000 units
Sword of diamond blocks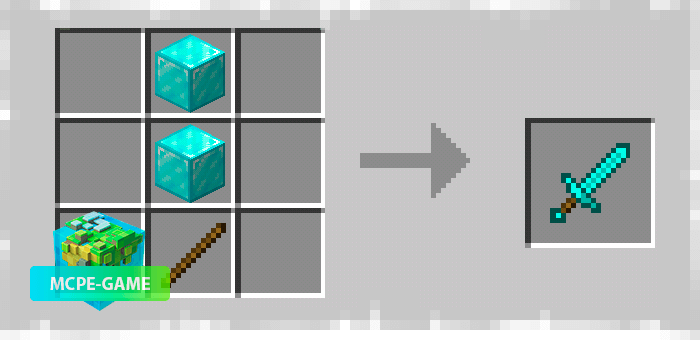 Damage: 50 units
Strength: 10000 units
Coal Sword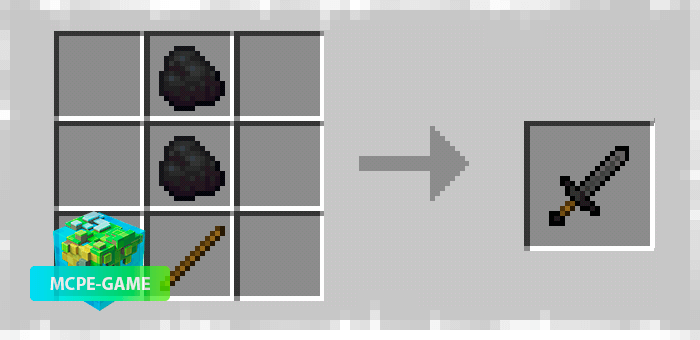 Damage: 3 units
Toughness: 300
Effect: Night Vision (I)
Coal Block Sword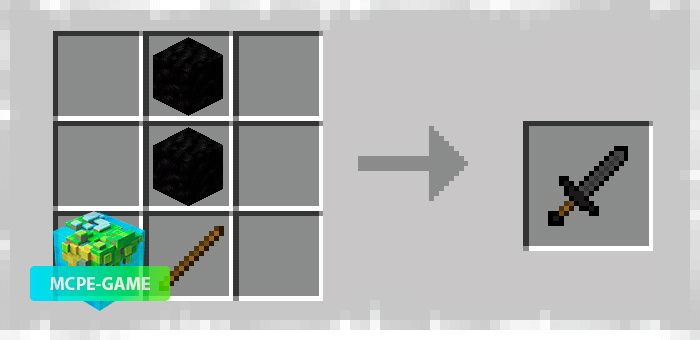 Damage: 6
Durability: 600
Effect: Night Vision (II)
Pure Neserite Sword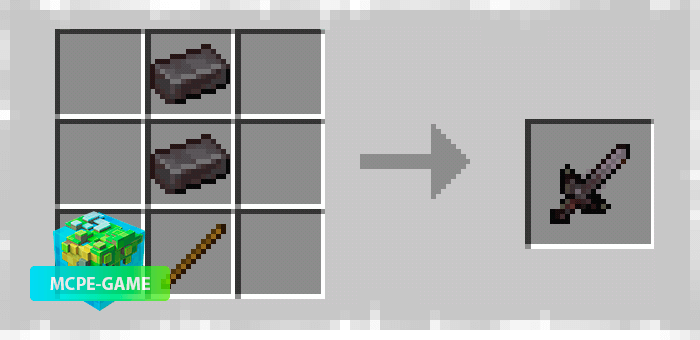 Damage: 13
Durability: 4000
Sword of neserite blocks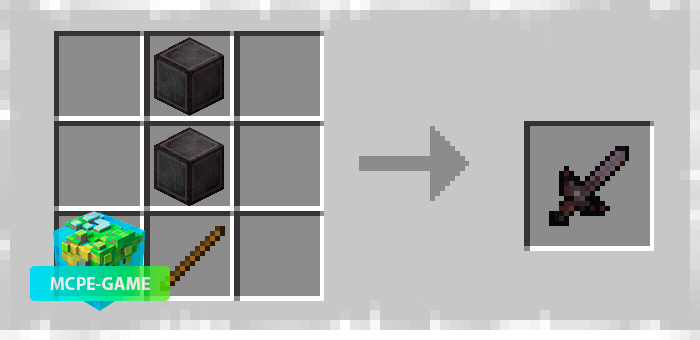 Damage: 60 units
Toughness: 10500
Effect: Regeneration (I), Resistance (I)
Native Sword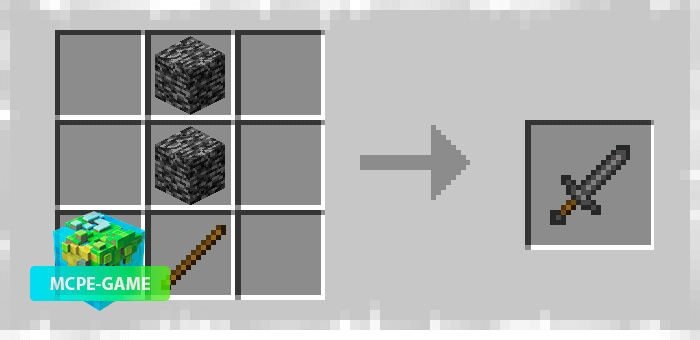 Damage: 50 damage
Lasting Life: Infinite
Effect: Resistance (V), Strength (II)
Sword of infinity diamond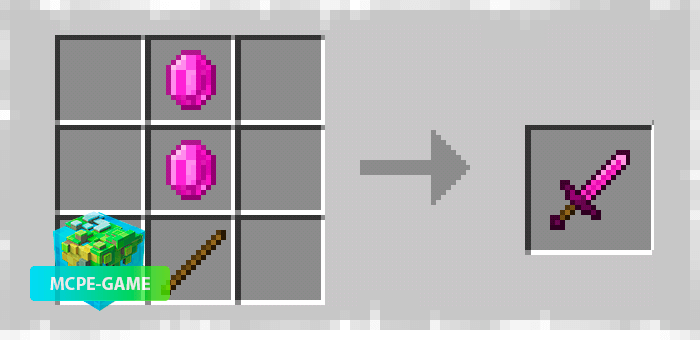 Damage: 16
Strength: 3000
Effect: Resistance (III)
Sword of infinity diamond block
Damage: 50 damage
Durability: 15,000
Effect: Resistance (III), Regeneration (II)
Bone sword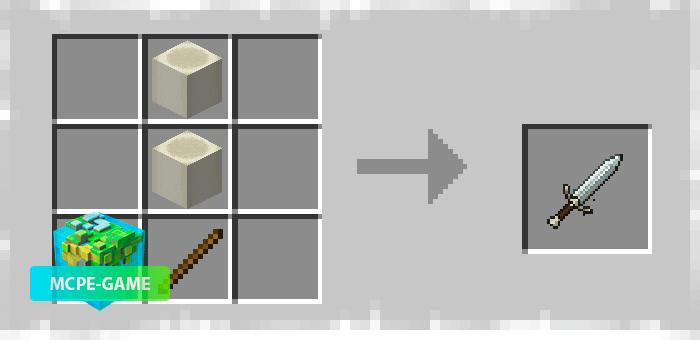 Sword of Earth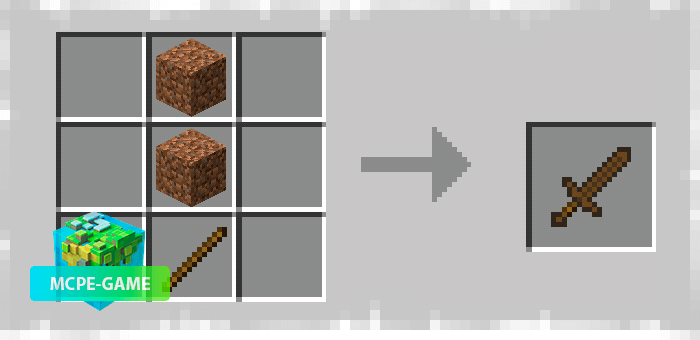 Damage: 2 damage
Toughness: 100
Sword of prismarine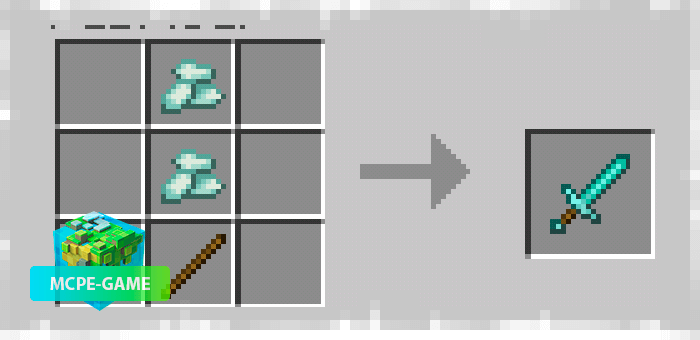 Damage: 7 damage
Strength: 900 units
Effect: Source Force (I)
Slime Sword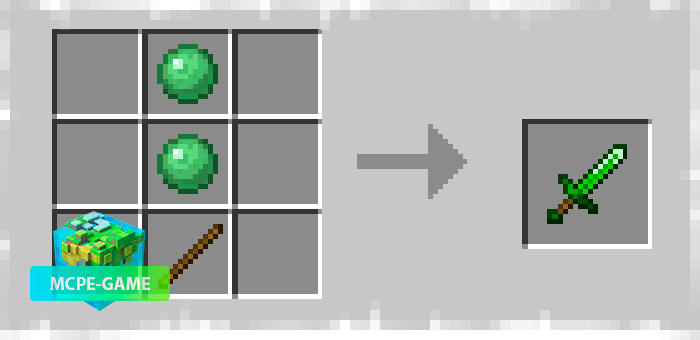 Damage: 4 units
Strength: 600
Effect: Extended Leap (II)
Sword of the slime block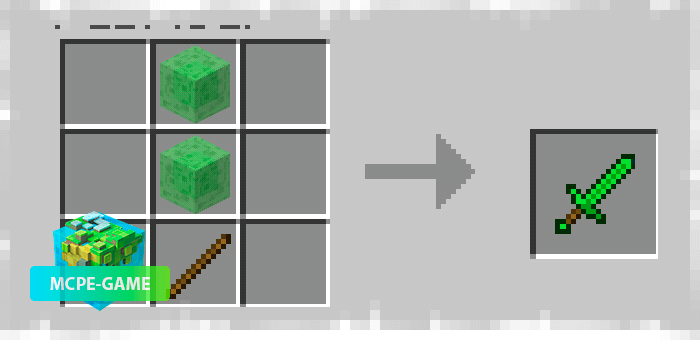 Damage: 10
Strength: 1500
Effect: Extended Leap (III)
Quartz sword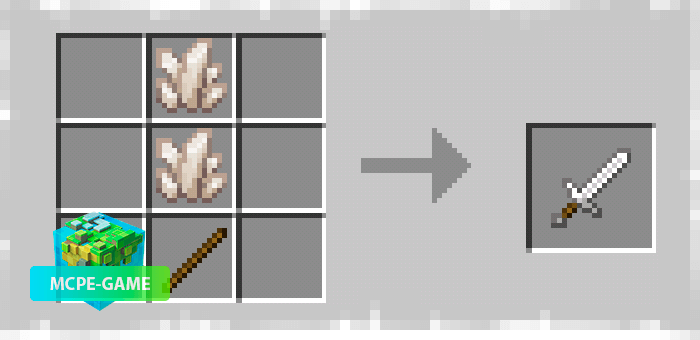 Sword of quartz block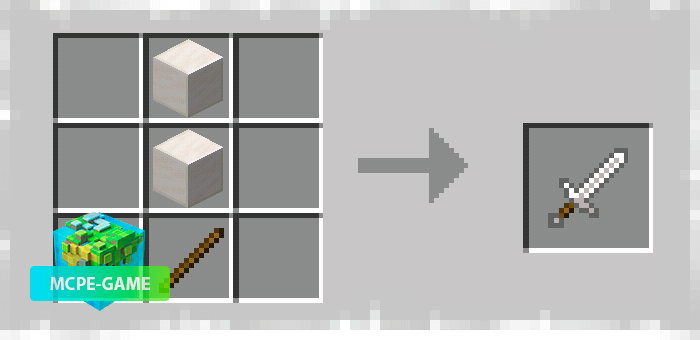 Damage: 10 units
Strength: 1700 units
Sword of Hellstone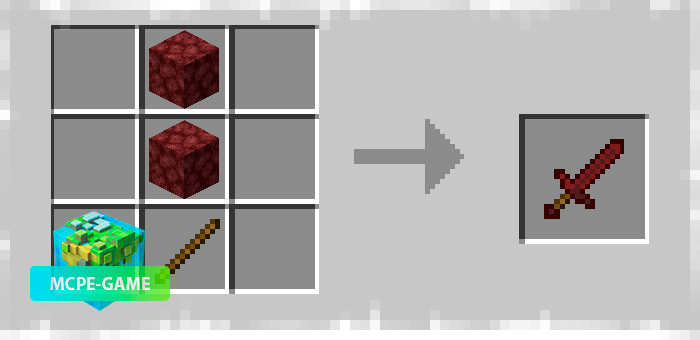 Damage: 4 units
Strength: 200 units
Sword of stone edge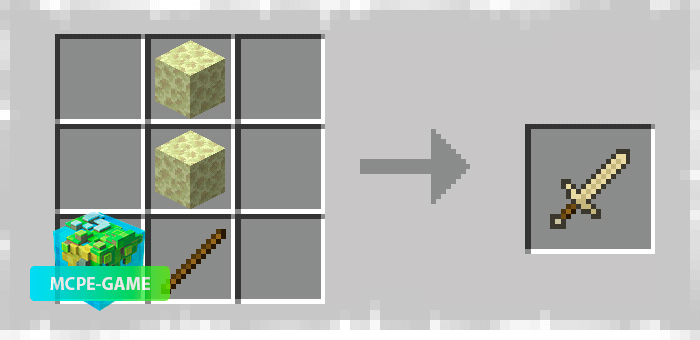 Damage: 11 units
Strength: 1850 units
Totem Sword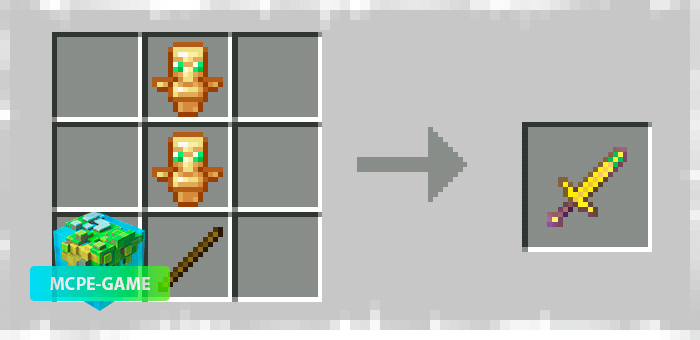 Damage: 25 units
Durability: 2500 units
Effect: Regeneration (I), Resistance (IV)
Sword of lighthouses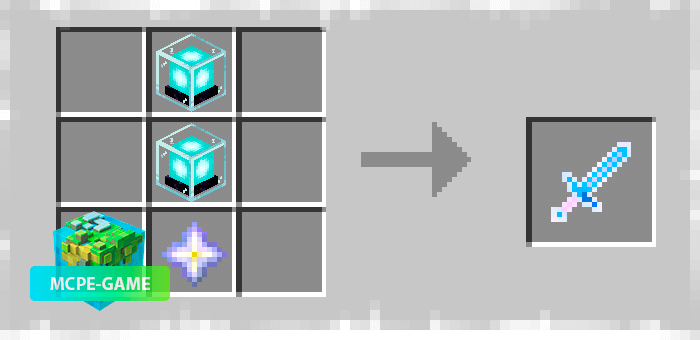 Damage: 55 damage
Durability: 11000 units
Effect: Source Power (I), Resistance to Fire (III), Increased Leap (II), Regeneration (III), Resistance (III), Speed (II)
Sword of immortality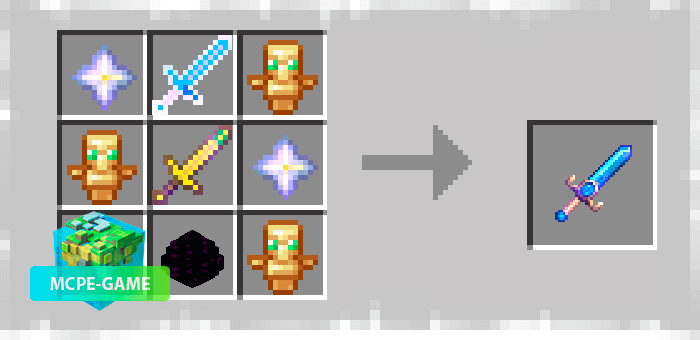 Damage: 100 Damage
Lasting Life: Infinite
Effect: Source Power (III), Resistance to Fire (IV), Increased Leap (III), Regeneration (IV), Endurance (V), Speed (III), Night Sight (III), Village Hero (V)
Concrete swords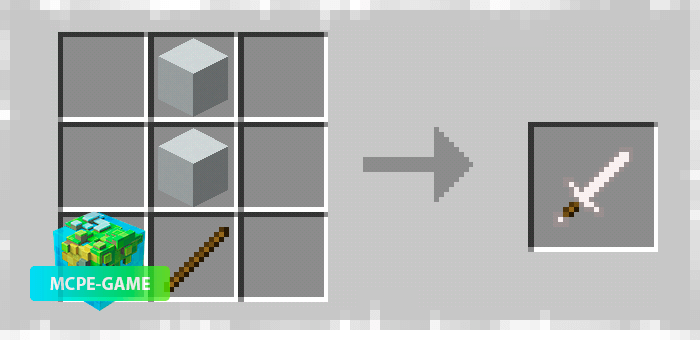 Damage: 5
Durability: 500
Special Feature: Can be Crafted using colored concrete to achieve a sword of the target's color
New totems
Fire totem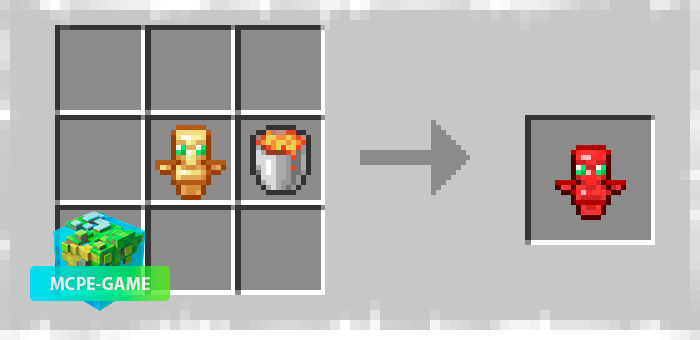 Effect: Resistance to Fire (III)
Water Totem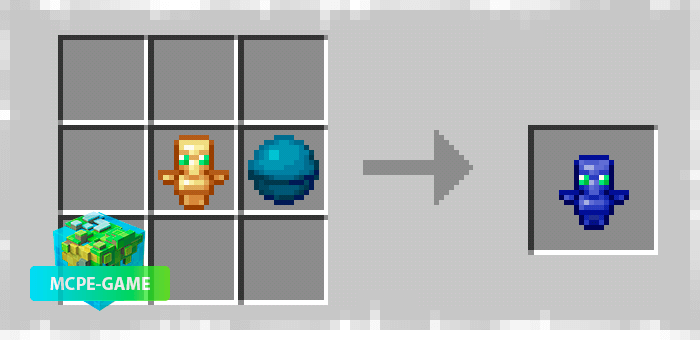 Effect: Source Power (III)
Slow Down Totem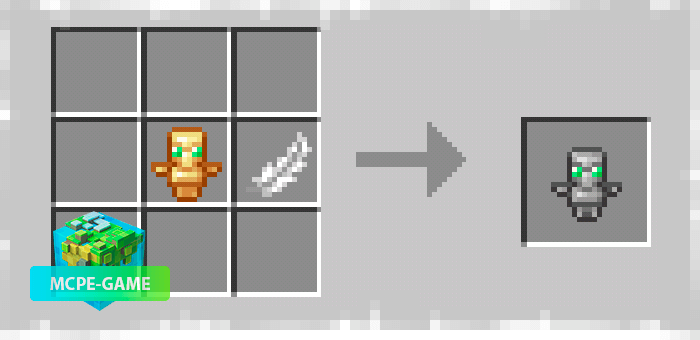 Effect: Falling Reduction (II)
Totem of levitation
Effect: Levitation (III)
Jump totem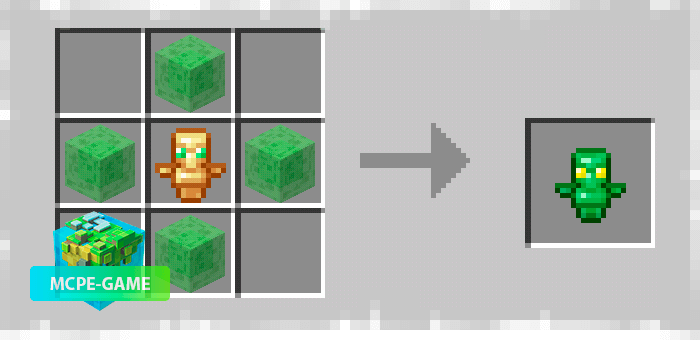 Effect: Jump Boost (V)
Speed Totem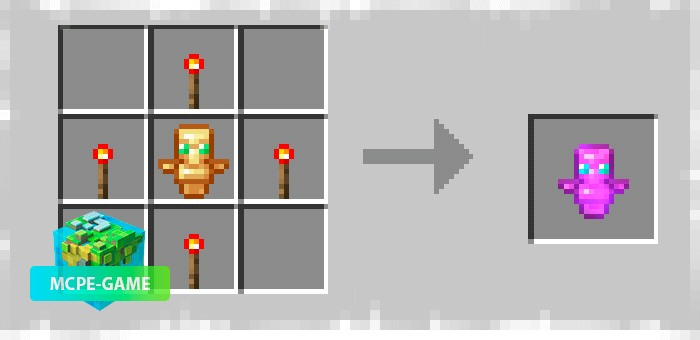 Effect: Speed (V)
Totem of life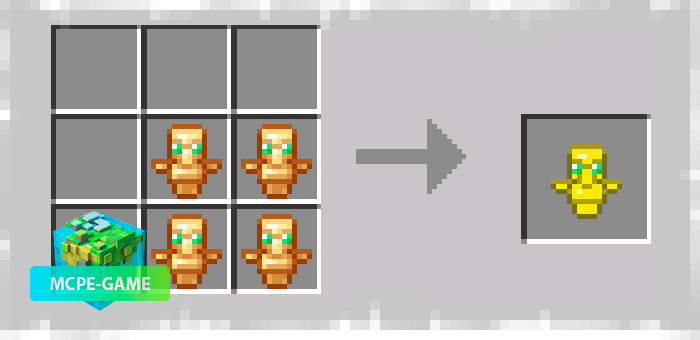 Effect: Gives 60 HP
Totem of Resistance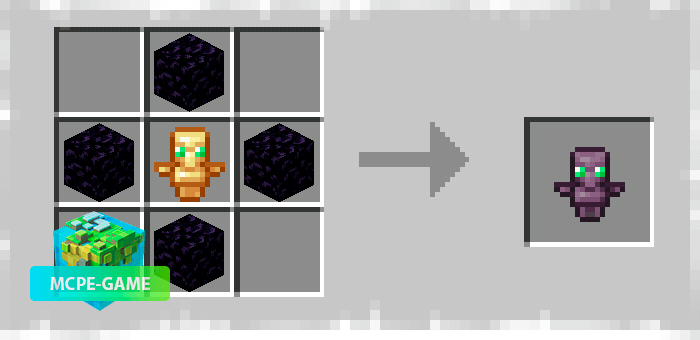 Effect: Resistance (V)
Totem of attack
Effect: +25 to attack power
The totem of night vision
Effect: Night Sight (III)
Invisibility totem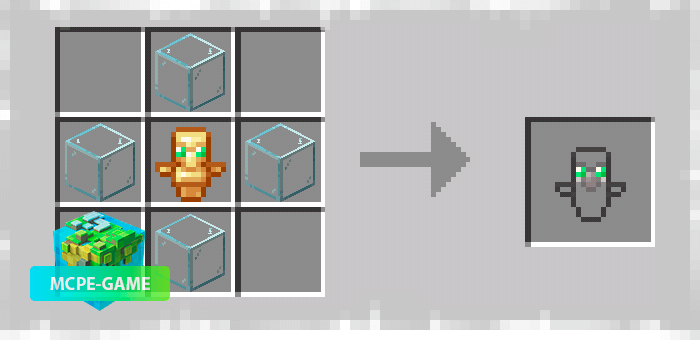 Effect: Invisibility (III)
Universal totem stage I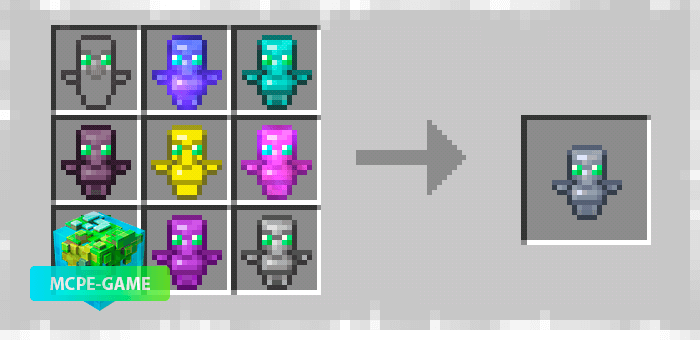 Specialty: Needed for crafting the strongest totem
Universal totem stage II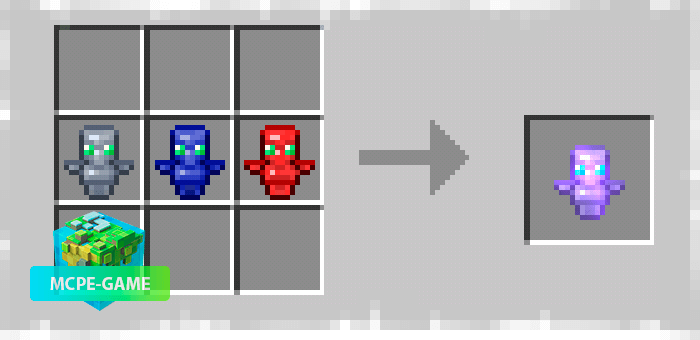 Effect: + 30 to attack power, Source Power (III), Fire (III), Invisibility (III), Augmented Leap (III), Night Sight (III), Regeneration (III), Resistance (III), Slow Fall (II), Speed (IV)
New armor
Obsidian Armor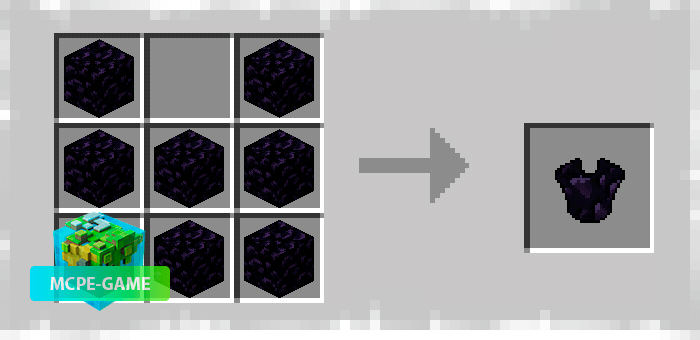 Protection: 50 amps
Strength: 1000
Effect: Resistance (III)
Hellstone Armor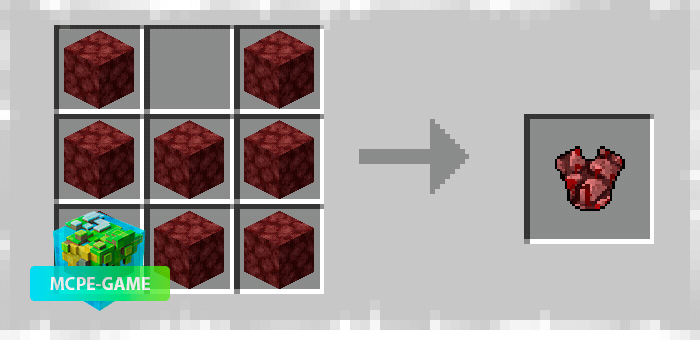 Protection: 25 units
Strength: 60
Edge stone armor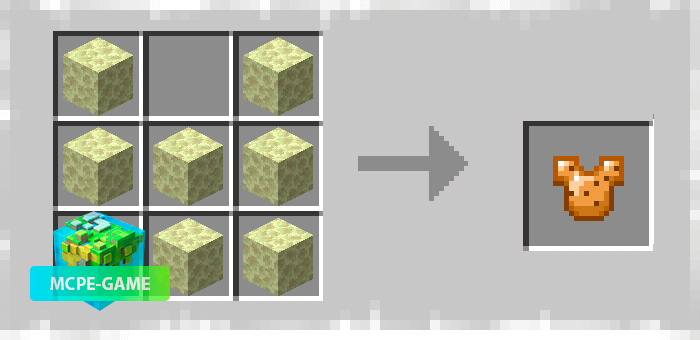 Protection: 39 units
Strength: 500 units
Native Rock Armor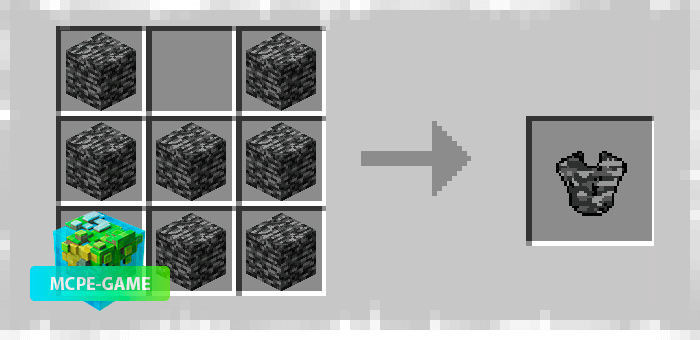 Defense: 120 units
Lasting Life: Infinite
Effect: Resistance (II), Regeneration (I), Strength (II)
Prismarine armor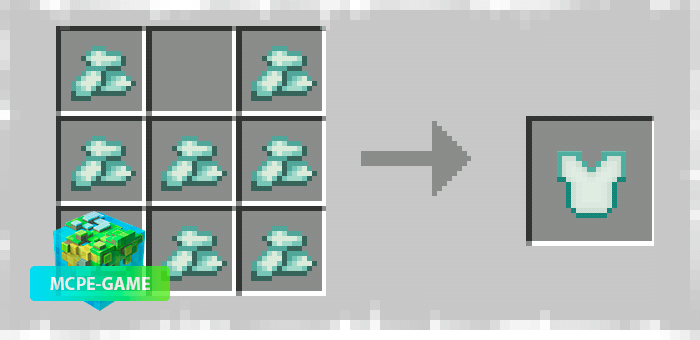 Defense: 38 units
Strength: 200
Effect: Source Force (II)
Earth Armor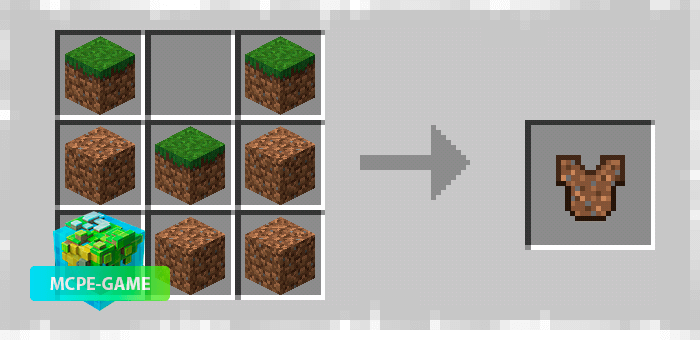 Protection: 20
Strength: 50
Bone Armor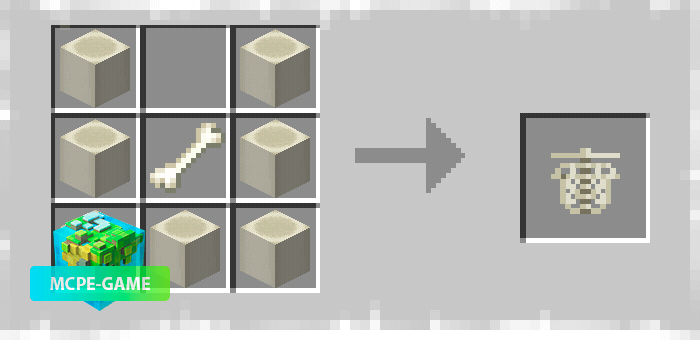 Protection: 38 units
Strength: 200 units
Slime Armor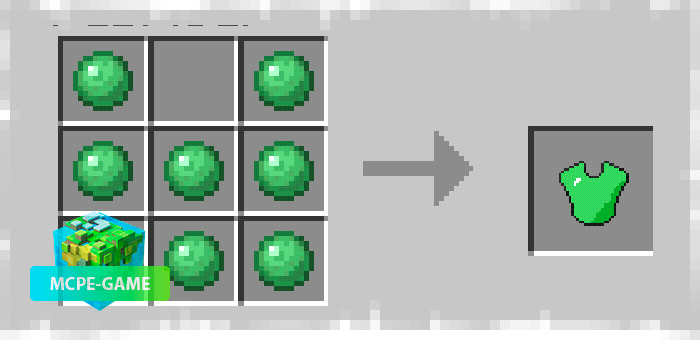 Protection: 25 units
Strength: 200 units
Effect: Increased Leap (IV)
Armor made of slime blocks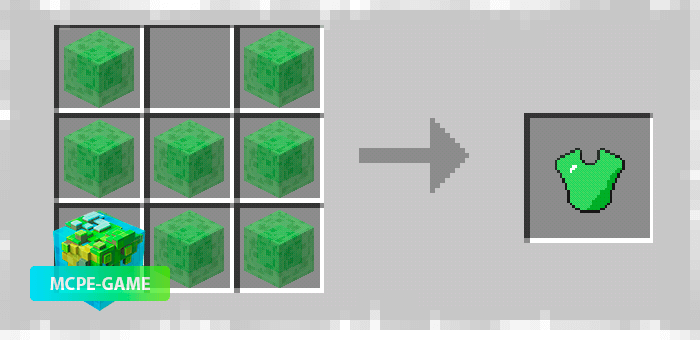 Protection: 30 units
Strength: 250
Effect: Increased Leap (V)
Quartz Armor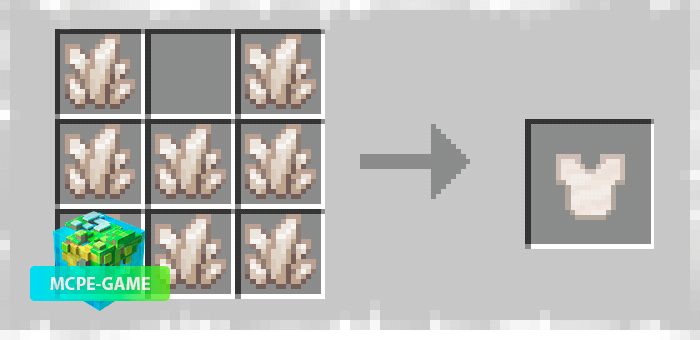 Protection: 28 units
Strength: 100
Armor made of quartz blocks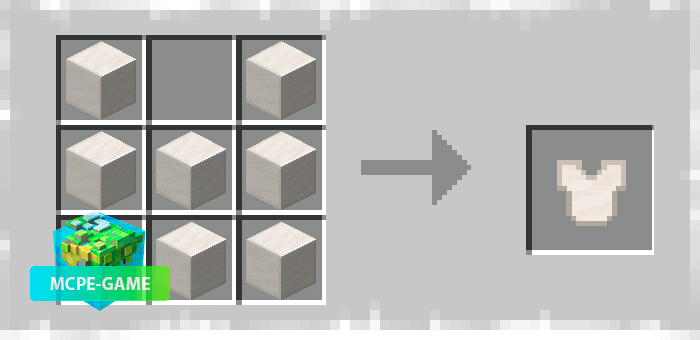 Defense: 35 units
Strength: 300 units
Coal Armor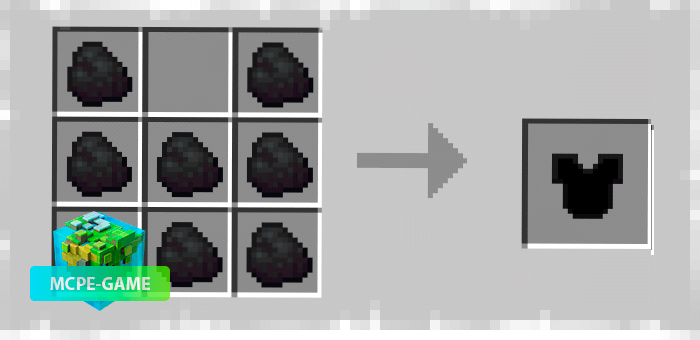 Protection: 28 units
Strength: 200 units
Effect: Night Vision (III)
Armor made of charcoal blocks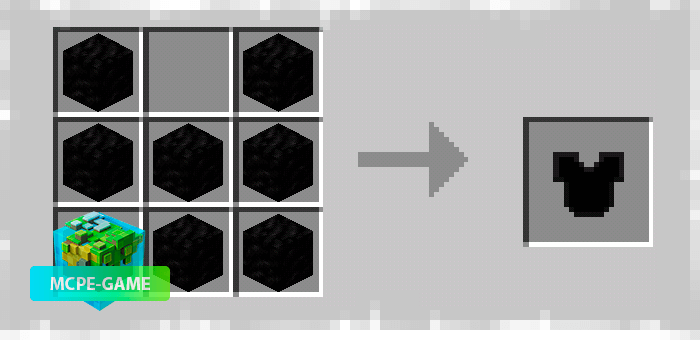 Protection: 36 units
Strength: 250
Effect: Night Vision (IV)
Armor made of golden blocks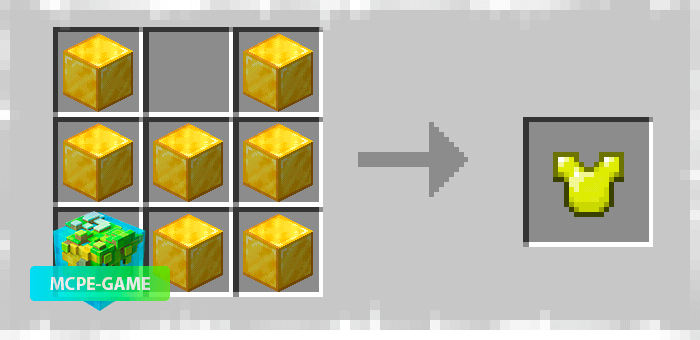 Protection: 35 units
Strength: 300
Metal block armor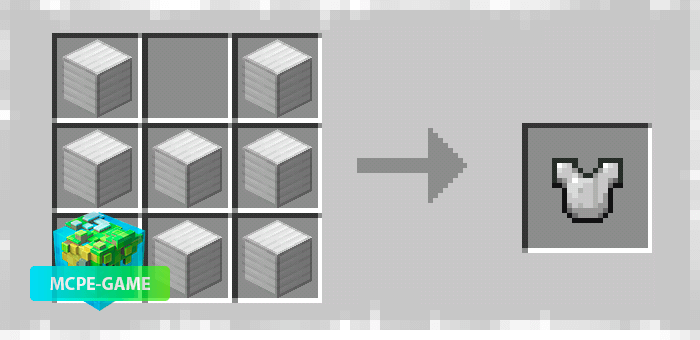 Protection: 70 points
Strength: 900 units
Effect: Resistance 1
Armor made of diamond blocks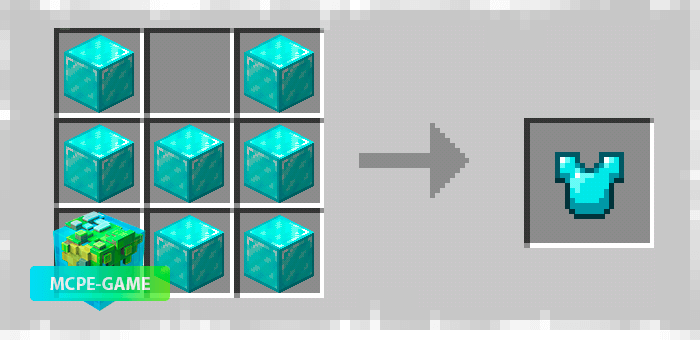 Protection: 100 units
Strength: 2000 units
Effect: Regeneration (III)
Armor made of beams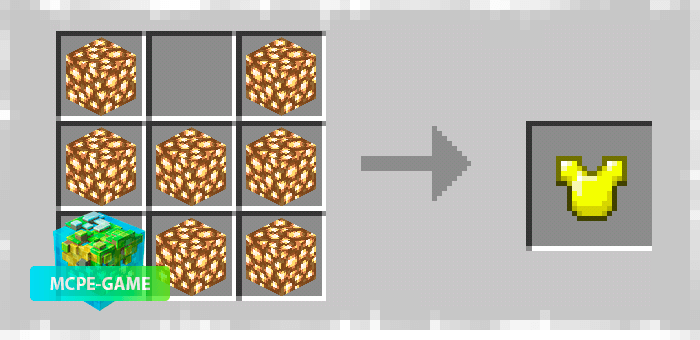 Protection: 25 units
Strength: 200
Effect: Night Vision (III)
Pure non-green armor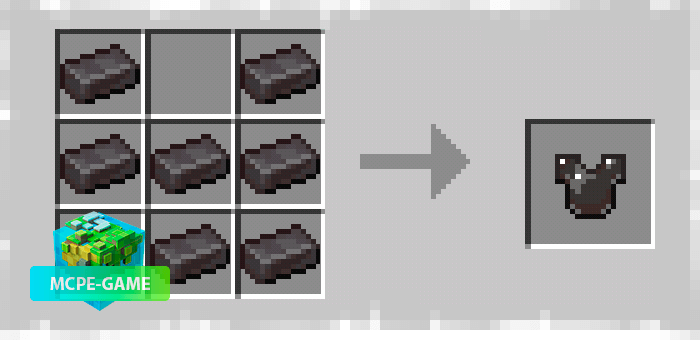 Protection: 60
Strength: 1500
Effect: Resistance (I)
Armor made of neserite blocks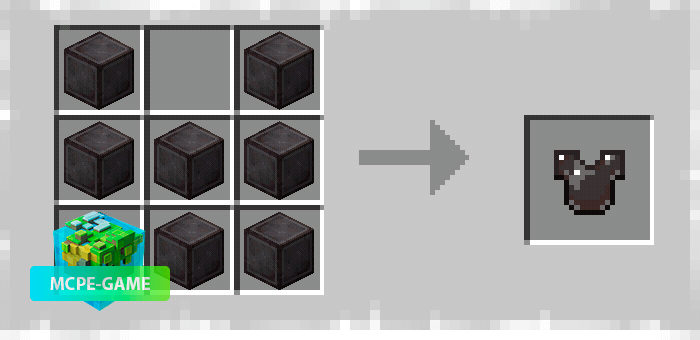 Protection: 140 points
Strength: 10000
Effect: Resistance (II), Regeneration (I)
Red Dust Armor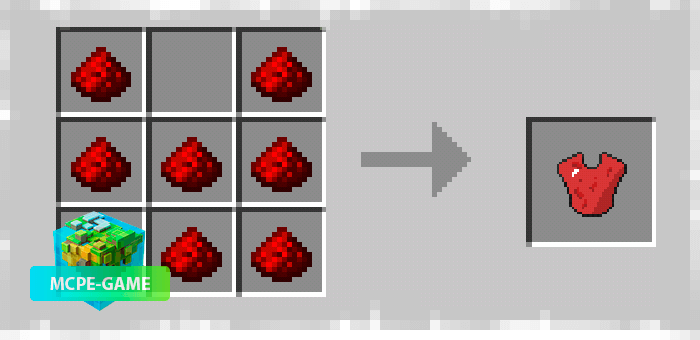 Protection: 23 units
Strength: 150 units
Redstone Armor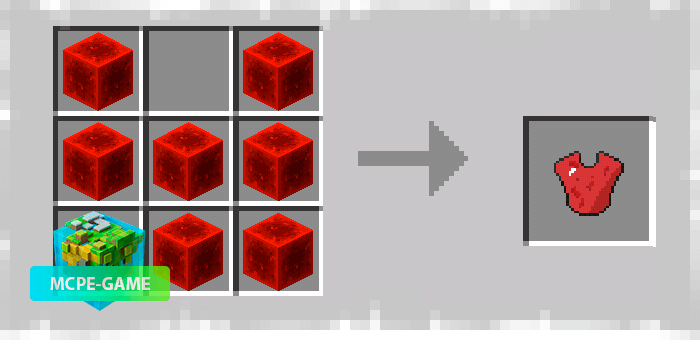 Defense: 35 units
Strength: 300
Effect: Night Vision (II)
Emerald Armor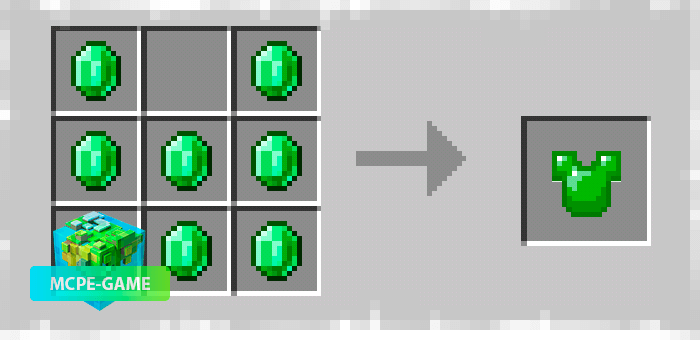 Protection: 42 points
Strength: 600
Effect: Hero of the Village (I)
Emerald Block Armor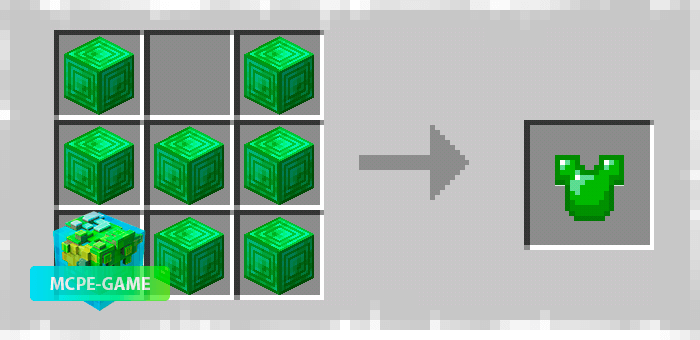 Protection: 60 points
Strength: 1000 units
Effect: Hero of the Village (V)
Infinity Diamond Armor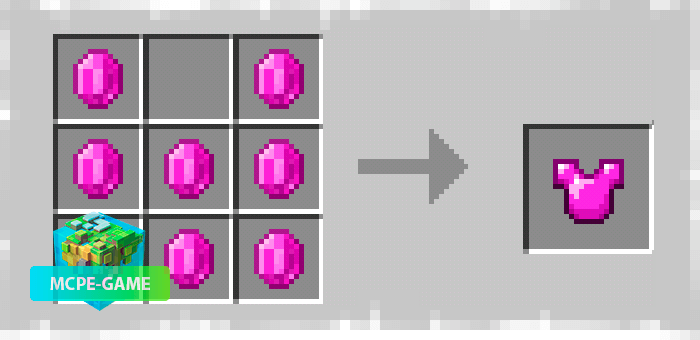 Protection: 70 ammo
Strength: 2000
Effect: Regeneration (II), Resistance (III), Speed (II)
Armor with Infinity Diamond Blocks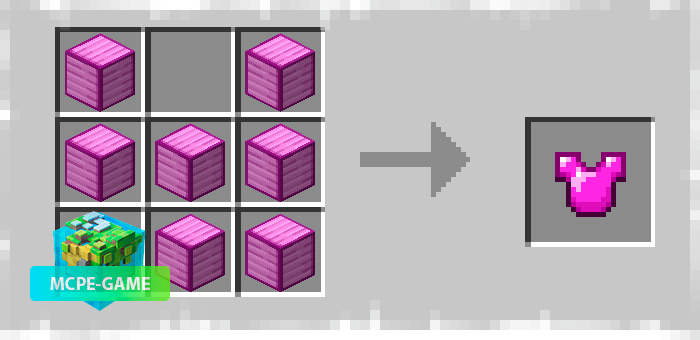 Protection: 100
Strength: 9000 units
Effect: Regeneration (III), Resistance (III), Speed (III)
Lapis lazuli armor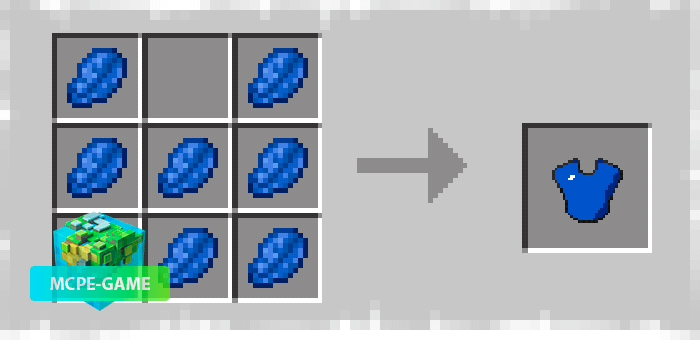 Protection: 25 amps
Strength: 150
Lapis Lazuli Block Armor
Protection: 35 units
Strength: 300
Lighthouse armor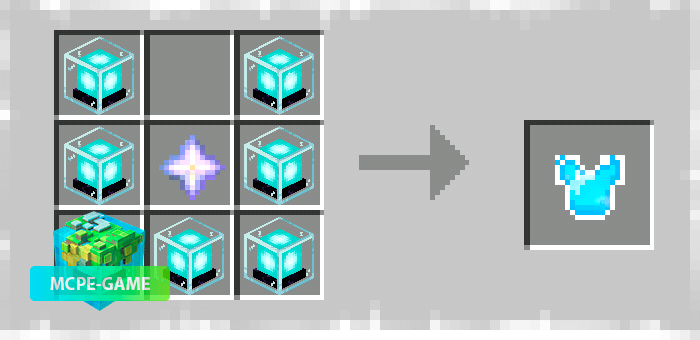 Defense: 140 units
Strength: 3000 units
Effect: Resistance to Fire (III), Village Hero (III), Augmented Leap (III), Night Sight (III), Regeneration (IV), Resistance (IV), Speed (III)
Totem Armor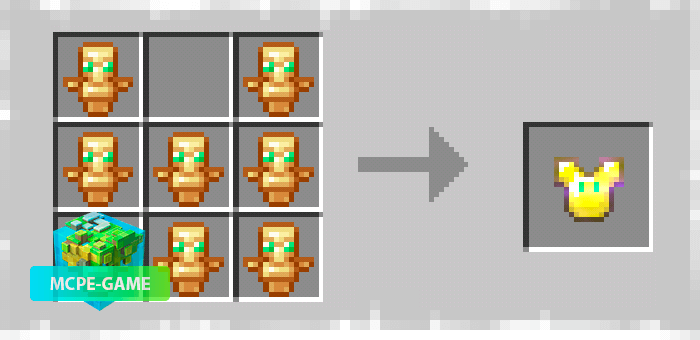 Protection: 100
Strength: 600
Effect: Increased Leap (II), Regeneration (I), Resistance (II), Speed (II)
Immortality Armor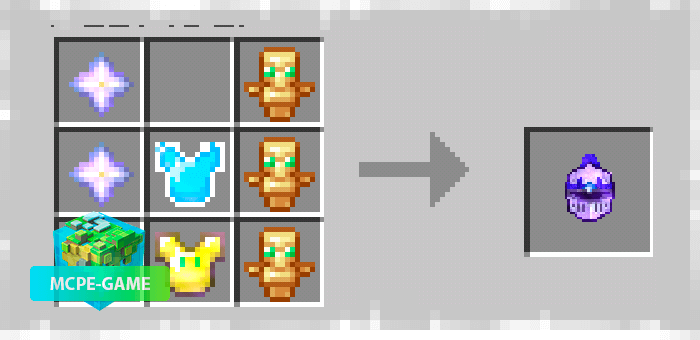 Protection: 220
Strength: Infinite
Effect: Source Power (III), Resistance to Fire (IV), Village Hero (V), Increased Leap (III), Regeneration (IV), Night Sight (III), Resistance (V), Speed (III), Strength (III), Slow Down (I)
Updated at
13.09.2021
Game versions
1.16
Genre
Armor, Mods, Swords, Totems, Weapon
Platform
Android, iOS, Windows
Files
MoreTotemsAndSwordsV2.mcaddon
237.29KB
Leave comment