Elingo's Custom Swords Add-on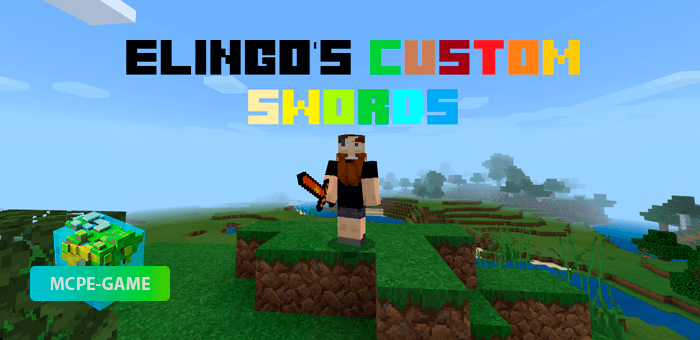 Have you ever wondered why you can make a sword from stone in Minecraft, but you can't forge a sword from obsidian or make a training sword from wood? Elingo's Custom Swords Addon will add the ability to create weapons from almost all materials!
In total, the mod will add over 40 new swords to the game, which you will be able to craft from almost anything you come across.
Create an all-glass blade or an eco-friendly bamboo blade. How do you like the idea of fighting off crowds of zombies with weapons made from cakes? With Elingo's Custom Swords mod you can create a melee weapon anywhere, anytime, even from dirt and sticks!
The most unusual crafting recipes are shown below, other more simple options you can find on your own in the game.
Updated at
13.09.2021
Game versions
1.16
Functionality tested on Minecraft
1.16.210 1.16.201 1.16.200 1.16.101 1.16.100
Genre
Mods, Swords, Weapon
Platform
Android, iOS, Windows
Files
Elingos-Custom-Swords.mcaddon
72.92KB
Leave comment