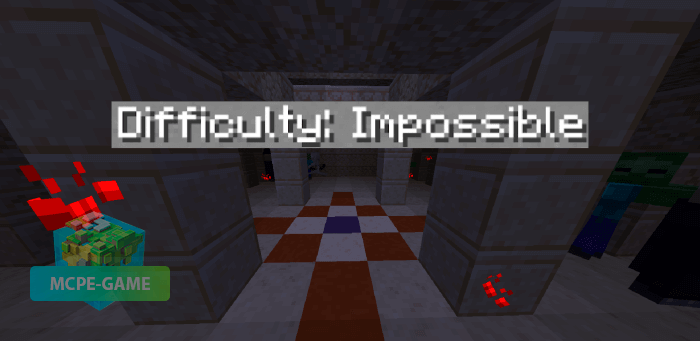 Do you remember your first day in the world of Minecraft? Back then, everything seemed so incomprehensible and the mobs were extremely dangerous. But the more you played, the easier it became to fight spiders, zombies, archer skeletons, and other enemies. The Impossible Mode Add-on will bring real hardcore back to Minecraft PE!
The main point of the mod – to add to the game a really difficult mode, so that you have to run away from enemies, rather than trying to fight with them! Although you will not always be able to escape, because your enemies are much stronger, faster and more dangerous!
But that's not all! It will be much harder to get the food, namely, meat from cows, pigs, sheep and other mobs, and you will have to find new ways to survive.
Updated at
13.09.2021
Game versions
1.16
Genre
Mods, Survival
Platform
Android, iOS, Windows
Files
Impossible.mcpack
2.84KB
Leave comment