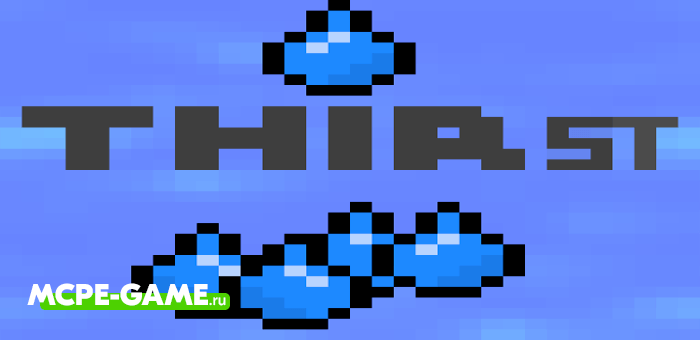 With this small mod you will add Thirst indicator in Minecraft and character's need for drinking water.
Thirst mod will add more realism to the game and will also appeal to all players who like rugged survival or playing with apocalypse mods. Now your in-game character will not only need food, but also drinking water.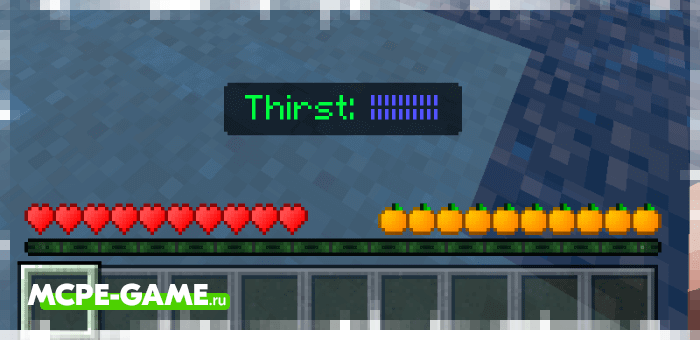 The thirst scale in Minecraft will decrease by 1 unit every 30 seconds. However, if you're standing on the sand or travelling to the underworld, the thirst score will be lost much faster.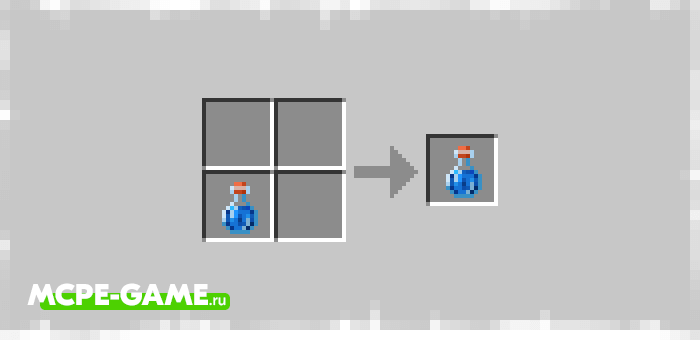 To replenish your body's water supply, you will need to drink a flask of pure water, take a dip in a body of water, or use a bucket of water
Updated at
13.09.2021
Game versions
1.16
Functionality tested on Minecraft
1.16.210 1.16.201 1.16.200
Genre
Apocalypse, Food, Gameplay, Mods, Survival
Platform
Android, iOS, Windows
Files
Thirst.mcaddon
3.44KB
Leave comment