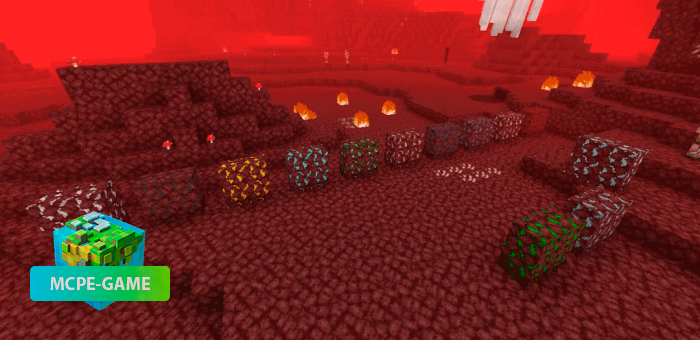 Nether Ores is a great mod for Minecraft Bedrock Edition that adds a lot of new ore to the game, which will also be available in the lower world, battle axes, boomerangs and muskets.
If you spend a lot of time in the lower world looking for dungeons with valuable treasures, or if you simply enjoy surviving in harsher environments, you'd probably like to be able to mine all the ores available in the game there.
The Nether Ores mod brings that to the game, as well as adding new types of ore available for obtaining in both the lower and normal worlds, among which you'll be able to find:
Aluminum;
Copper;
Lead;
Nickel;
Silver;
Tin;
Uranium.
Of course, from all the new ore you will be able to get nuggets, which can later be melted into ingots using a furnace.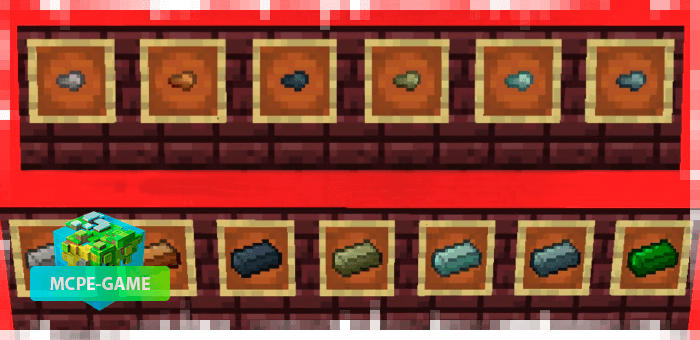 And now let's talk about new items that can be created with above mentioned ore.
First, new blocks, that can be used to build buildings and decorate rooms.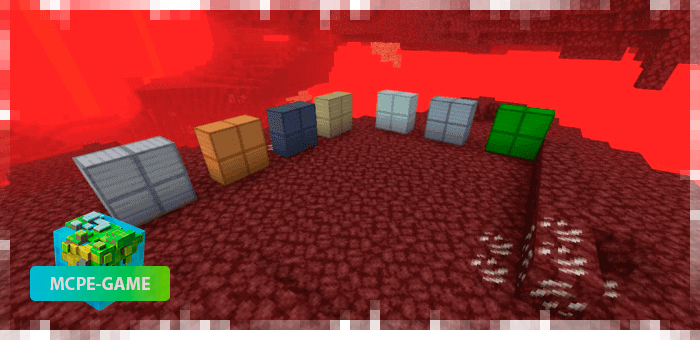 Weapons, from upgraded swords to battle axes, boomerangs and muskets!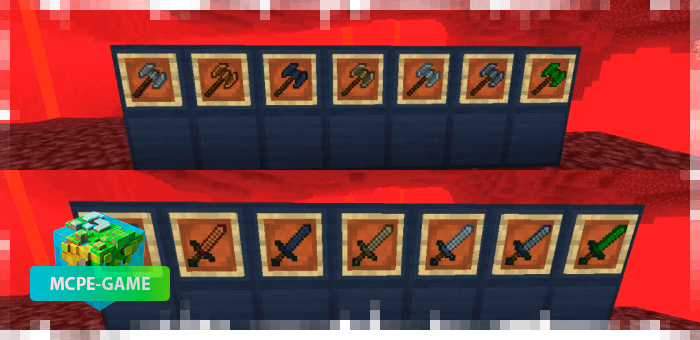 Muskets, a new type of firearm that allows you to destroy your enemies at a distance without approaching them. To shoot a musket you'll need to load powder in advance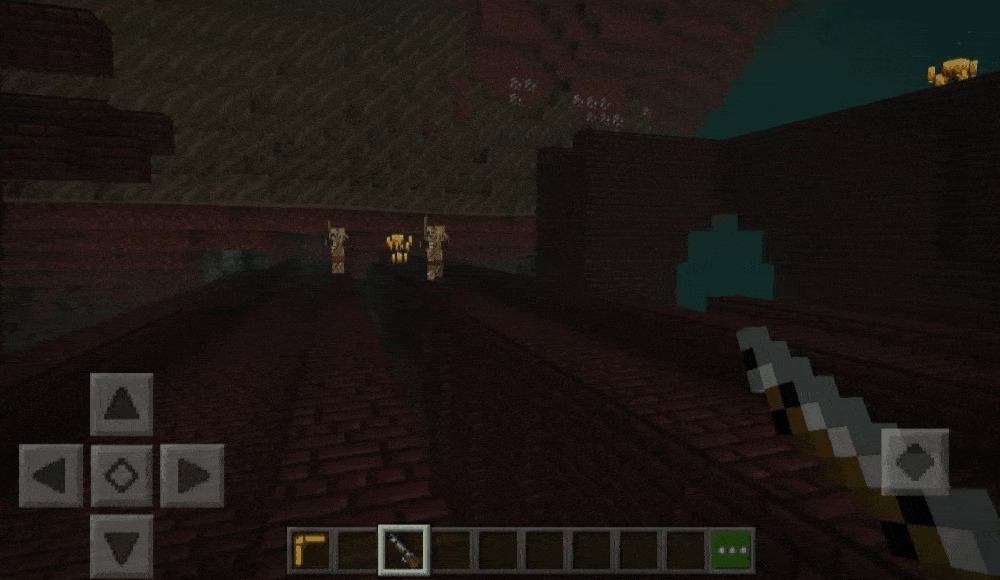 Boomerangs are another weapon for fighting at a distance. As in real life, boomerangs will return to your hands after being thrown.
If you want to add more boomerangs to Minecraft Bedrock Edition, use JW's Boomerangs mod.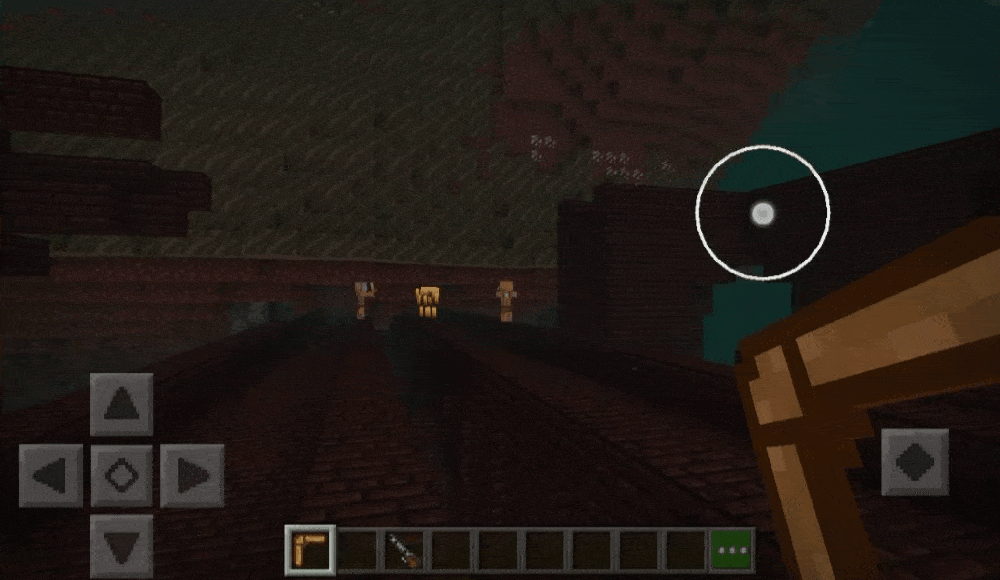 Boomerangs are a powerful melee weapon that is a worthy alternative to swords.
Below you can see all the new crafting recipes from the Nether Ores mod. Keep in mind that the crafting recipes are shown to demonstrate the correct grid, you can use any new ores to create weapons from the desired material.
Also, all new items can be obtained by using the commands:
/function nether_ores_weapons
/function nether_ores_ingots_and_nuggets
Updated at
13.09.2021
Game versions
1.16
Genre
Mods, Ore, Weapon
Platform
Android, iOS, Windows
Files
Nether Ores [Behavior]
116.86KB
Nether Ores [Resource]
185.31KB
Leave comment