With Mystica Crops Add-on you will be able to plant magical plants, and then harvest in the form of ore!
Unlike similar mod Ore Crops, where you can also grow ore, in this addition you will not only get unique plants, but also a new mob, which will be able to collect its own harvest!
Growing Ore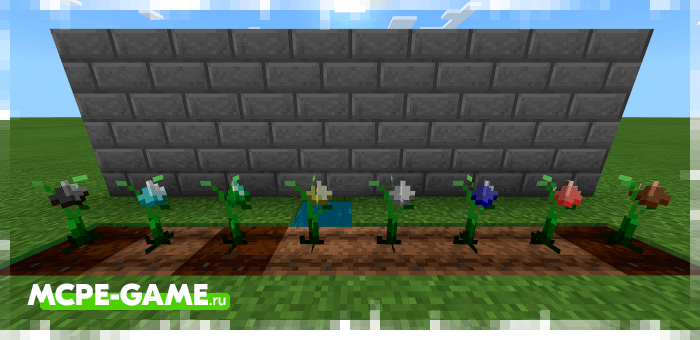 In total there are 8 types of seeds available, one for each type of resource. So you can build a full-fledged farm right in the backyard of your house, where coal, diamonds, and even neserite will automatically appear
Just imagine how much free time you'll have for more useful things, because now you won't have to search for resources in the mines!
As a harvest, you'll be collecting pieces of this or that material. To get ready for use metal or charcoal, you'll need to combine 4 pieces of a particular resource.
The Gardener's Golem
Another unique feature of Minecraft plant mod Mystica Crops is the ability to create your own golem, which will support the farm and help you with the collection of resources!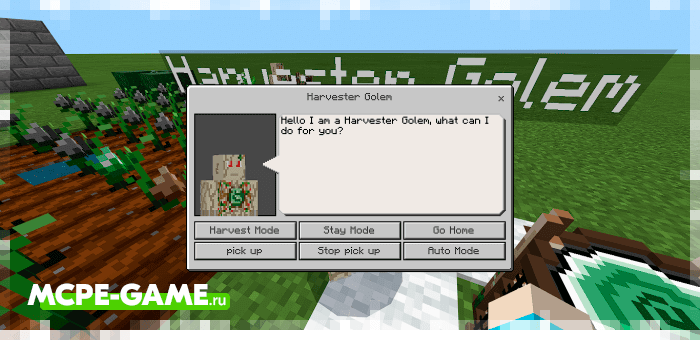 The plant golem understands the following commands:
Collect resources from grown plants;
Rest;
Navigate to a resource station;
Collecting any resources from a given area;
Stops resource gathering;
Automatic mode.
Assembly station
The assembly station is a new unit that will be approached by the Gardener Golems and unload the collected resources.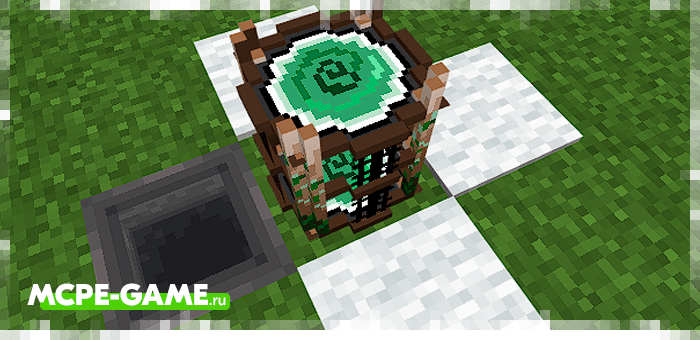 In the screenshot with an example of a gathering station, under each white carpet is a loading funnel, which is what allows for automatic resource gathering.
More Crafting Features and Recipes
To make life even a little easier for the average Minecraft player, Mystica Crops has new gameplay mechanics that allow you to quickly obtain some resources.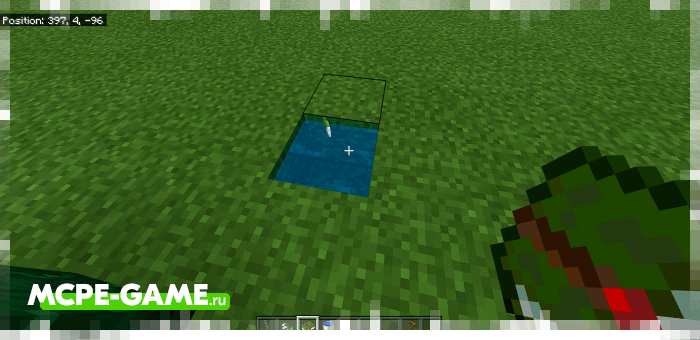 For example, you can throw a water lily into the water, then apply the magic book on it to quickly get a "bell".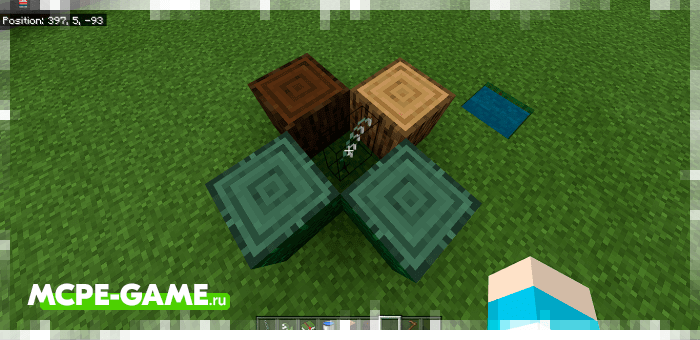 If you drop this bell next to any block of wood, it will turn into a mystical log, necessary for new crafting recipes.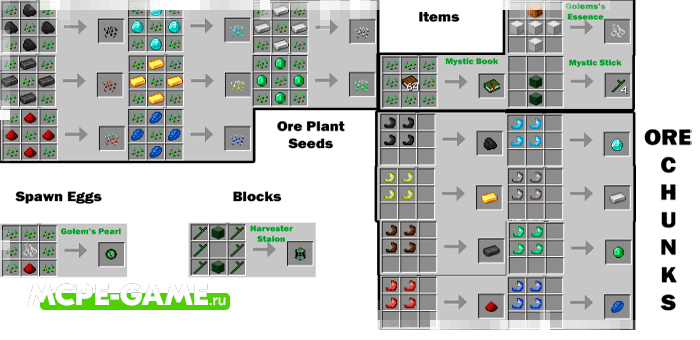 Updated at
13.09.2021
Game versions
1.16
Functionality tested on Minecraft
1.16.210 1.16.201
Genre
Mods, Ore
Platform
Android, iOS, Windows
Files
Mystica-Crops.mcaddon
249.48KB
Leave comment