Advanced Minecraft Currency Add-on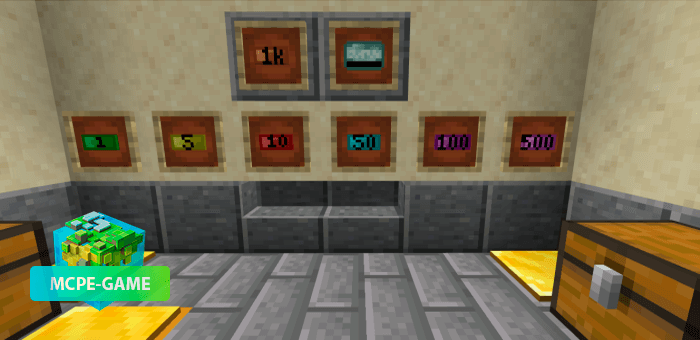 Create your own economy in Minecraft Bedrock Edition with the Advanced Currency Add-on!
Put an end to primitive trade built on the exchange of goods between players and civilians and enter the era of capitalism! You will now be able to introduce your own currency into the game, print money and protect your banknotes from counterfeiting!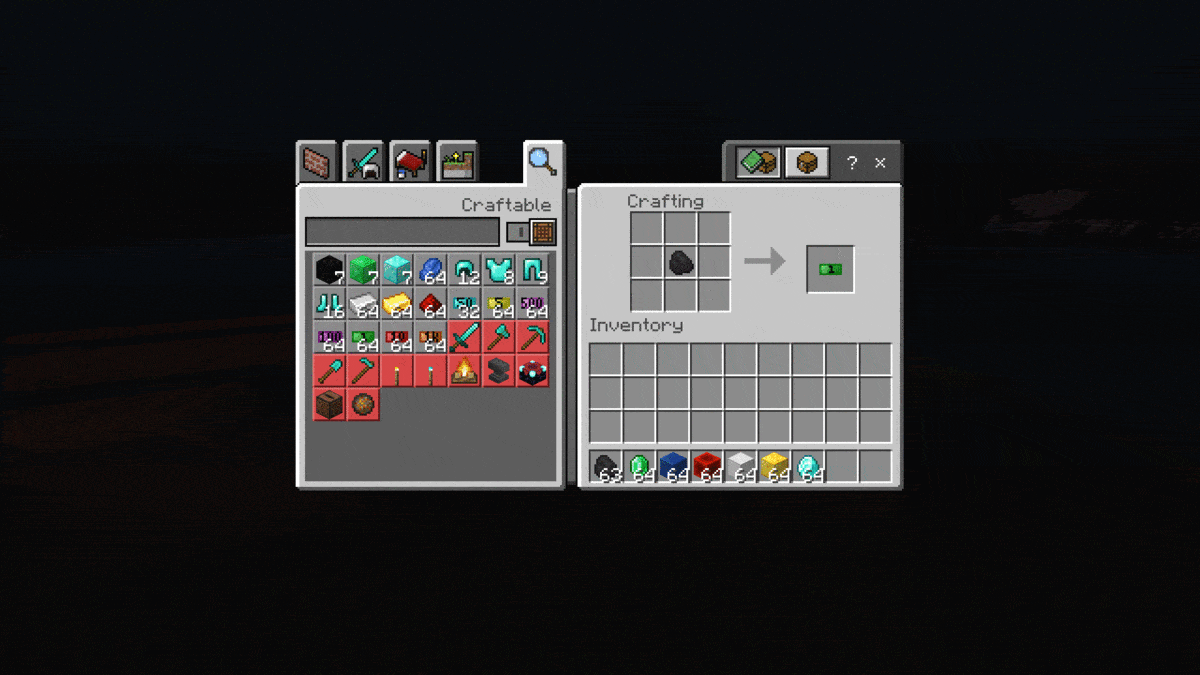 Creating money in Minecraft will require precious metals and materials. For example, you can get $1 from coal, $5 from emeralds, and $1000 from diamonds.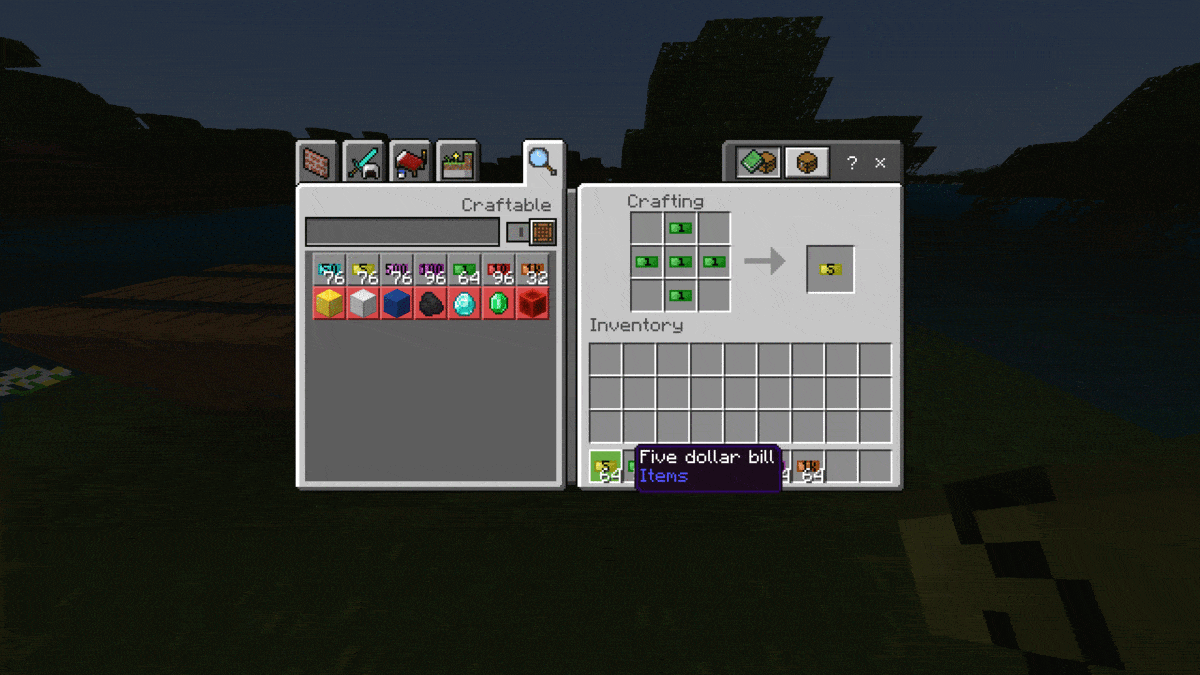 All of the money in Advanced Currency Add-on can be joined and divided. If you stack 2 $50 bills, you will get $100 worth of paper, and vice versa.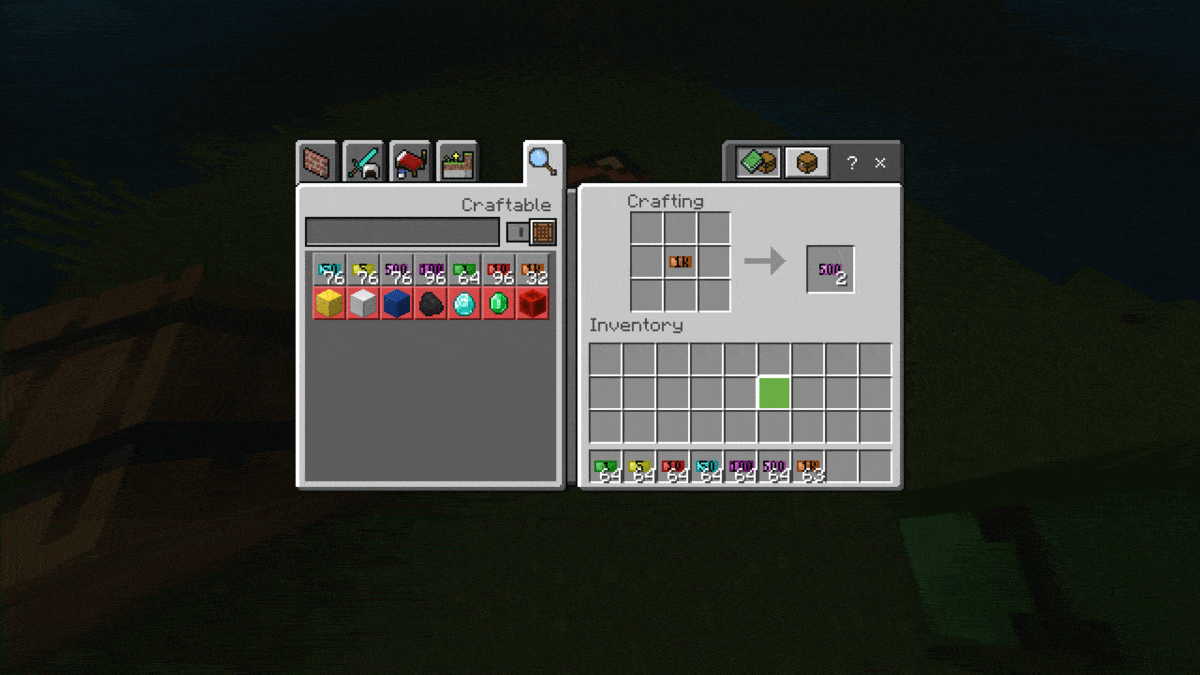 Using the anvil, you will be able to add a unique PIN to the money so that other players can't convert the materials into currency on their own. This is especially useful if you're playing on a roleplaying server and want to implement a full-fledged economy there.
In addition to all of the above, this add-on has a credit card that can be used to exchange money back into resources. This will allow you to earn money any way you want without visiting mines, and buy valuable resources that way.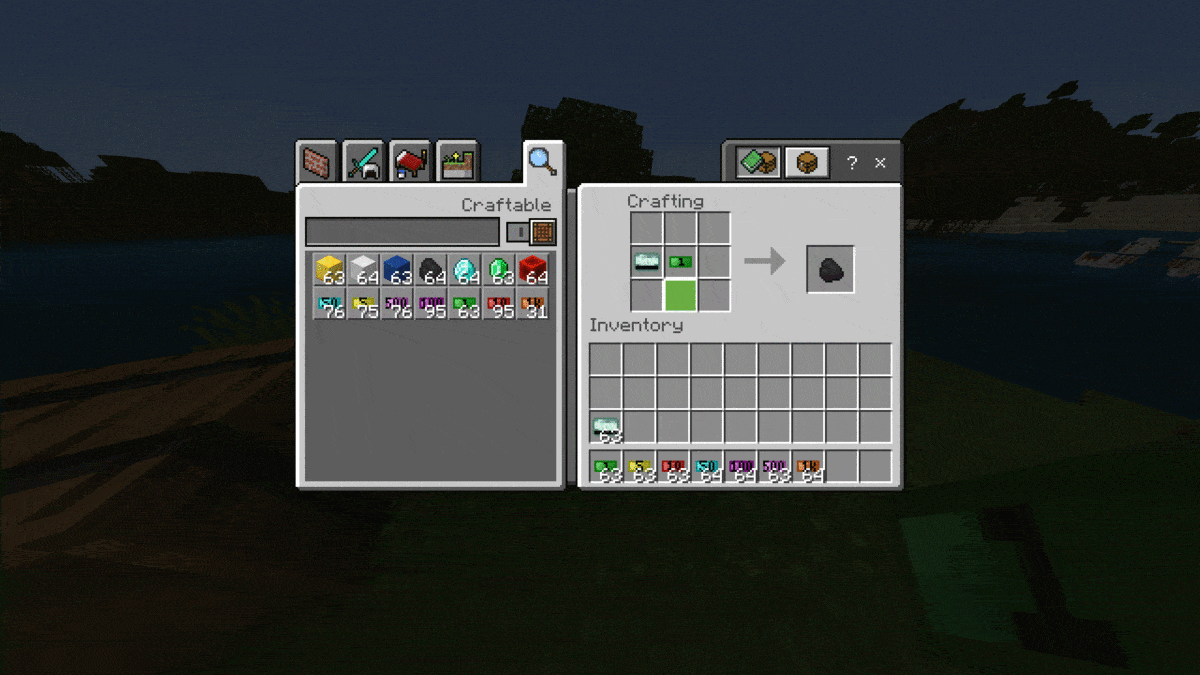 Updated at
13.09.2021
Game versions
1.16
Functionality tested on Minecraft
1.16.201 1.16.200
Genre
Mods, Money
Platform
Android, iOS, Windows
Files
AdvancedCurrency.mcaddon
82.37KB
Leave comment