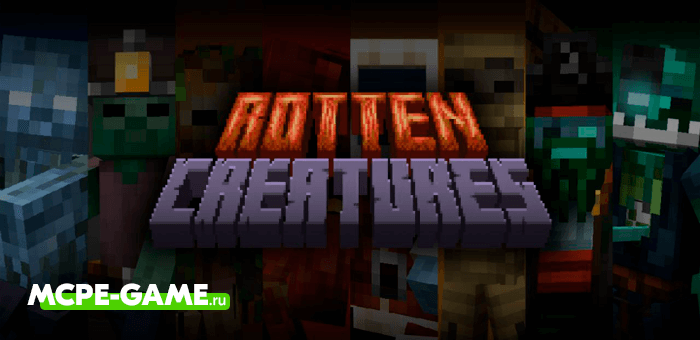 Rotten Creatures is a zombie mod that adds to Minecraft PE the new undead, which you will meet during your adventures in the game world.
It's worth noting that all the new mobs are done to an extremely high standard and look amazing in the game! Also, many of the walking dead have unique abilities and effects.
Zombie Mummy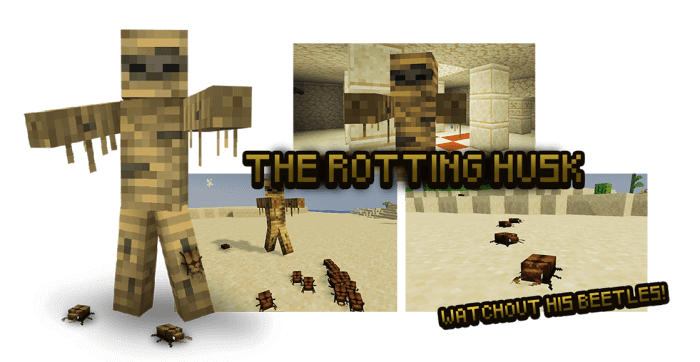 Buried hundreds of years ago, these zombies that have risen from their tombs are rotten to the core, and inside their bodies have settled scarabs that will be tearing out by the dozens!
Rotten Eskimo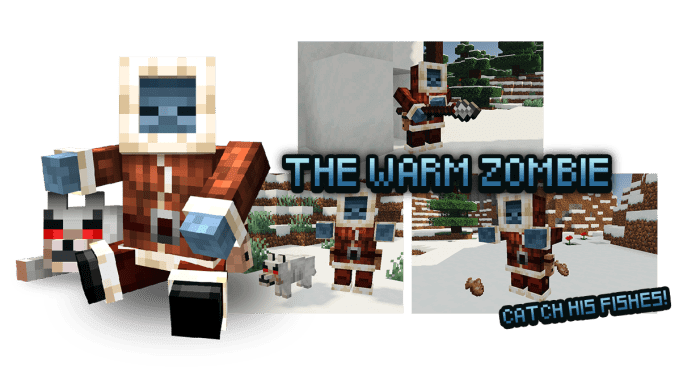 This type of zombie will inhabit tundra and other cold biomes. In some cases, you'll encounter an Eskimo zombie with a spear in his hand or surrounded by hungry wolves.
Swamp Zombie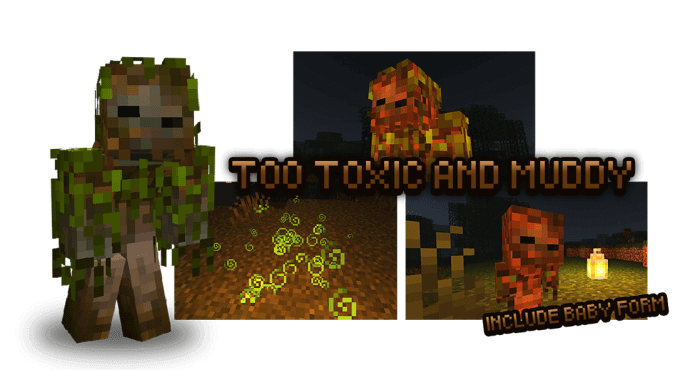 Drowned zombies covered in slime in swamps can inflict poisonous attacks, as their decomposing body is full of poison. In some cases, a veritable acid puddle will appear where a swamp zombie is killed!
Frozen zombies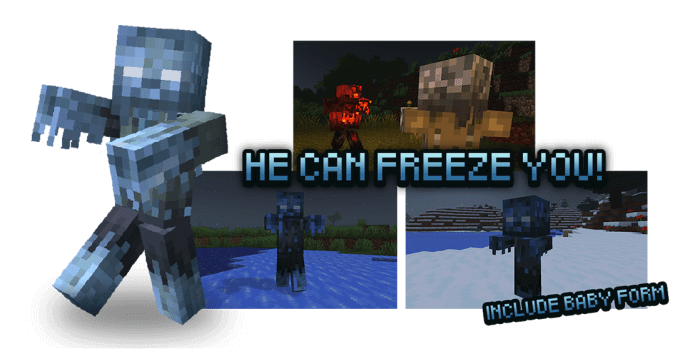 Like Eskimos, frozen zombies will inhabit cold biomes. Their attacks are very dangerous, as they can slow down and even immobilize their victims. In addition to adults, frozen zombie cubs are featured in the Rotten Creatures mod.
The revived miner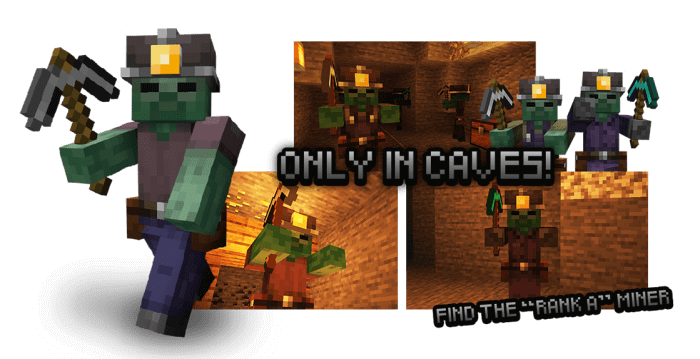 Rumor has it that they were once common miners, who were left permanently in the mine after the collapse of the exits. You will meet the revived miners in the caves and you will immediately notice them by their distinctive helmets and pickaxes in their hands. But now they are not interested in resources, but in fresh flesh!
Burned zombie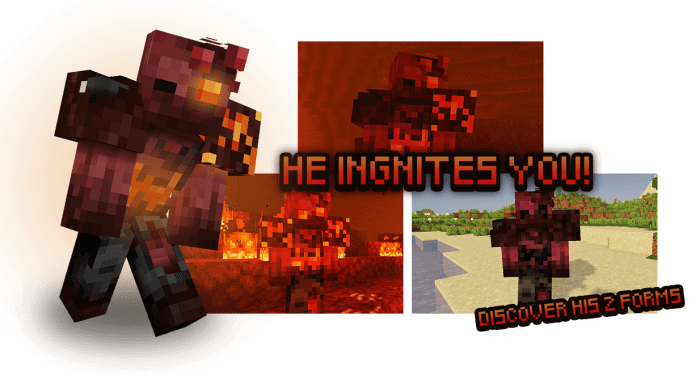 Burners will settle in the lower world and will be a big threat to all players. Their attacks are able to set their victims on fire, increasing their chances of winning in battle. Once in the water, firebenders turn into obsidian burnt zombies and become even stronger!
Dead Captain Beard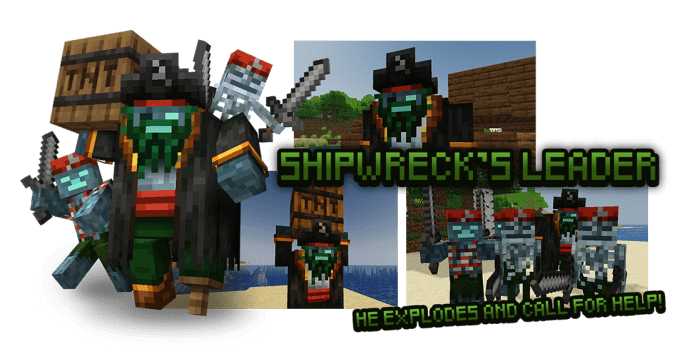 Captain Beard, as befits a true pirate, has gone down with his ship and then turned into a zombie. He can call the entire ship's crew to his side, and that is, a whole army of zombie pirates!
As you might have realized, Captain Beard never gives up and even when dead he will blow himself up at low health just to avoid falling into the clutches of the enemy!
Immortal Zombie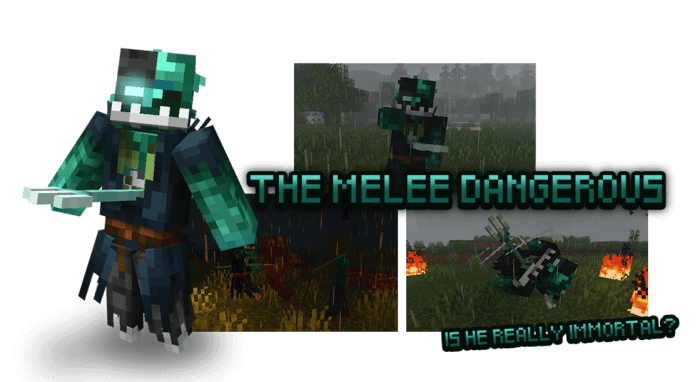 This new zombie will appear during a thunderstorm and can restore his health when struck by lightning. When his health is low, he himself starts hitting everyone around him with lightning, dealing high damage!
Updated at
13.09.2021
Game versions
1.16
Genre
Mobs, Mods, Zombie
Platform
Android, iOS, Windows
Files
Rotten_Creatures.mcaddon
1.48MB
Leave comment