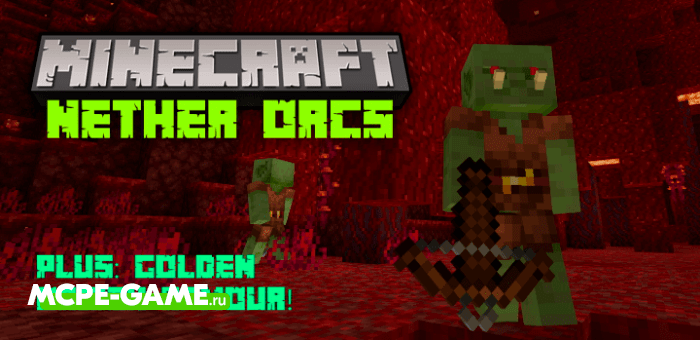 Nether Orcs Add-on will add orcs to Minecraft that will settle in the lower world.
By installing this orc mod in Minecraft, you will replace the Piglins in the lower world with more dangerous and ferocious creatures. You can imagine that the Orcs have reached the nearby lands, exterminated all the Pyglins and completely took over their habitat.
That being said, Minecraft's Nether Orcs mod features different classes of these fanged creatures. There are warrior orcs armed with heavy swords, crossbowmen and even fierce orcs with golden axes!
And of course, just like any other creatures, orcs fought zombies, leading to zombie orcs rising from the dead!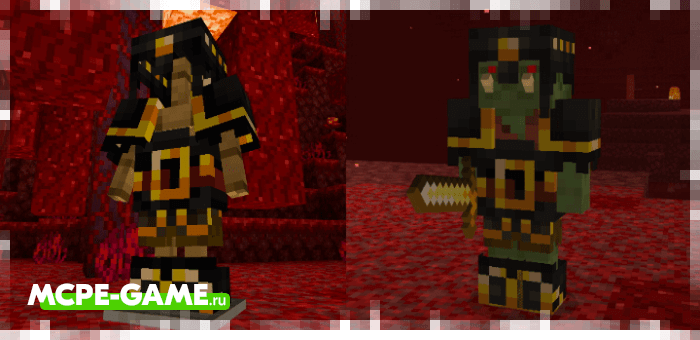 Now let's talk about the nice stuff. What do orcs love the most? Gold, of course! And with Nether Orcs mod you will be able to create a new kind of heavy gold armor, in which the game character will be as protected as possible during battles.
Updated at
13.09.2021
Game versions
1.16
Functionality tested on Minecraft
1.16.201
Genre
Mobs, Mods
Platform
Android, iOS, Windows
Files
nether-orcs.mcpack
27.46KB
Leave comment