Colorful Mutant Wolves Add-on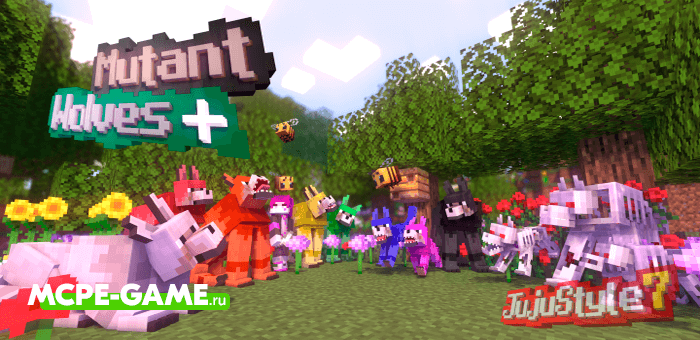 Mutant Wolves mod will add two new types of wolves to the game – big mutants and bone wolves.
At the same time, despite the fact that the wolves in Mutant Wolves mod are wild predators, you will be able to tame them and even use them as a sledding animal. And also, their skin can be colored in any color available in the game, using dyes.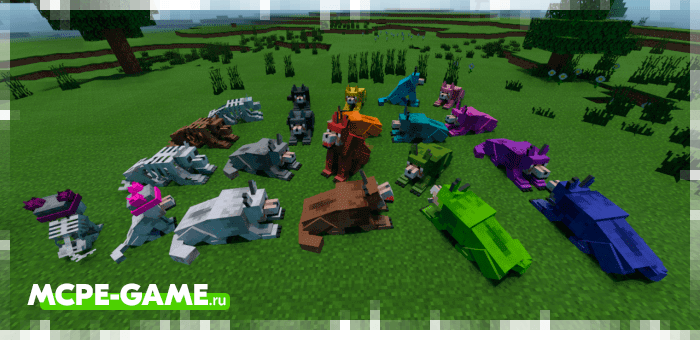 Absolutely all new creatures from Mutant Wolves mod have very nice animation. They can wag their tail, yawn, bark and look incredibly realistic in the game.
Mutated wolf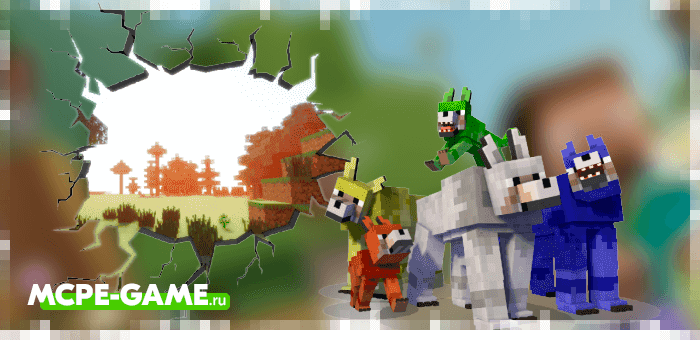 As they are primarily mutant, they are stronger and have much bigger size comparing to the standard wolves in the game. They will be found in forest biomes, but quite rarely. A tame wolf can be changed to a different fur color, making it more friendly.
Bone wolf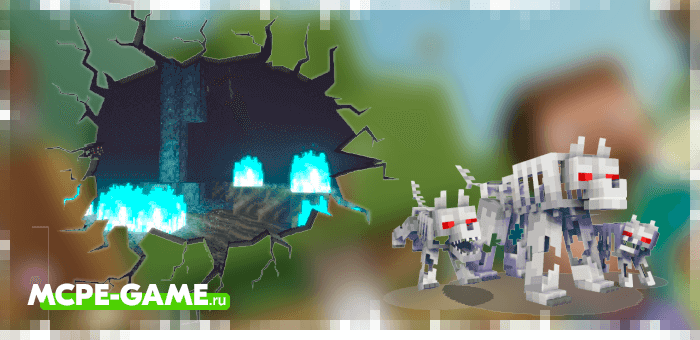 This reanimated mutant wolf skeleton features increased strength, increased health and size. Bone wolves inhabit the underworld and are aggressive towards the player and other creatures. You have a small chance to tame these "hellhounds", after which you will be able to dye bones using dyes.
Updated at
13.09.2021
Game versions
1.16
Functionality tested on Minecraft
1.16.201
Genre
Animals, Mobs, Mods, Mutants
Platform
Android, iOS, Windows
Files
Colorful-Mutant-Wolves.mcaddon
5.82MB
Leave comment