Screenfy's Modern Furniture Pack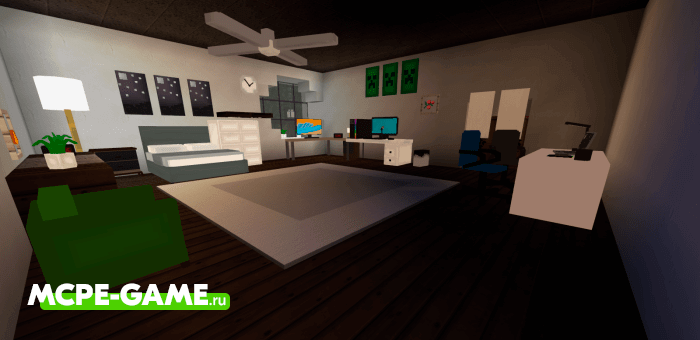 Screenfy's Modern Furniture is a modern furniture mod for Minecraft that adds over 40 items.
This furniture mod is suitable for decorating homes and penthouses in a modern style. The selection of items consists of furniture for any room – kitchen, living room, bedroom, bathroom. Now any room will look stylish and you will be able to decorate it as you see fit.
The total list of new items exceeds 40 pieces. Here you will find sofas, dining tables, chairs, refrigerators, coolers, sinks, bathrooms, lighting lamps, chairs, computers and much more!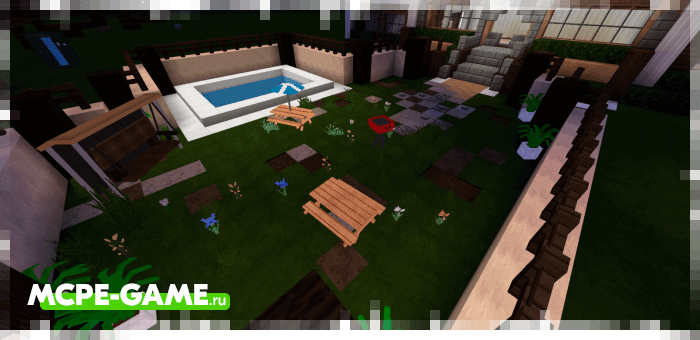 In addition, Screenfy's Modern Furniture fashion includes outdoor decor and furniture items. For example, you can accommodate BBQ grills, benches, lounge chairs, swings, and more.
Updated at
13.09.2021
Game versions
1.16
Functionality tested on Minecraft
1.16.201 1.16.200 1.16.101 1.16.100
Genre
Decorative, Furniture, Mods
Platform
Android, iOS, Windows
Files
Screenfy FP [Behaviour]
578.44KB
Screenfy FP [Resource]
1.99MB
Leave comment