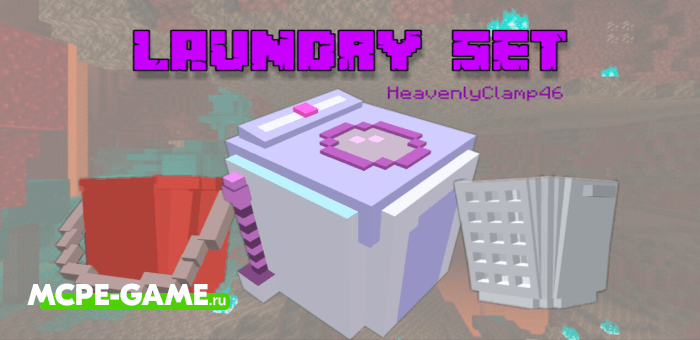 Laundry Set – A highly specialized furniture add-on for Minecraft that adds laundry room items to the game.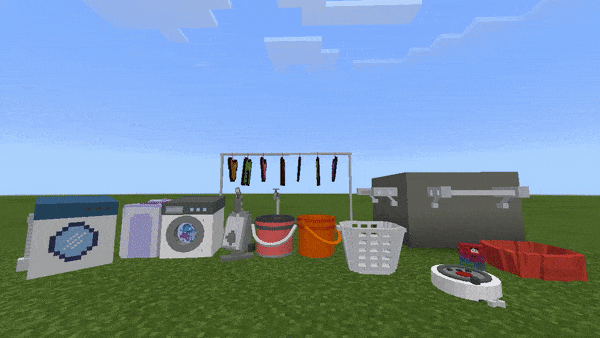 Unlike other mods, where various furniture items are collected, from tables and chairs to appliances, in Laundry Set mod you will find items exclusively for the bathroom, or rather laundry room or laundry room.
Now you will be able to place a laundry basket, buckets, mops, washers and dryers and even a robot vacuum cleaner! And already clean items can be hung out in the backyard on a special rack.
Some new pieces of furniture, such as a washing machine or a robot vacuum cleaner have unique animations, so they look great in the game!
Video demonstration
Updated at
13.09.2021
Game versions
1.16
Functionality tested on Minecraft
1.16.220 1.16.210 1.16.201 1.16.200 1.16.101 1.16.100
Genre
Decorative, Furniture, Mods
Platform
Android, iOS, Windows
Files
Laundry Set [Behavior]
3.08MB
Laundry Set [Resource]
3.33MB
Leave comment