Furniture Moreniture Add-on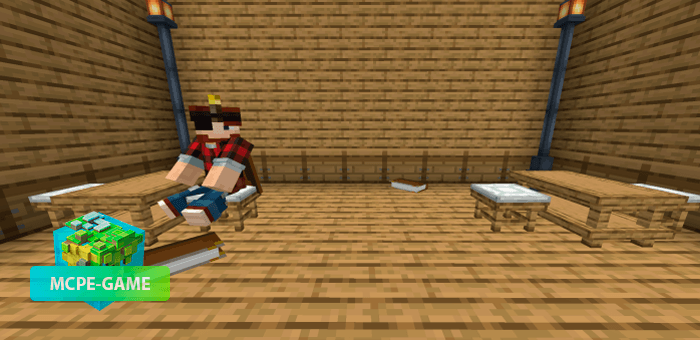 Minecraft Furniture Moreniture Add-on will teach your game character carpentry skills, so you can make your own furniture and decor items!
If you are tired of constant resource extraction, battles with mobs and want to live peacefully in a small house near the lake, while doing your favorite thing – furniture mods for Minecraft PE and carpentry will be a real godsend.
Now your game character will learn how to work on the carpentry workbench and will be able to create their own tables, chairs and various interior objects, such as paving stones, logs and even TV and lampposts!
How to create furniture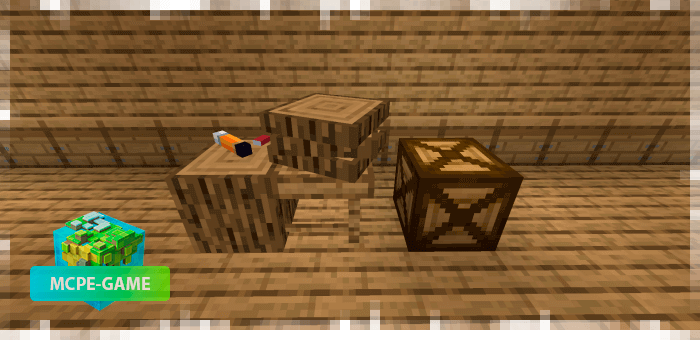 The first thing you will need to organize your own workshop, where you will place the carpentry workbench, as well as the basic tools.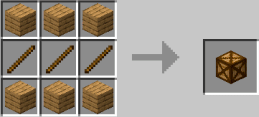 Subsequently, you will only need resources to make furniture, which you will handle on the carpenter's table.
Items available for making
Desks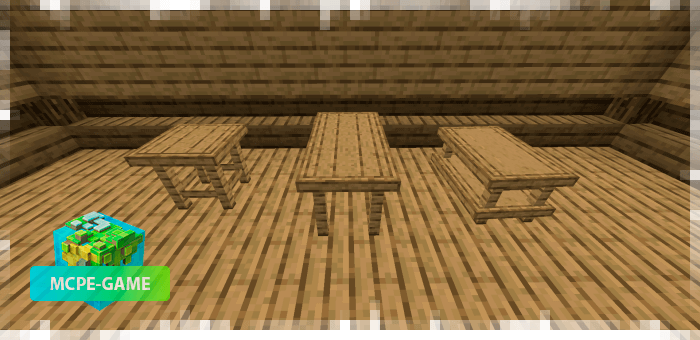 Chairs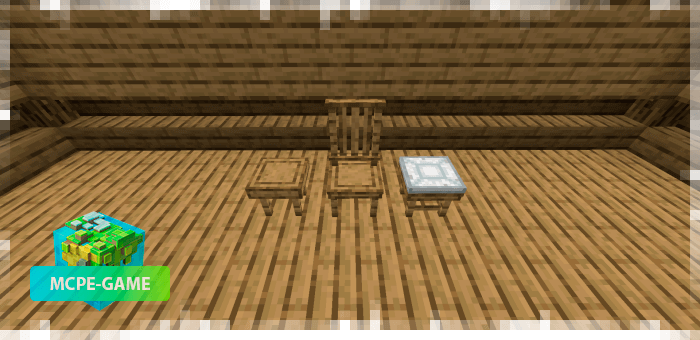 Decor objects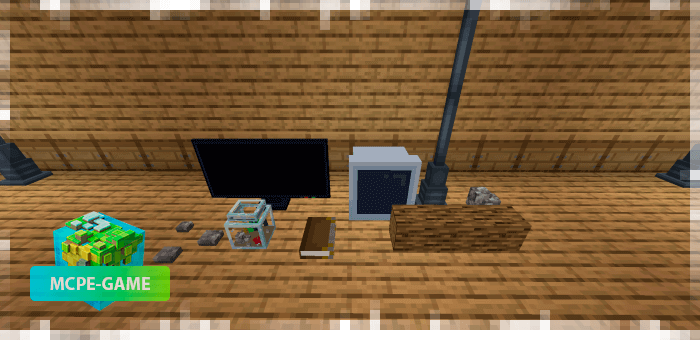 Many objects interact with each other. For example, you can put a TV on a new table.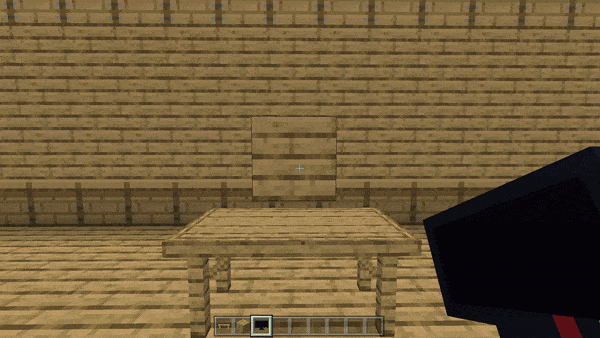 Carpenter's tools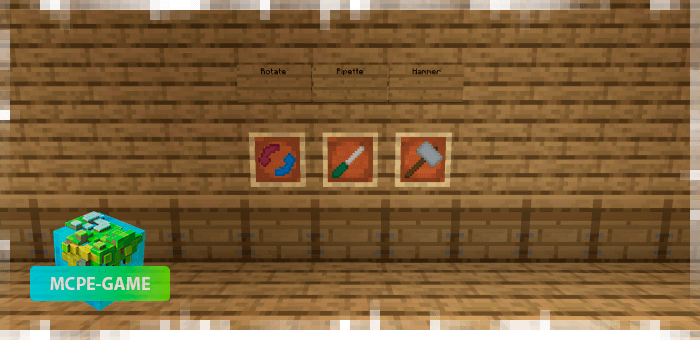 Hammer: Used to move manufactured furniture to the inventory. Command to obtain a hammer /give @s furniture:hammer or create a hammer on a joinery table.
Swivel Mechanism: Allows you to swivel new furniture in the game. The command to get /give @s furniture:rotate, can also be made on a workbench.
Pipette: Used to clone new furniture and décor items. Can only be obtained with the command /give @s furniture:pipette
Updated at
13.09.2021
Game versions
1.16
Genre
Decorative, Furniture, Mods
Platform
Android, iOS, Windows
Files
Furniture-Moreniture-BP.mcpack
825.58KB
Furniture-Moreniture-RP.mcpack
768.75KB
Leave comment