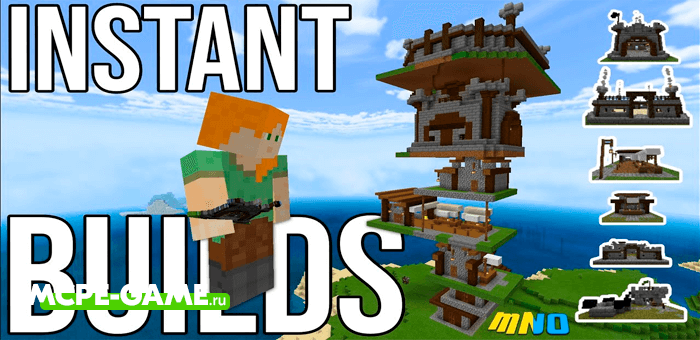 Tired of building houses and temporary bases during your travels in the world of Minecraft? Instant Builds Add-on will allow you to create the most different buildings and structures in seconds!
Just imagine, you choose the right type of building in advance, craft it, carry it in your inventory, and at the right moment place a complete building where needed.
Instant Builds mod will allow you to create castles, houses, taverns, shops and other buildings. All Instant Builds from the Instant Builds addon are designed in a unified medieval style and fit perfectly into Minecraft gameplay.
Video review
Updated at
13.09.2021
Game versions
1.17 1.16
Functionality tested on Minecraft
1.17.0.50 1.16.230 1.16.221 1.16.220 1.16.210 1.16.201 1.16.200 1.16.101 1.16.100
Genre
Houses, Mods
Platform
Android, iOS, Windows
Files
QuickBuilds.v1.mcaddon
274.96KB
Leave comment