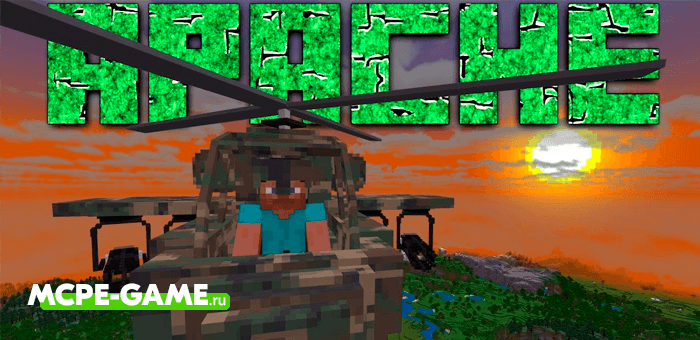 If we're talking about helicopter mods in Minecraft, it's the heavy attack helicopter with the ability to install automatic turrets!
AH-64 Apache Addon will allow you to sit at the helm of a full-fledged military helicopter that can overcome any obstacles and destroy ground targets!
To get a helicopter Apache in Minecraft, you'll need to find a gunsmith in a village with civilians, and then buy equipment for 20 emerald blocks.
You can also buy turrets from the same dealer, at the cost of 4 blocks of emeralds apiece. Note that helicopters can be equipped with a maximum of 4 guns.
Before beginning your flight, the helicopter must be refueled. Use the ingots of neserite, until you get the hearts that are characteristic for the taming process.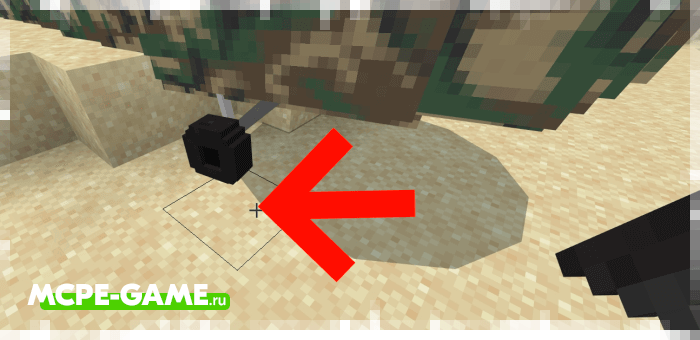 To install turrets on the AH-64 Apache you need to land the helicopter (meaning to land like a tame animal), then approach the landing gear area and install weapons on each side.
Updated at
13.09.2021
Game versions
1.16
Genre
Helicopter, Mods, Vehicle
Platform
Android, iOS, Windows
Files
Apache.mcaddon
0.98MB
Download AH-64 Apache Add-on for Minecraft PE 1.17 / 1.16+
Apache.mcaddon
Leave comment