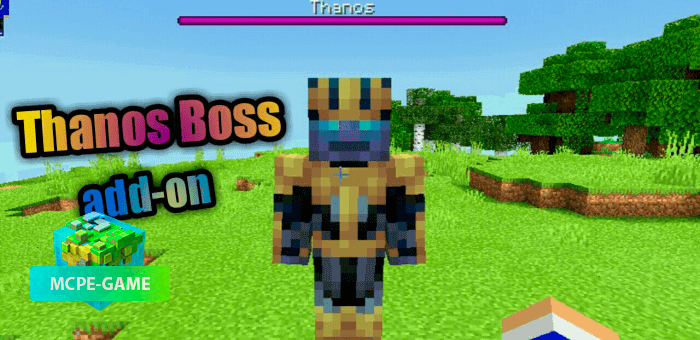 Want to fight one of the most dangerous superheroes? Now you can save the world from destruction by fighting with the main villain from the movie Avengers!
Thanos is a new big and very strong boss, which you can add to Minecraft PE by installing this mod. He has movement speed, 3 times faster than normal mobs. And his attacks can destroy any creature with the first hit! In addition, he has a health reserve of 999999 units, which is several times more than the Dragon of the Edge.
To defeat the new super villain you will need not only to use the best equipment and enchanted swords, but also to show all your skills and persistence!
Video Demonstration
Updated at
13.09.2021
Game versions
1.16
Genre
Bosses, Infinity Gauntlet, Mods, Superheroes
Platform
Android, iOS, Windows
Files
Thanos.mcaddon
160.69KB
Leave comment