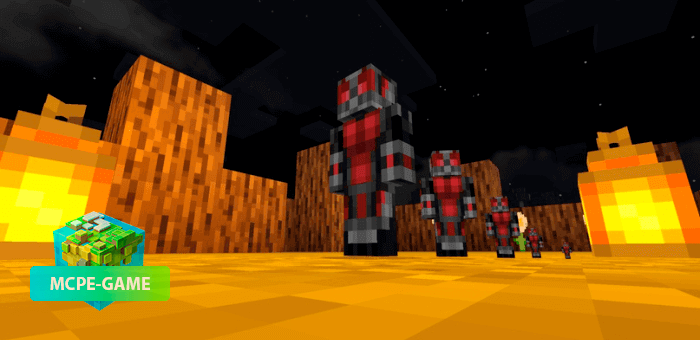 Chiseled Me – Minecraft mod to increase and decrease the game character. Change your size and feel like a real giant or vice versa Ant-Man!
Decrease and increase the size of the hero in Minecraft Pocket Edition by buying special suits from an armor dealer, which can be found in the nearest village of civilians. The price will depend on the desired size change.
If you do not want to search for civilians yourself, you can use the village sids in Minecraft PE and immediately appear next to the merchant.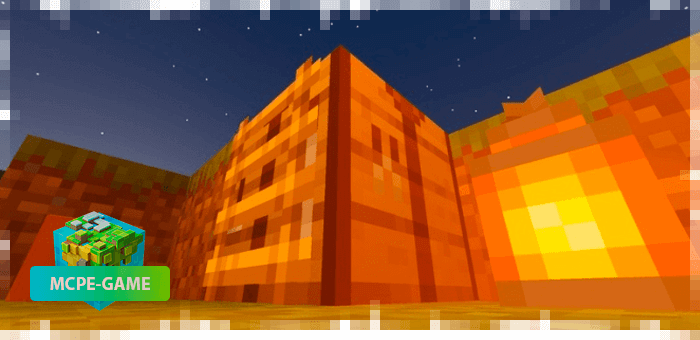 Table of values for all conversions and reductions
| | |
| --- | --- |
| Decrease | Price |
| Shrink by a factor of 2 | 8 Emeralds |
| Decrease by a factor of 4 | 12 Emeralds |
| Decrease by a factor of 8 | 16 Emeralds |
| 16-fold decrease | 32 Emeralds |
| Reduction by a factor of 32 | 64 Emeralds |
| 64 fold decrease | 96 Emeralds |
| Decrease by 128 times | 128 Emeralds |
| Increase | Price |
| 2x Increase | 8 Emeralds and Diamonds |
| 4x magnification | 12 Emeralds and Diamonds |
| 16x magnification | 16 Emeralds and Diamonds |
| 32x Magnification | 32 Emeralds and Diamonds |
| 64x magnification | 64 times emerald and diamond |
To change the player's size, after purchasing a costume, take the egg you bought from a merchant and apply it. You can return to the standard size by pressing the squat button on the screen.
Reduce
The more you shrink, the fewer mobs will notice and attack you. At the same time, a shrunken character moves and breaks blocks much slower.
Shrinking by a factor of 2 and 4 will allow you to climb through blocks that are a full and half height, respectively.
Being reduced by a factor of 8 will make you so light that you will be able to fall from great heights without fear of taking damage.
Being miniaturized by 32, 64 and 128 times will allow you to get into the smallest spaces and you will also be nearly impossible to see
Enlargement
The bigger you become in size, the stronger and faster the character will be. Mobs will become afraid of the giant and will not attack you. The world of the game will seem smaller and smaller, and you will be able to feel like Gulliver in Lilliputian land.
Increase and decrease of mobs
Mod to increase and decrease in Minecraft PE allows you to change the size not only the player, but also some mobs. You can get such an item by buying it from an arms dealer or using the following commands:
/give @s antman:pim_shrinker_essence_Number – to shrink
/give @s antman:pim_big_essence_NUMBER – to increase
Instead of NUMBER you need to substitute the appropriate value from the table above. Maximum increase of mobs is 16 times, decrease works without limit.
Video overview
Updated at
13.09.2021
Game versions
1.16
Functionality tested on Minecraft
1.16.200 1.16.101 1.16.100
Genre
Gameplay, Mods
Platform
Android, iOS, Windows
Files
chiseled_me.mcaddon
566.30KB
Leave comment