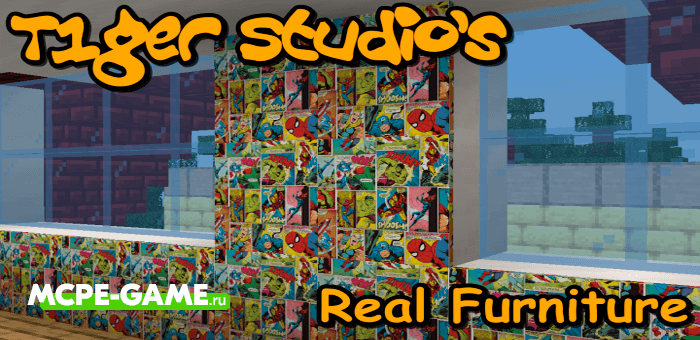 Minecraft blocks are the same on all sides, which creates some problems. You have to make wide walls of 2 blocks when you want to change the interior appearance of the room.
But with Real Furniture Addon you can get rid of this problem, because now in Minecraft PE there will be real wallpaper that will transform the interior appearance of your rooms!
The wallpaper from the Real Furniture Addon works similar to paintings and can be installed on any solid block. Thanks to this, your house can be built of stone, wood or other material, and it will have a completely different look inside!
All wallpaper crafting recipes in Minecraft Pocket Edition are shown below: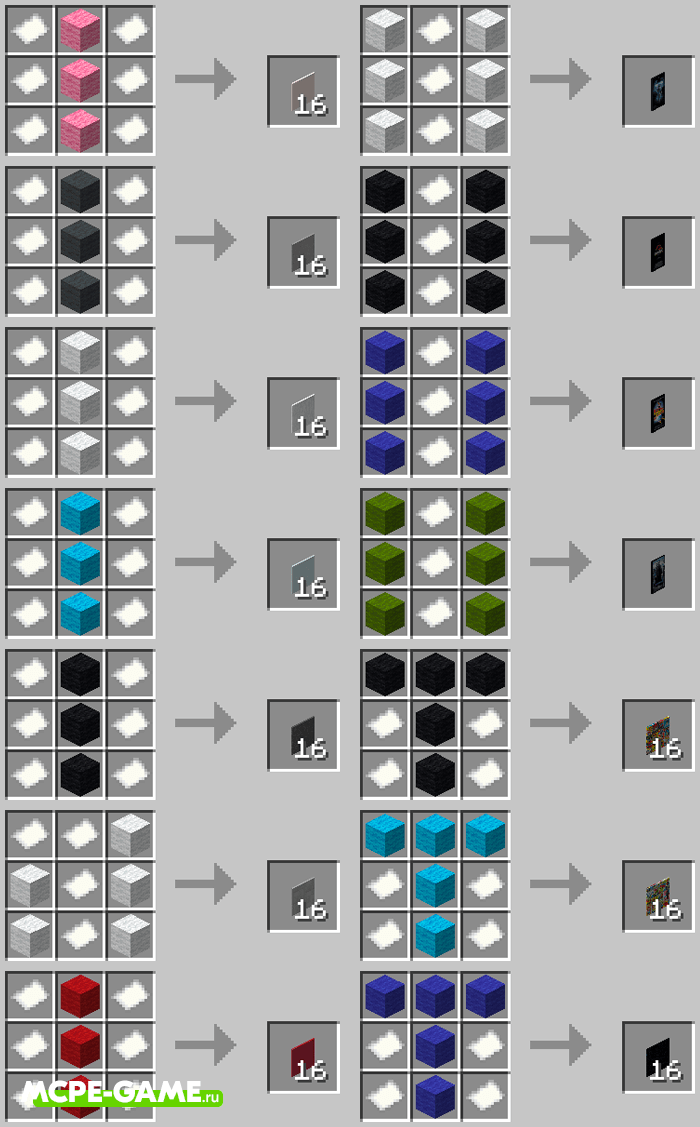 Updated at
13.09.2021
Game versions
1.16
Functionality tested on Minecraft
1.16.201
Genre
Decorative, Mods
Platform
Android, iOS, Windows
Files
Real Furniture [Behavior]
681.87KB
Real Furniture [Resource]
7.16MB
Leave comment