Furniture and Decorations Add-on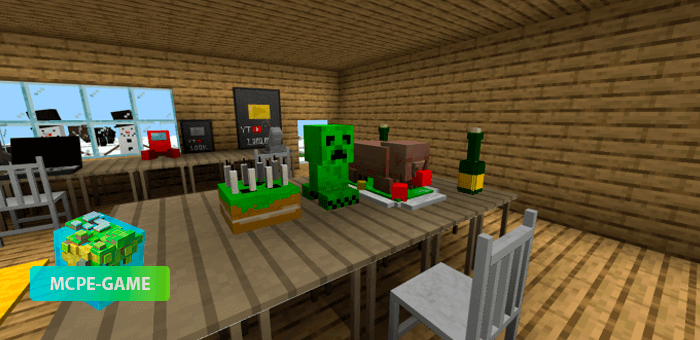 As you can understand from the name, Furniture and Decorations Add-on is entirely dedicated to new furniture and decorations in Minecraft PE.
Modification adds to the game 39 new items to decorate your buildings, among which you can find both the most common – TVs, tables and chairs, and absolutely unique items – baked pork with an apple, Thor's hammer and even a golden YouTube button!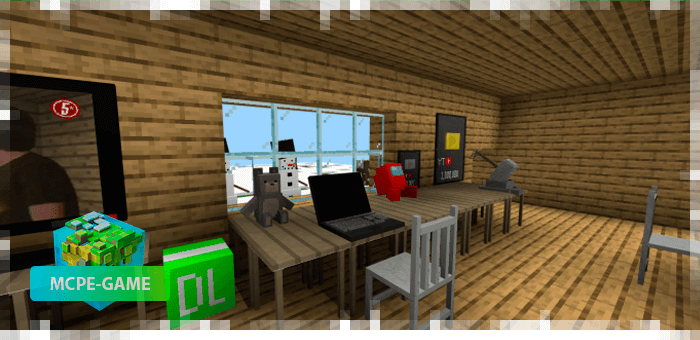 Especially for girls, the author of the decorations mod has added plush toys to the game. For example, you will be able to craft the toy Creeper or cute teddy bear.
The guys will be also in Furniture and Decorations mode, and also laptop, Nintendo Switch and Xbox Series X consoles are prepared for them.
To create any of the new items of furniture and decorations, you'll need to pre-craft a special block, and then place it on the stonecutter. This will give you access to a selection of all the new items from the mod.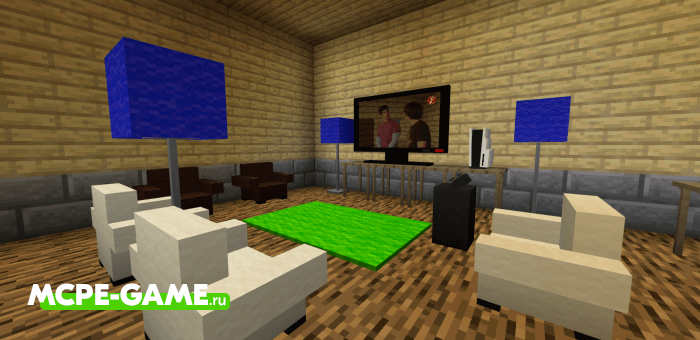 In the updated version of the furniture and decor mod in Minecraft, even more new items have been added, among which you will find old and modern TVs, new furniture and other items to decorate your rooms!
Updated at
13.09.2021
Game versions
1.16
Functionality tested on Minecraft
1.16.201 1.16.200 1.16.101 1.16.100
Genre
Decorative, Mods
Platform
Android, iOS, Windows
Files
Furniture and Decorations [Behavior]
1.32MB
Furniture and Decorations [Resource]
2.98MB
Leave comment