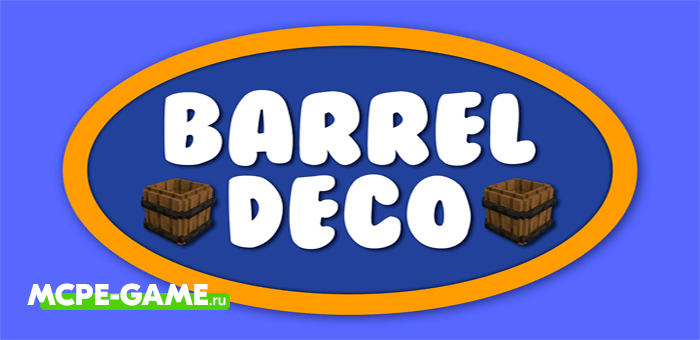 Barrel Deco Add-on will add decorative barrels to Minecraft PE that you can use to decorate your buildings and maps!
Add more unique items and atmosphere to the game, especially if you create or play on maps with medieval villages. After all, you can now place wooden barrels with various contents!
Build a market and put barrels of fish, fruit and vegetables. Place a water barrel next to a stable or forge. And the farmer's storehouse can be filled with a barrel of potatoes or carrots!
Despite the simplicity of its idea, Barrel Deco fits perfectly in Minecraft PE and adds even more uniqueness to the game!
Updated at
13.09.2021
Game versions
1.16
Functionality tested on Minecraft
1.16.201 1.16.200 1.16.101 1.16.100
Genre
Blocks, Decorative, Mods
Platform
Android, iOS, Windows
Files
Barrel Deco [Behavior]
168.37KB
Barrel Deco [Resource]
195.19KB
Leave comment