Coronavirus System Add-on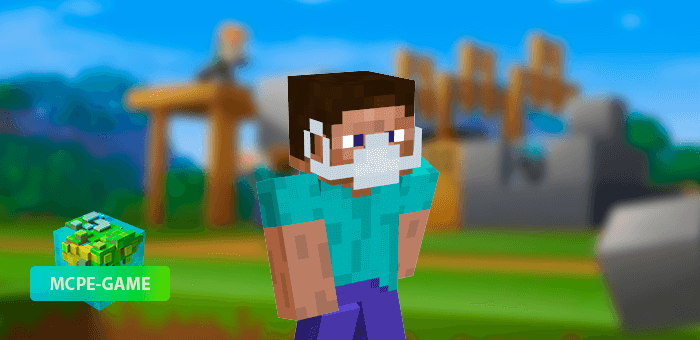 The Coronavirus System Add-on adds a major 2020 problem to Minecraft PE – coronavirus, with a realistic system for infecting other players, symptoms of the disease, protective masks and a cure for the disease.
First of all, the coronavirus mod in Minecraft PE is created to remind about the main self-protection and prevention measures in real life. We strongly recommend that all players wear masks, keep a social distance and wash their hands with soap after visiting public places!
By installing the coronavirus add-on on Minecraft Pocket Edition, you will add to the game the possibility to get infected by the virus from a bat or another player. Also, being infected, you can infect players on the server within a 5 block radius, even through walls.
Measures to protect against coronavirus
To reduce the risk of infection by a factor of 10, you must wear a mask. The recipe for the medical mask is shown below, there are 13 colors available to make.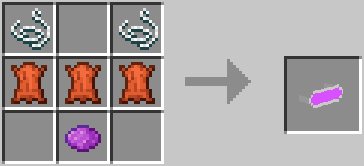 If coronavirus infected and healthy players wear masks, the risk of infection is reduced by 20 times. The medical mask will only be effective for 15 minutes, so keep an eye on its state in the character interface and remember to put on a new one on time.
Infection and disease
The sickness lasts for 10 minutes. If you fall ill, you will have no symptoms for the first 2 minutes (but you may infect other players already).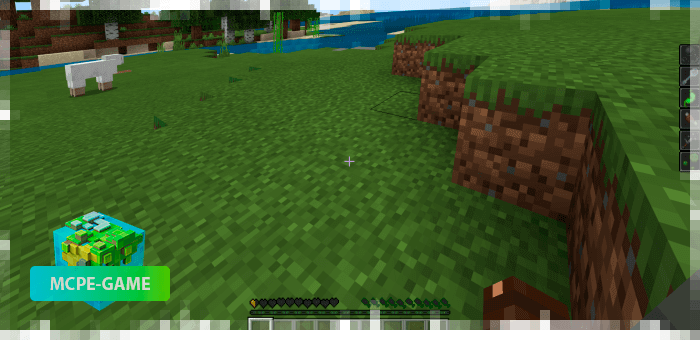 After that you will notice first symptoms – weakness and slowness. If you don't start treatment, the disease will gain momentum and more symptoms will appear – hunger, poisoning and nausea.
With small probability, your character's organism will be able to fight the covid-19 by itself, but if you are not lucky, the blindness will start, after which your character will die.
The cure
To be cured from the coronavirus in MCPE, you need to create a cure, but it may not help in the advanced stages of the disease. The recipe for crafting a cure for Covid-19 in Minecraft PE is shown below.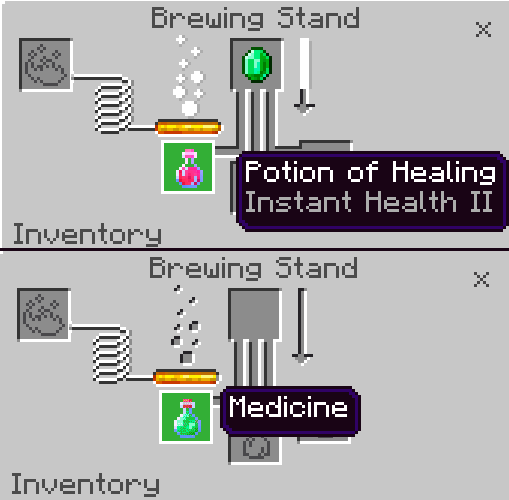 | | |
| --- | --- |
| Infection Period | Chance of cure |
| up to 2 minutes | 100% |
| 2-4 minutes | 70% |
| 4-5 minutes | 60% |
| 5-5.3 minutes | 50% |
| 5,3-6,6 minutes | 40% |
| 6,6-8 minutes | 30% |
| 8-9 minutes | 20% |
| 9-9.6 minutes | 10% |
If a player dies from the coronavirus, the chance of healing will drop by another 20%. For example, from 0 to 2 minutes, the chance of healing will drop to 80%.
Updated at
13.09.2021
Game versions
1.16
Genre
Apocalypse, Mods
Platform
Android, iOS, Windows
Files
CoronaSys.mcaddon
1.33MB
Leave comment