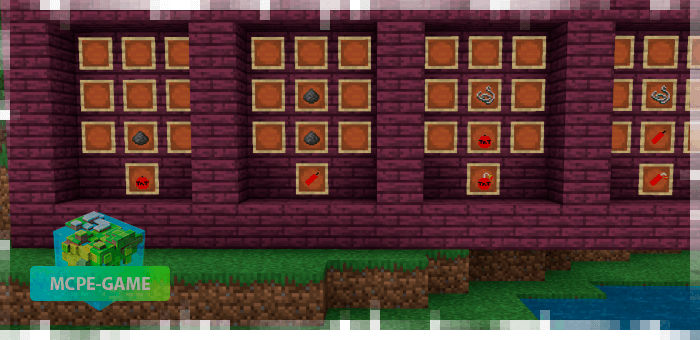 What could be more convenient than throwing dynamite into a mine and gathering resources? And there's no need for any picks and wasting time cutting through the mine. TnT Bombs Add-on for MCPE will add sticking TNT, mining resources with which is sheer fun.
The new TNT bombs that this mod adds to TNT in Minecraft are a useful resource, as they are quite easy to make, you can make them more powerful or throw a few at a time without fear of damaging your character. Throwing these bombs you can easily mine ore in caves or completely cut down trees.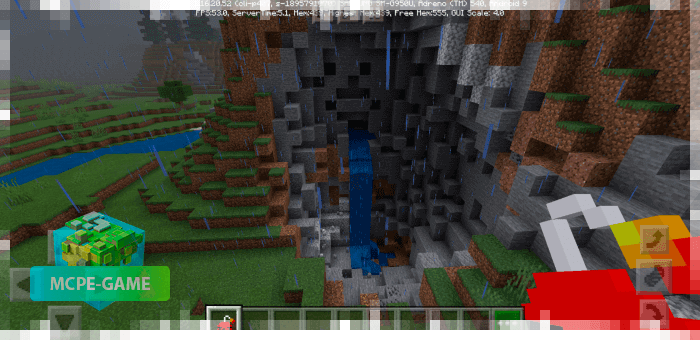 To make sticking TNT you need gunpowder and spider web. You can craft the bomb itself from gunpowder, and then you need to add a wick to it using a spider web.
If you want to arrange more damage and explosions, mod offers to make the reinforced version of TNT – checker of dynamite, with increased damage and destruction radius.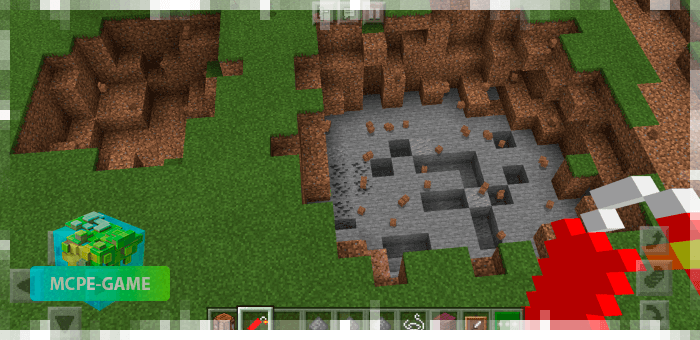 To make it you will need to vertically place 2 units of gunpowder, and by analogy insert a wick of spider web.
Recipes for crafting: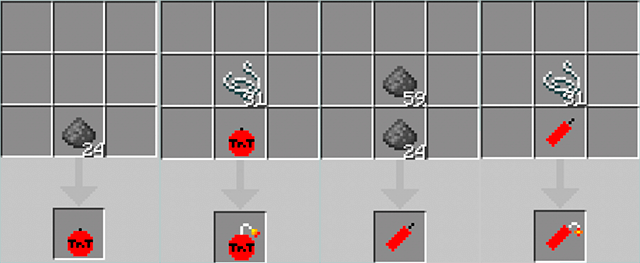 Updated at
13.09.2021
Game versions
1.16
Genre
Mods, TNT
Platform
Android, iOS, Windows
Files
TnT Bombs_behavior.mcaddon
11.09KB
TnT Bombs_resource.mcaddon
22.33KB
Leave comment