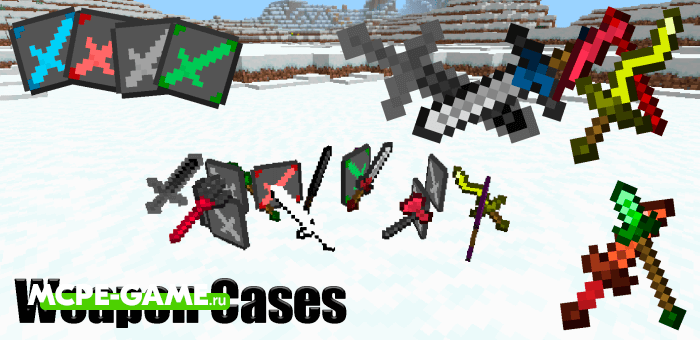 Weapon cases or weapon boxes are found in many games, and with the Weapon Cases Add-on you will add such a system to Minecraft as well!
Weapon Cases mod will add 18 new weapons to the game, which can only be obtained from weapon cases of 4 types:
Regular – 4 swords
Unusual – 5 swords
Rare – 5 swords
Legendary – 4 swords
Get weapon cases in Minecraft by killing dangerous monsters or exploring dungeons and treasure houses. The better the case you open, the more powerful weapons you can get!
Each of the new swords from the Weapon Cases mod has its own unique features – lightning strikes, poisoning enemies, increasing the hero's speed, and more!
Updated at
13.09.2021
Game versions
1.16
Functionality tested on Minecraft
1.16.201 1.16.200
Genre
Mods, Weapon
Platform
Android, iOS, Windows
Files
WeaponCases.mcaddon
84.45KB
Leave comment