Add-on: Weapons from Minecraft Dungeons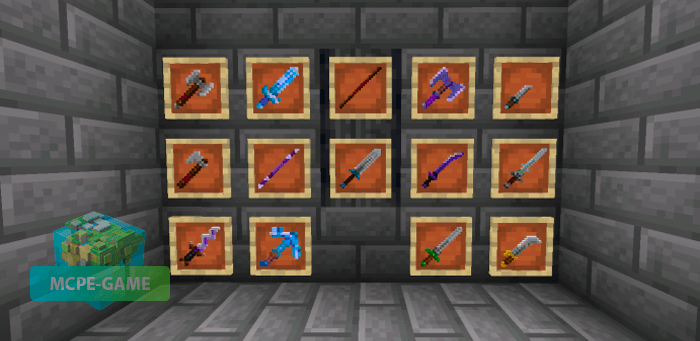 Compared to the original version of the game, Minecraft Dungeons contains many more melee and ranged weapons. The Minecraft Dungeons Weapons Add-on will add all new weapons to the mobile version of the game.
The addon will add 14 new weapons, including double axes, saber, blade and even a diamond pickaxe. Absolutely all the items have infinite strength and different characteristics of the damage. Arm yourself with new swords and go slice up your enemies!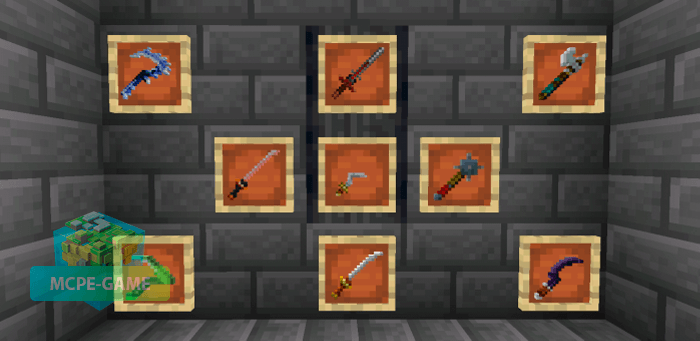 If you've been looking for a long time for a weapon mod for Minecraft PE, we recommend installing this particular add-on, because all these items are taken from the new version of the game and not just invented.
New weapon from Minecraft Dungeons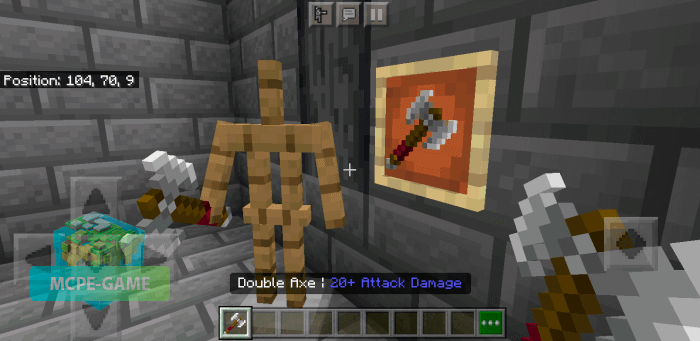 Double Axe
Damage: 20
Diamond Sword
Damage: 60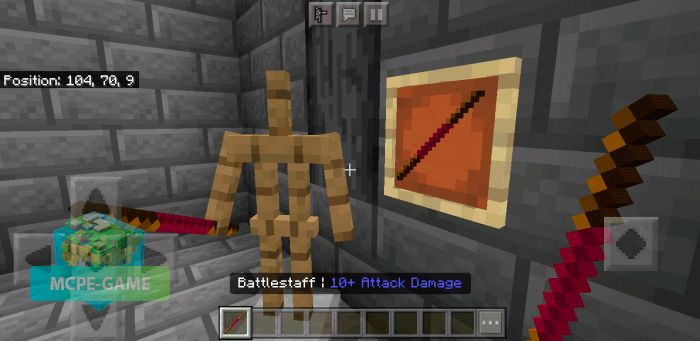 Combat Staff
Damage: 10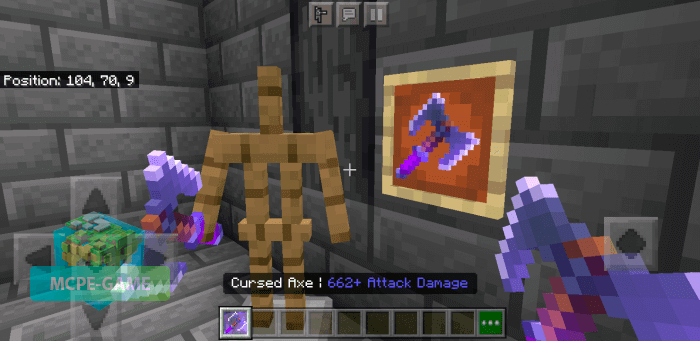 Cursed Axe
Damage: 662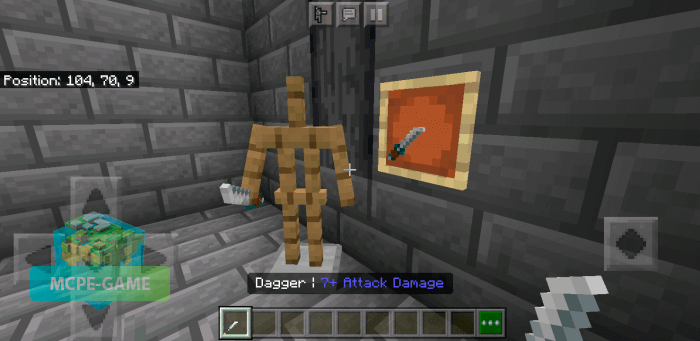 Blade
Damage: 7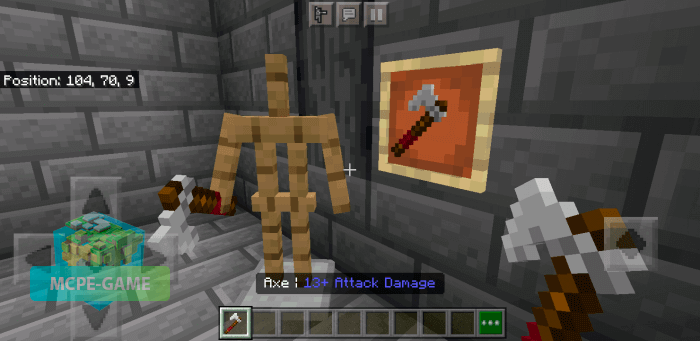 Axe
Damage: 13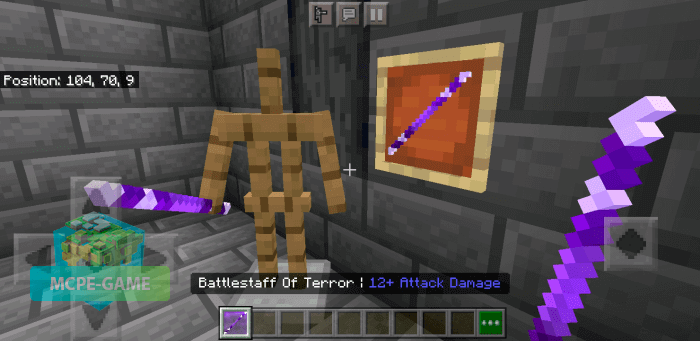 Nightmare Fighting Staff
Damage: 12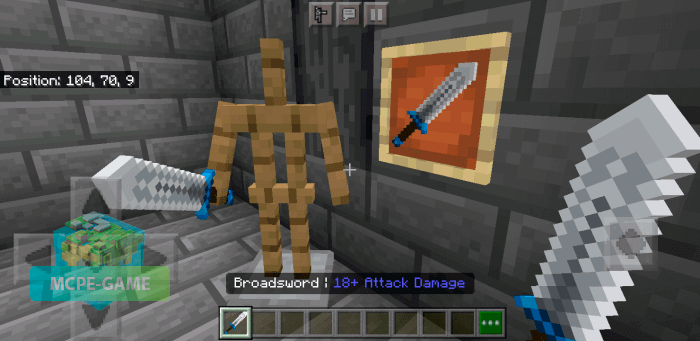 Sword
Damage: 18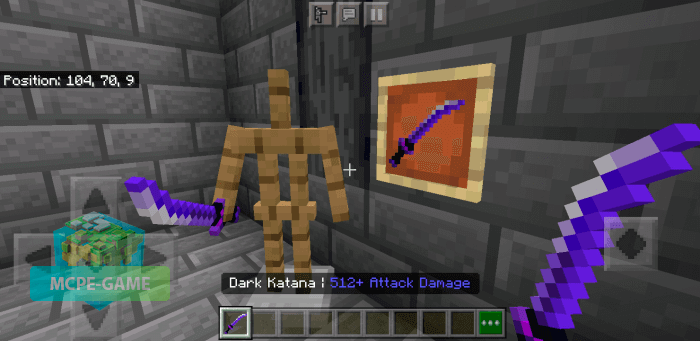 Shadow Katana
Damage: 512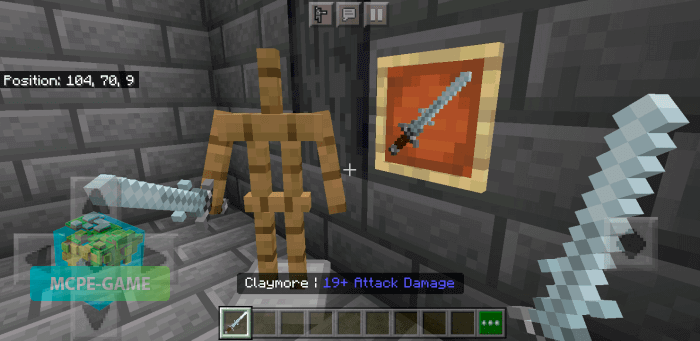 Claymore
Damage: 19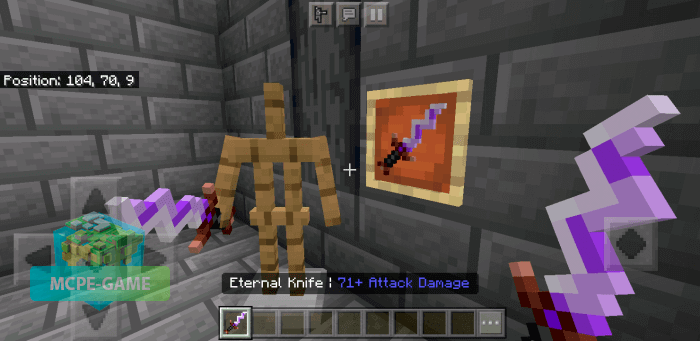 Infinity Dagger
Damage: 71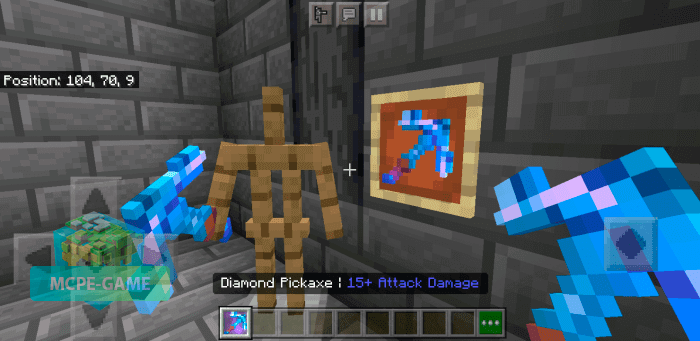 Diamond Brush
Damage: 15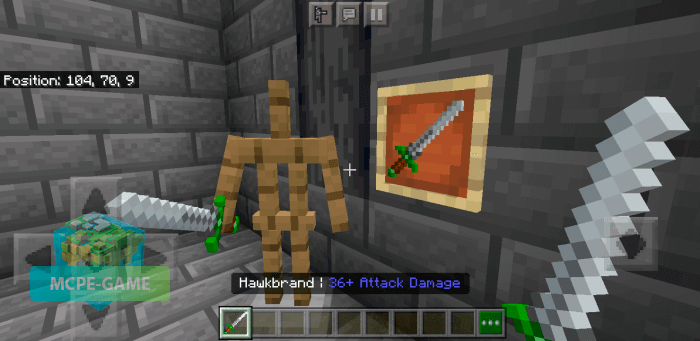 Hawkbrand
Damage: 36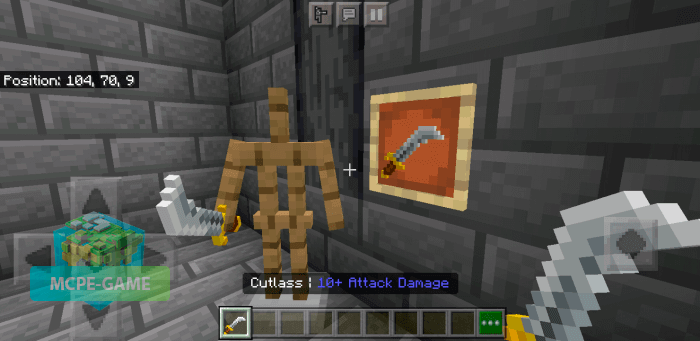 Saber
Damage: 10
Updated at
28.04.2021
Game versions
1.16
Genre
Mods, RPG, Swords, Weapon
Platform
Android, iOS, Windows
Files
MCDWeapons.mcaddon
25.76KB
Leave comment