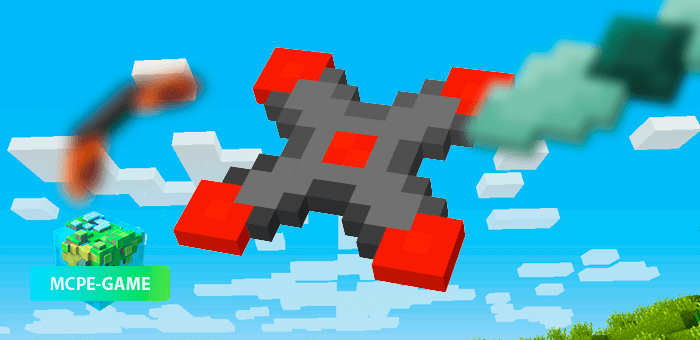 Add to Minecraft PE a new type of weapon – boomerangs, at once in 14 different variations and choose for yourself the most convenient!
I would like to note right away that the boomerangs mod for MCPE has full multiplayer support, and is also compatible with other weapon mods, so you can arm boomerangs together with your friends!
As mentioned above, the mod adds 14 types of boomerangs to the game, ranging from ordinary wooden boomerangs to exploding and underwater boomerangs.
Each of the new weapons has a different flight speed, damage and unique features. Let's take a closer look at them.
Boomerangs from JW's Boomerangs Addon
Wooden boomerang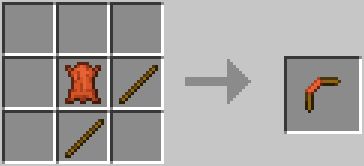 The basic variant of the new weapon, has no features and does 3 units of damage.
Metal boomerang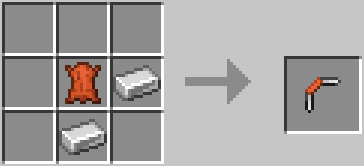 Slightly faster than the wooden one, deals 5 damage.
Zumerang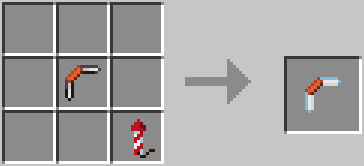 A special kind of boomerang, which is crafted using gunpowder, thanks to which it can fly very fast and far. Its damage is 7.
Autorang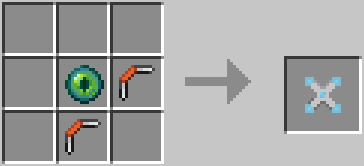 The main feature of this boomerang in Minecraft PE is the ability to automatically lock on the target and attack it to the victory end. In addition, he himself will be able to find the nearest enemy. Deals 4 damage.
Hydrorang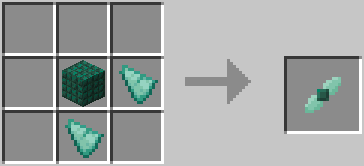 A special kind of boomerang designed to be used underwater or in the rain. It glides perfectly underwater and does 8 damage.
Dynamitorang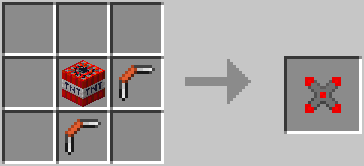 This boomerang can't boomerang very fast, but it's capable of exploding and dealing huge damage to your enemies!
Enderang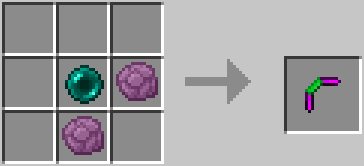 Not a boomerang designed for combat, but for moving around the world quickly. Simply drop it in the desired direction, and fly to the drop location.
Magmarang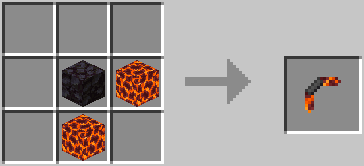 A unique kind of boomerang created from the hottest rocks in Minecraft Pocket Edition. The hotter the weapon, the more damage it will deal to enemies. But the more often it flies, the more it cools down!
Frizerang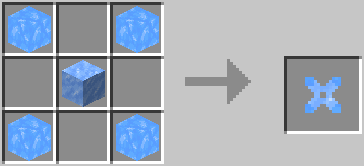 Frizerang is the exact opposite of Magmarang, as it is made entirely of ice. It is able to turn water into ice when in contact with it, and can also freeze and slow enemies.
Warped boomerang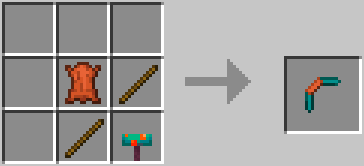 An improved version of the boomerang that can strike an enemy multiple times at once.
Warped boomerang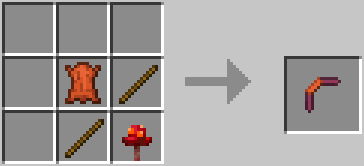 Capable of piercing through walls and units, dealing 3 damage.
Diamond boomerang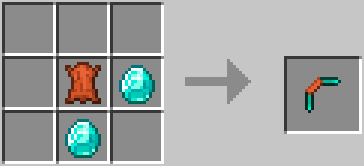 A simple and fast boomerang that deals 7 damage.
Non-zero boomerang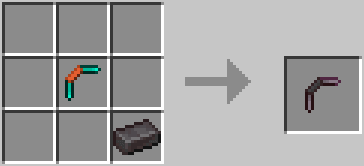 Flying slightly faster than the Diamond Boomerang, it does 7 damage and can pierce through mobs and terrain, so it always flies the same distance.
Smasherang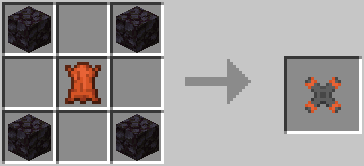 This boomerang is ideal for harvesting leaves and various crops, but is ineffective in combat as it is quite slow and only deals 4 damage.
Updated at
13.09.2021
Game versions
1.16
Functionality tested on Minecraft
1.16.100
Genre
Mods, Weapon
Platform
Android, iOS, Windows
Files
Boomerangs.mcaddon
102.05KB
Leave comment