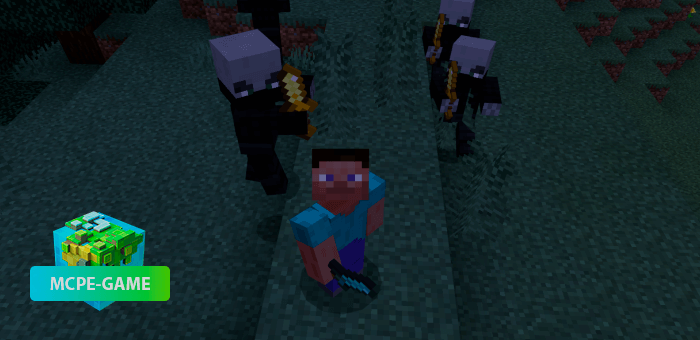 With the Rogue Mode Addon, you'll be able to add stealth and silent killing capabilities to Minecraft PE.
The Rogue class is present in a large number of RPG games, but now you can get its main features directly in MCPE. For example, once you go into the shadows, you will literally merge with it, disappearing from the enemy's line of sight. This way you'll be able to sneak up on your enemies and make a completely silent and stealthy kill.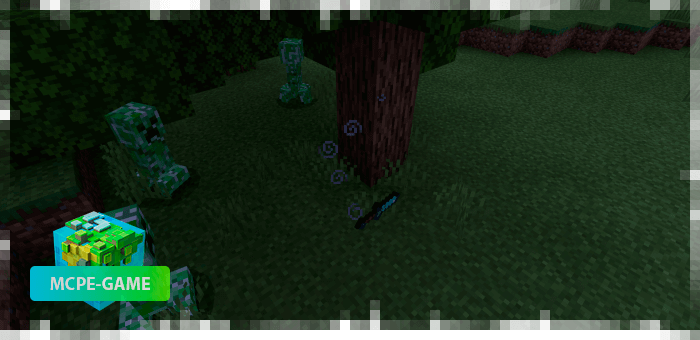 Like in most other games, when you become invisible to your enemies, you will notice the icon that tells you that your enemies don't notice you. If you get too close to your enemies and stay near them for a long time, you will be detected.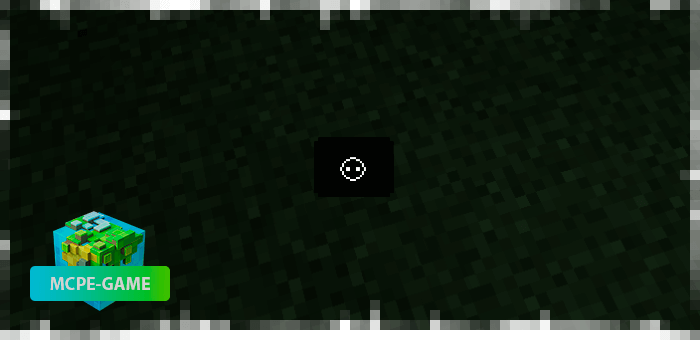 Also, once you attack an enemy or get into battle mode, brigand mode in Minecraft PE is not instantaneous. You will have to deal with your opponent and only after that you can return to the shadows.
Now let's talk about the main weapon of Rogue class – short blades, which will also appear in the game with the installation of Rogue Mode Addon.
Armed with the blades, the character will get the ability to be in stealth mode anywhere at night, as well as an additional "Strength 3" buff. Thanks to this, you'll be able to instantly destroy any enemy by sneaking up on them and delivering a lethal blow with your blade.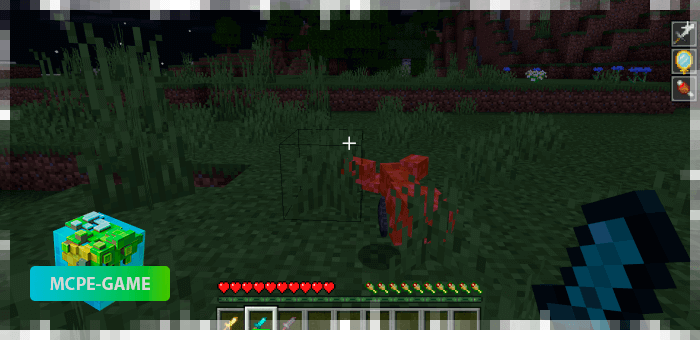 But if you think being an outlaw in Minecraft PE is that easy, you're wrong! Now you'll have new enemies – Assassins, who can also be invisible at night and will hunt you.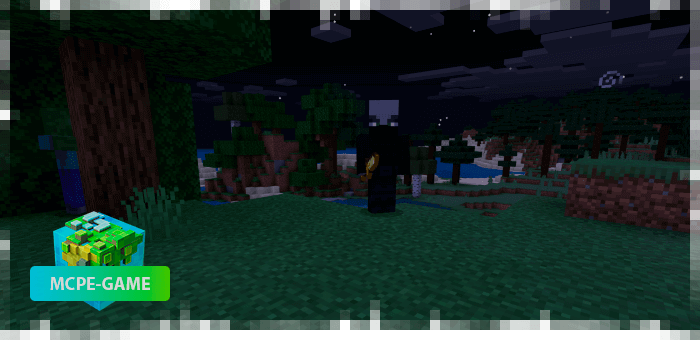 Updated at
13.09.2021
Game versions
1.16
Genre
Gameplay, Mods, RPG
Platform
Android, iOS, Windows
Files
RogueMode.mcaddon
12.12KB
Leave comment