Pause & Freeze Time Add-on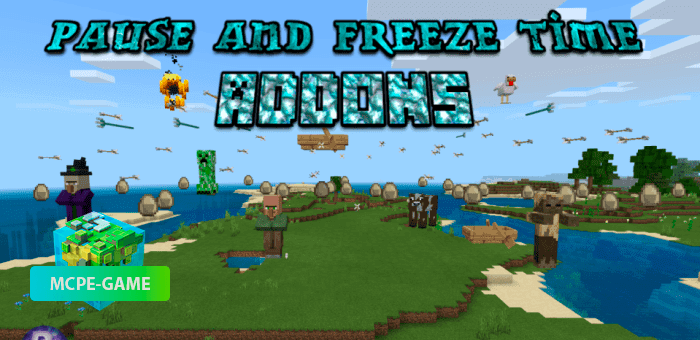 Feel like a superhero or the hero of a sci-fi movie with the time-lapse mod in Minecraft PE!
Now you'll have a new power that allows you to completely stop or slow down time in the game at any moment. Just imagine how many new opportunities will open for your game character – you can attack a large number of enemies at once or perform a huge number of cases, and in reality only a second will pass!
With the stop time mod in Minecraft PE, your character will still be able to interact with the world, while all the surrounding objects will remain in place. The stop time mod on MCPE works especially interesting when it's raining.
To stop time in the game use /function fto return the passage of time – /function r
Video demonstration of mod
Updated at
13.09.2021
Game versions
1.16
Genre
Gameplay, Mods
Platform
Android, iOS, Windows
Files
Freeze-Time.mcpack
234.76KB
Leave comment