Dynamic Lighting Plus Add-on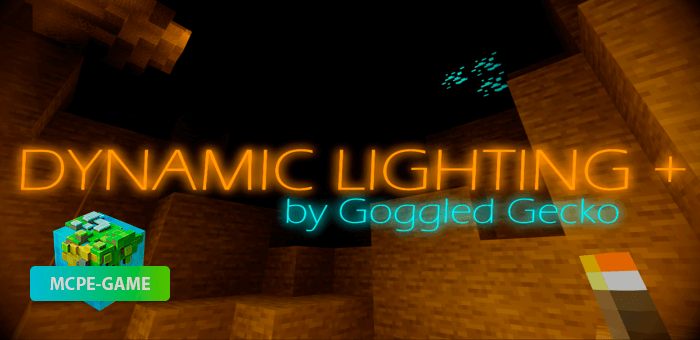 Dynamic Lighting Plus is a mod for dynamic lighting in Minecraft PE, with which any light source will illuminate your surroundings, even while you're moving.
We've already told you about the torch glowing in your hand mod, but Dynamic Lighting Plus is a more advanced mod that also adds other innovations with lighting in the game world. For example, burning enemies will also be a source of light, as will glowing mobs such as Ifrit and the Annoyance.
With the Dynamic Lighting Plus mod, you will be able to more comfortably explore caves or move around the game world at night. All you need to do is pick up a torch, Jack pumpkin, lamp, or other light source to make it begin to illuminate your surroundings. So you don't need a lot of torches and your gameplay will become more realistic.
Video demo mode
Updated at
13.09.2021
Game versions
1.16
Functionality tested on Minecraft
1.16.100
Genre
Gameplay, Mods, Torches
Platform
Android, iOS, Windows
Files
Dynamic-Lighting.mcpack
521.63KB
Leave comment