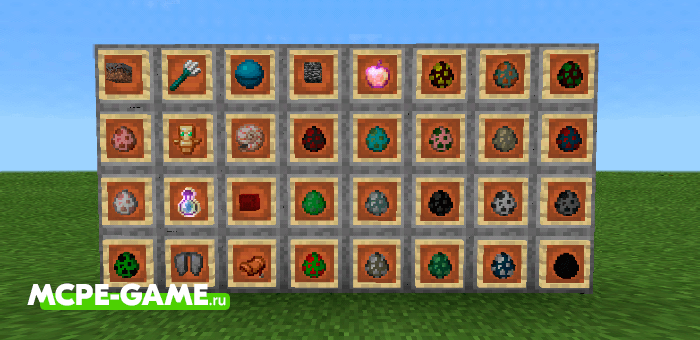 The Crafting of Egg Generator Add-on will add to the game the ability to create summoning eggs from resources, without using the creative mode.
With this mod, you will be able to craft your own spawning eggs of mobs, as well as create items that do not have recipes for crafting in the standard version of the game.
For example, you'll be able to make a saddle or life totem that can only be found in dungees. Or quickly craft a trident without knocking it out of dungeons. Elytra, spooner of mobs, flask with experience, eggs summoning any creatures – all these items you will be able to craft by installing Minecraft mod for eggs Crafting of Egg Generator!
Kraft recipes
Video overview
Updated at
13.09.2021
Game versions
1.16
Functionality tested on Minecraft
1.16.200
Genre
Gameplay, Items, Mods
Platform
Android, iOS, Windows
Files
Crafting-of-egg-generator.mcaddon
276.83KB
Leave comment