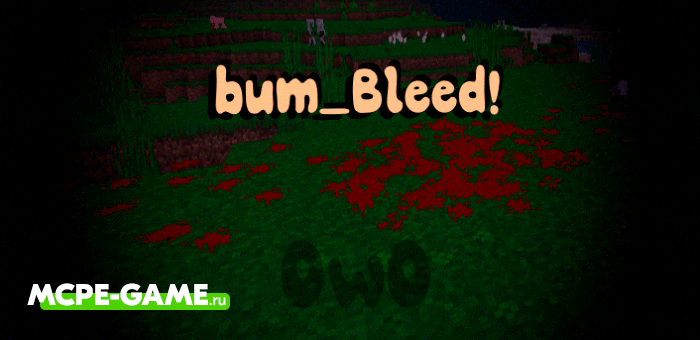 bum_Bleed – New Addon for blood in Minecraft, adding more realism to the game and allowing you to track your enemies!
By installing the blood mod, after every hit you make, players and some mobs will leave blood stains. And if a creature is wounded very badly, it will start leaving a trail of blood and you can easily find it.
Make your battles more realistic or additionally install vampire mods to make the game even more interesting!
Updated at
13.09.2021
Game versions
1.16
Functionality tested on Minecraft
1.16.210 1.16.201 1.16.200 1.16.101 1.16.100
Genre
Gameplay, Mods
Platform
Android, iOS, Windows
Files
bumBleed.mcaddon
288.74KB
Leave comment