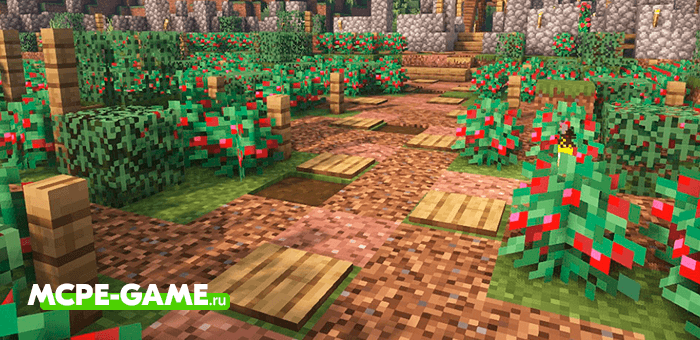 Minecraft Auto Planting Add-on will add new mechanics to the game, thanks to which, any seedlings can automatically sprout in the ground.
This simple gameplay mod makes the world of Minecraft more realistic and closer to real life. After all, from any seeds or saplings that hit the ground in the right conditions can grow a plant or tree.
By installing the Auto Planting Add-on, all plants, seedlings and crops that hit the ground will be available for some time to rise, after which they will automatically begin to sprout. With this mod, you can make the game more believable and get rid of the need to plant trees after cutting them down. And the process of creating farms can become much faster.
Warning! If you throw away a stack of, for example, 64 birch saplings, only 1 tree will grow, and the remaining 63 items will disappear.
Updated at
13.09.2021
Game versions
1.16
Functionality tested on Minecraft
1.16.201
Genre
Gameplay, Mods
Platform
Android, iOS, Windows
Files
AutoPlanting.mcpack
35.92KB
Leave comment