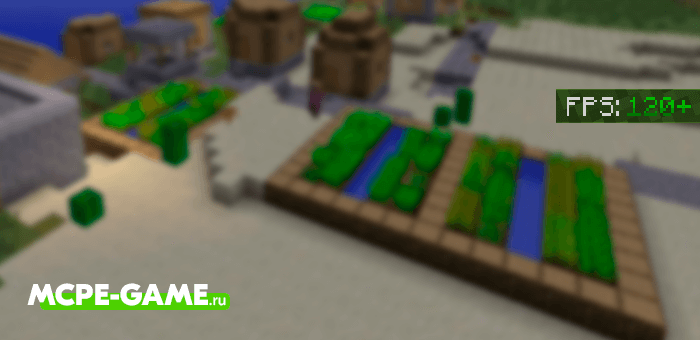 FPS Counter is a small mod that adds FPS counter to the game, displaying the number of frames per second.
This addon can be useful to know the performance of your device in the game with and without installed mods. By doing so, you will be able to quickly determine which addons are burdening your smartphone and interfere with a comfortable game.
At the same time, the FPS meter is tied to the hertz of the screen. This means that if your device's screen can only display 60 frames per second, the meter will consider this as the maximum performance and 60 FPS in the game will be considered a high FPS. If, however, your screen can handle 120 frames per second, and the mod shows values of 50-80 FPS, you should think about optimizing the game and changing settings.
Video demonstration of mod
Updated at
13.09.2021
Game versions
1.16
Functionality tested on Minecraft
1.16.220 1.16.210 1.16.201 1.16.200 1.16.101 1.16.100
Genre
FPS, Mods
Platform
Android, iOS, Windows
Files
FPSCounter.mcpack
969.12KB
Leave comment