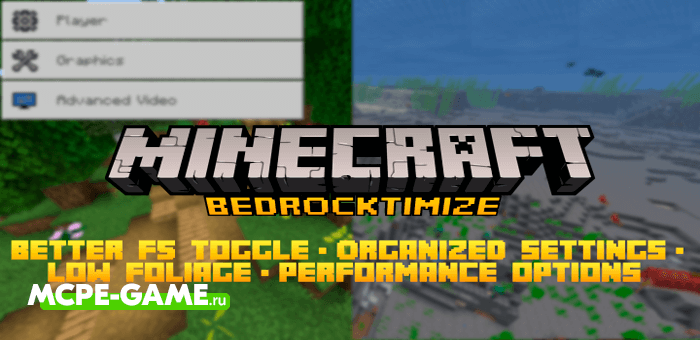 With the Bedrocktimize Addon installed, you can access hidden game settings as well as optimize Minecraft to increase FPS on your device.
Bedrocktimize replaces the main in-game screens, making the game interface more convenient and thoughtful. In addition, it allows you to access settings that are by default closed to normal users.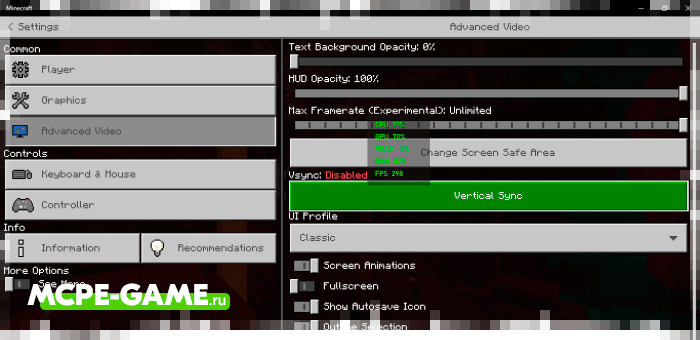 For example, you will be able to control the "Vertical Sync" parameter, which affects the frame rate of the game. Other advanced settings will allow you to quickly edit vegetation, fog, etc., so you can significantly increase the FPS in Minecraft Bedrock Edition.
Other changes include a quick switch button to switch the camera in the game, as well as a redesigned interface.
Updated at
13.09.2021
Game versions
1.16
Functionality tested on Minecraft
1.16.210 1.16.201 1.16.100
Genre
FPS, Mods
Platform
Android, iOS, Windows
Files
Bedrocktimize.mcpack
726.23KB
Leave comment