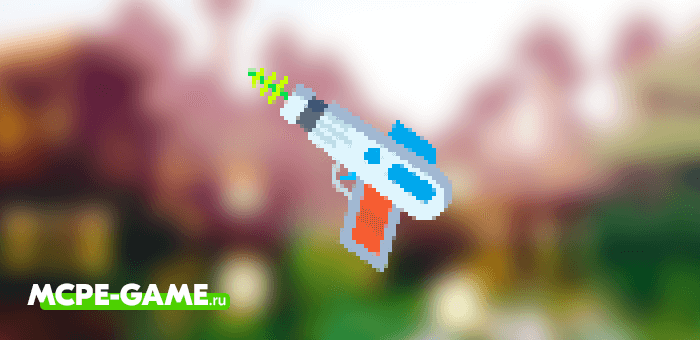 The Resizer Gun Add-on will add a gun to Minecraft that allows you to enlarge or reduce any creatures and players!
Do you want to shrink bees to make them more realistic or enlarge your pet to the size of the Dragon of the Edge? Or maybe you want to shrink your friends on the server, to the size of ants? With the resizing gun mod in Minecraft, you'll have no problem doing that!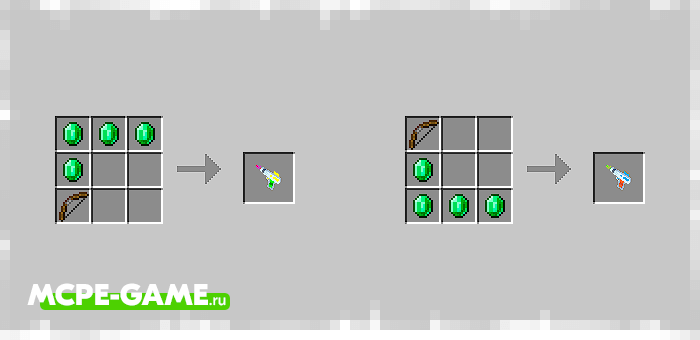 A new zooming or shrinking gun can be crafted with a bow and 4 emeralds, or obtained by using commands:
/function resizer
/give @s coptaine:shrinker
/give @s coptaine:expander
How to use resize weapons?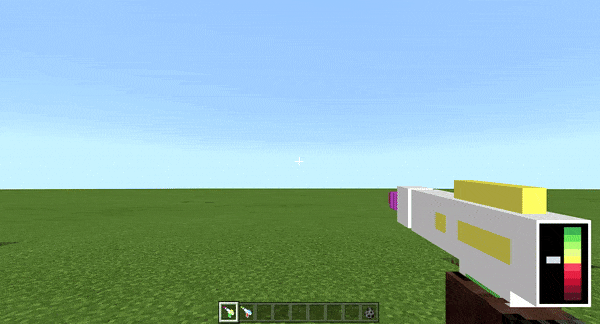 Once you've created a unique gun from the Resizer Gun mod, find any mob or player nearby, then do the following:
Grab the weapon in your hands;
Crouch down;
Press the shot button to change the size of the transformation;
Shoot at the nearest mob.
Depending on the shooting mode you set, you'll be able to increase or decrease the creature by 2, 3, 4, or 5 times.
Video overview
Updated at
13.09.2021
Game versions
1.16
Functionality tested on Minecraft
1.16.200 1.16.100
Genre
Fireguns, Gameplay, Items, Mods
Platform
Android, iOS, Windows
Files
Resizer-Gun-v1.2.1-3D.mcaddon
197.28KB
Leave comment