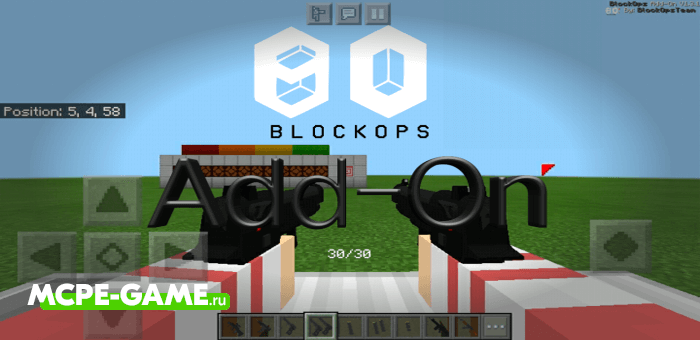 BlockOps is a new firearms mod in Minecraft that adds a lot of machine guns, pistols and rifles with 3D models!
In this automatic weapons mod, you'll find a whole arsenal of weapons for every taste and caliber! Get into a firefight with your friends on PvP maps or destroy monsters in zombie apocalypse mods!
All the weapons in BlockOps mod for Minecraft have high-quality 3D models that look very organic in the game. In addition, here is a reloading system that has unique horns and magazines for each weapon. And there's also the unique ability to shoot with two hands at once!
Glock 18
M16a2
M4a1
Fn15
M4a1 Tactical
Hk416
G36c
AUG A3
Aa12
SCAR-H
AK47
UZI
Desert Eagle
Beretta M9
Vector
Two-handed Beretta M9
Two-handed Vector
Updated at
13.09.2021
Game versions
1.16
Genre
Fireguns, Mods, Weapon
Platform
Android, iOS, Windows
Files
BlockOps.mcaddon
3.06MB
Leave comment