Professional Clothes Add-on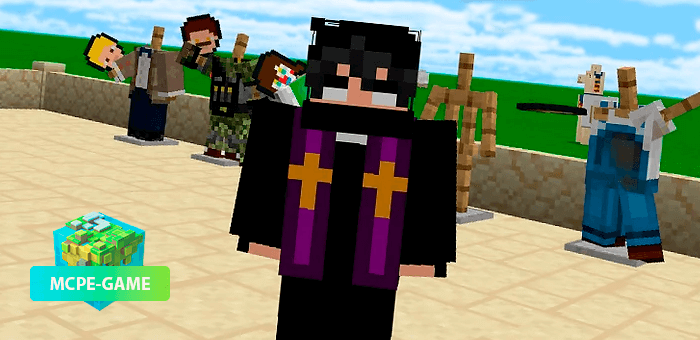 Want to quickly get new costumes in Minecraft PE without changing your game character's skin? The Professional Clothes mod will add 18 new costumes to the game at once!
Professional Clothes mod is suitable not only for single, but also for playing together with friends in multiplayer. For example, if you play on a Role Play server, where each of the players plays a role. Or, for example, if you decide to play on the Prison Break maps, you'll quickly be able to put on a prisoner costume, police or special forces.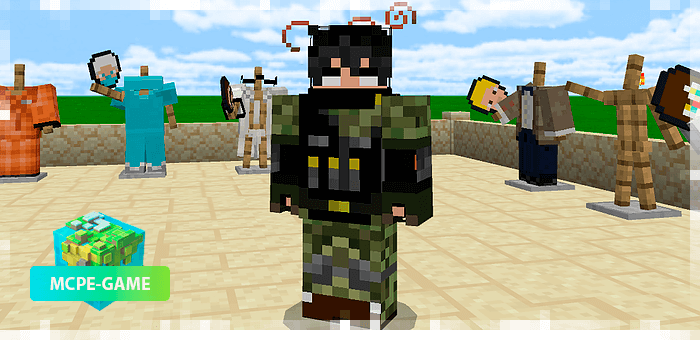 With the Clothes and Costumes mod for Minecraft Pocket Edition, you'll be able to come up with a large number of different scenarios without changing your character's skin.
The Professional Clothes mod adds the following costumes:
King and Queen Clothes;
Knight's armor;
Police uniforms;
Prisoner's Rob;
Business suit with tie;
Scientist's robe;
Fireman's uniform;
Military uniform;
Professor's Costume;
Clown Costume;
Clergyman's uniform;
Rustic clothes;
Samurai costume;
And other clothing and costumes.
To put clothes on, you need to put an armor stand, place the costume on it, and then apply it to the character.
Video overview of mod
Recipes for crafting new clothes and costumes
Updated at
13.09.2021
Game versions
1.16
Functionality tested on Minecraft
1.16.100
Genre
Clothes, Mods
Platform
Android, iOS, Windows
Files
Professional Clothes [Resource]
95.31KB
Professional Clothes [Behavior]
38.46KB
Leave comment