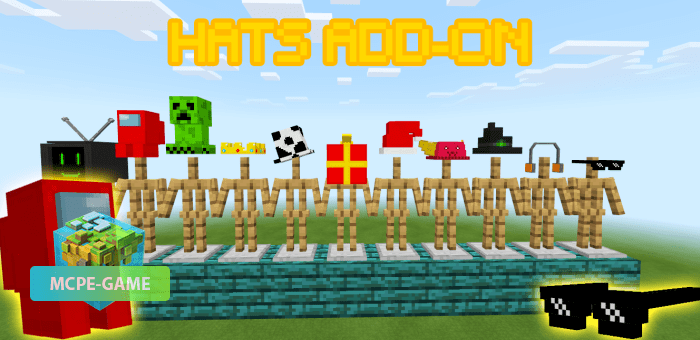 With the Hats Add-on you will be able to add headgear to Minecraft PE, among which there will be various hats to decorate the appearance of your character.
Unlike the caps and hats add-on, all the hats from this mod can be created on the stone cutter using only a leather helmet, thanks to which you won't have to look for any resources.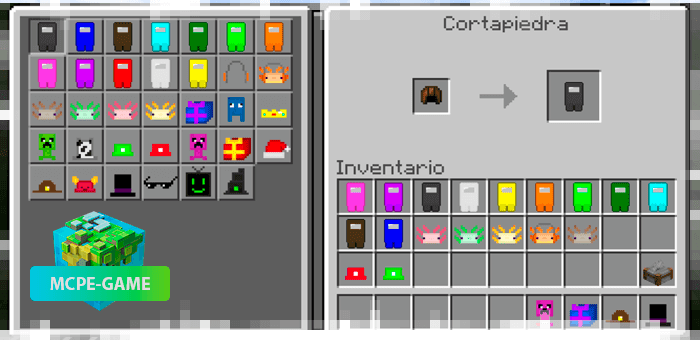 The Hats Add-on currently adds many new hats to the game, among them:
Creeper hat
Santa Claus hat
Warrior Helmet
Headphones
Gift Hat
Goggles
TV
Spotted cylinder
Wizard's hat
Crown
Hat in the form of a hero Among Us
Update 1.0.2
In the updated version of the mod for hats on Minecraft PE was added a large number of new hats for all tastes, among which are the hats of cartoon characters and computer games, as well as hats for everyday use.
Updated at
13.09.2021
Game versions
1.16
Functionality tested on Minecraft
1.16.201 1.16.200 1.16.101 1.16.100
Genre
Clothes, Mods
Platform
Android, iOS, Windows
Files
Hats [Behavior]
2.90MB
Hats [Resource]
3.07MB
Leave comment